Jurassic World Evolution 2 expands and elevates the prehistoric park experience with its latest downloadable content, the Feathered Species Pack. This meticulously crafted expansion introduces four exceptional and diverse species that highlight the astonishing range of feathered dinosaurs and prehistoric reptiles that once roamed the Earth. The pack features the formidable Yutyrannus, the agile Jeholopterus, the distinctive Deinocheirus, and the pack-hunting Sinosauropteryx, each with unique features, animations, and behaviors that set them apart.
The intricate designs of these new species demonstrate the developers' unwavering dedication to accuracy and precision, resulting in some of the most visually striking and authentic dinosaurs available in the game. The pack has earned praise from players for its eclectic selection of paleo-fauna, ranging from small and endearing to unconventional and remarkable.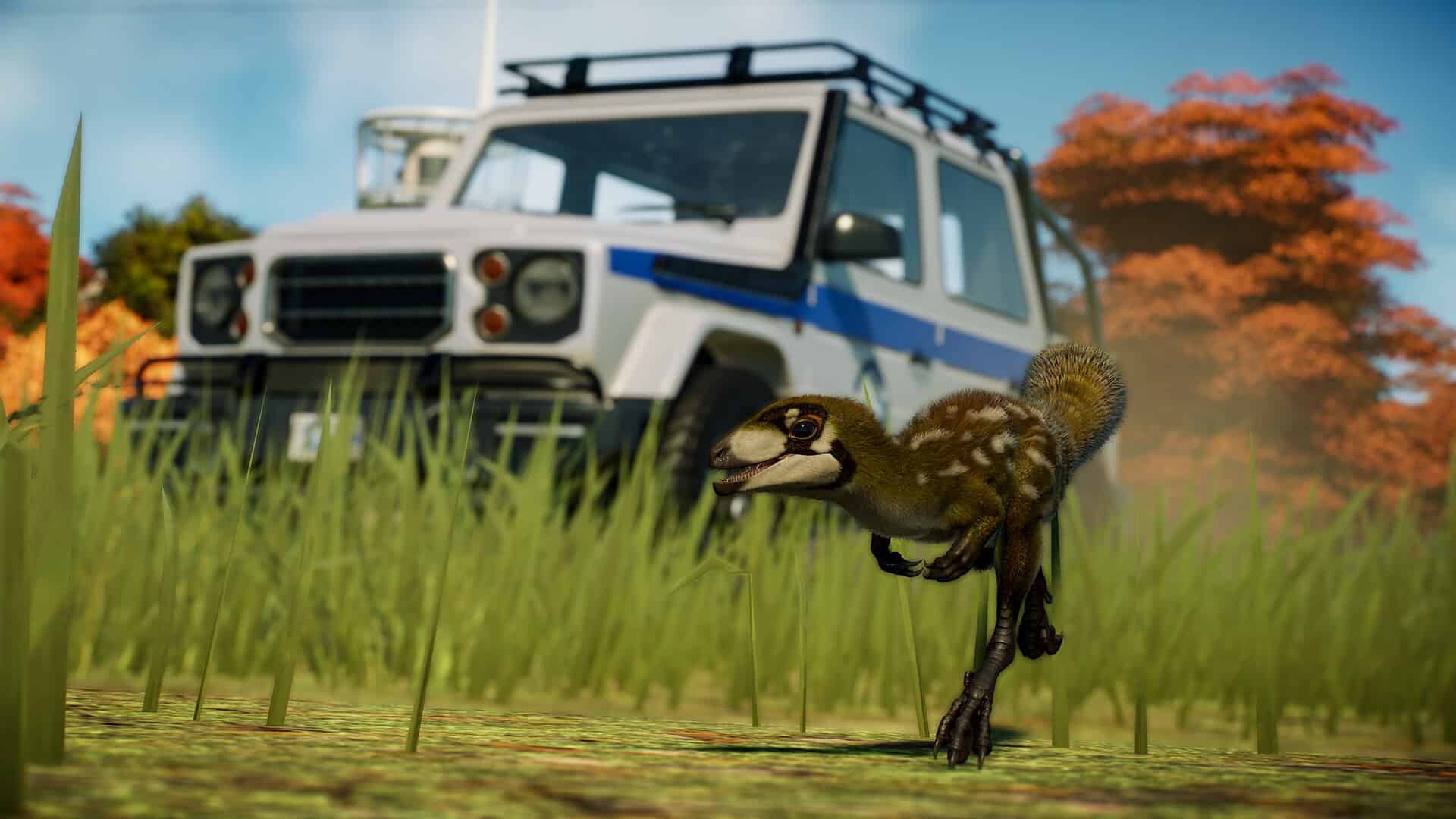 The Yutyrannus, characterized by its pronounced nasal crest and insulating plumage, is an awe-inspiring carnivore. However, some players have criticized it for being "generic" compared to the other species in the pack, suggesting that additional differentiation would enhance its appeal.
The Jeholopterus, an example of agility and speed, is the smallest flying species featured in the game. Its well-preserved fossil record offers valuable insights into its appearance and behavior. The gameplay experience could be enriched by including interactions between the Jeholopterus and other Pterosaurs, adding further depth to the game's already impressive ecosystem.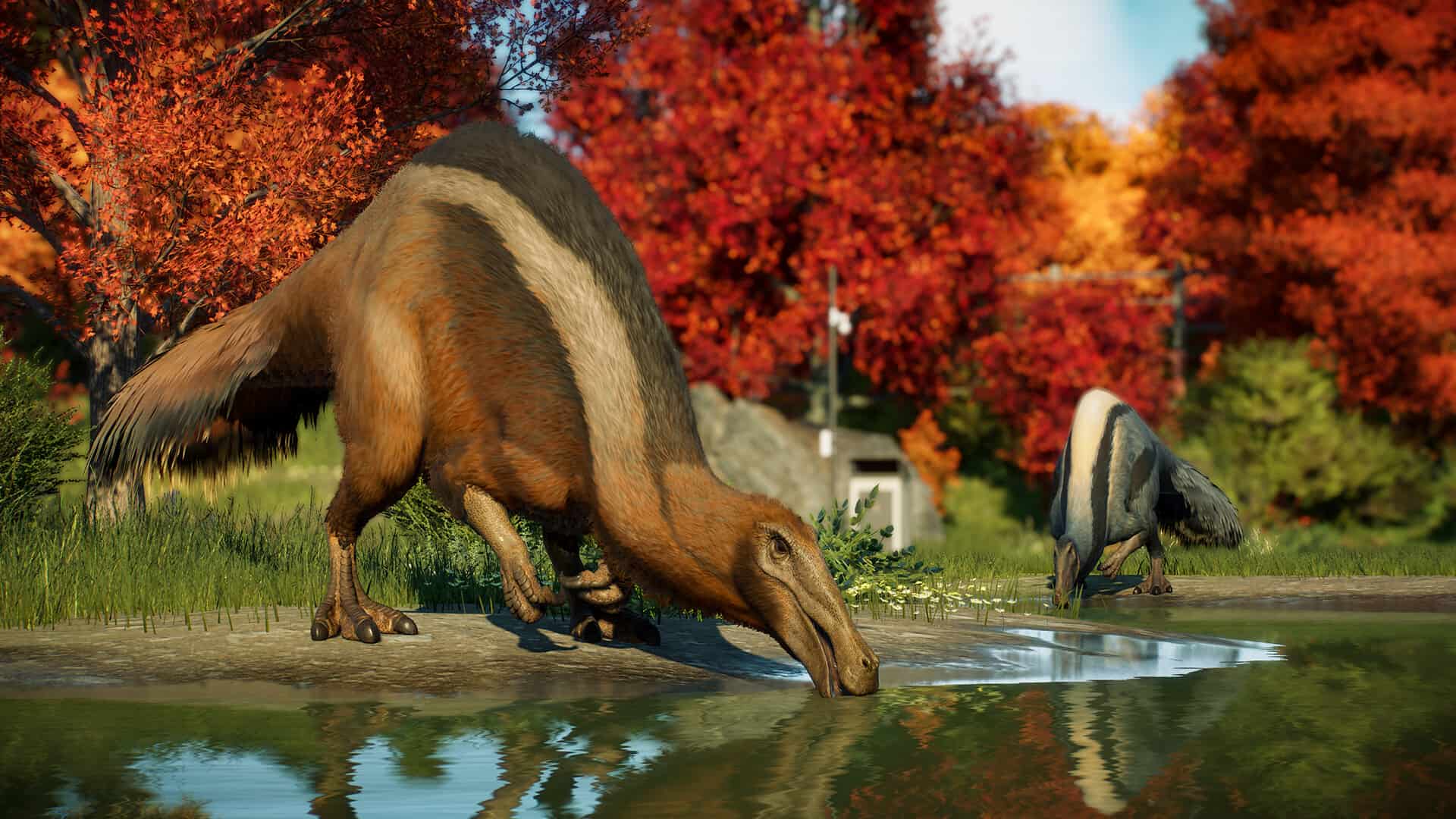 Deinocheirus, one of the largest ornithomimosaurs ever discovered, is marked by its duck-like bill and a prominent hump on its back, creating an imposing presence despite its herbivorous nature. It has a rather unique design and attributes that set it apart from the others.
Sinosauropteryx, a small carnivore adorned with delicate, hair-like feathers and a striped tail, exhibits pack hunting behavior, introducing a new strategic dimension to gameplay. The groundbreaking 1996 discovery of this dinosaur significantly changed our understanding of feathered dinosaurs and their possible coloration.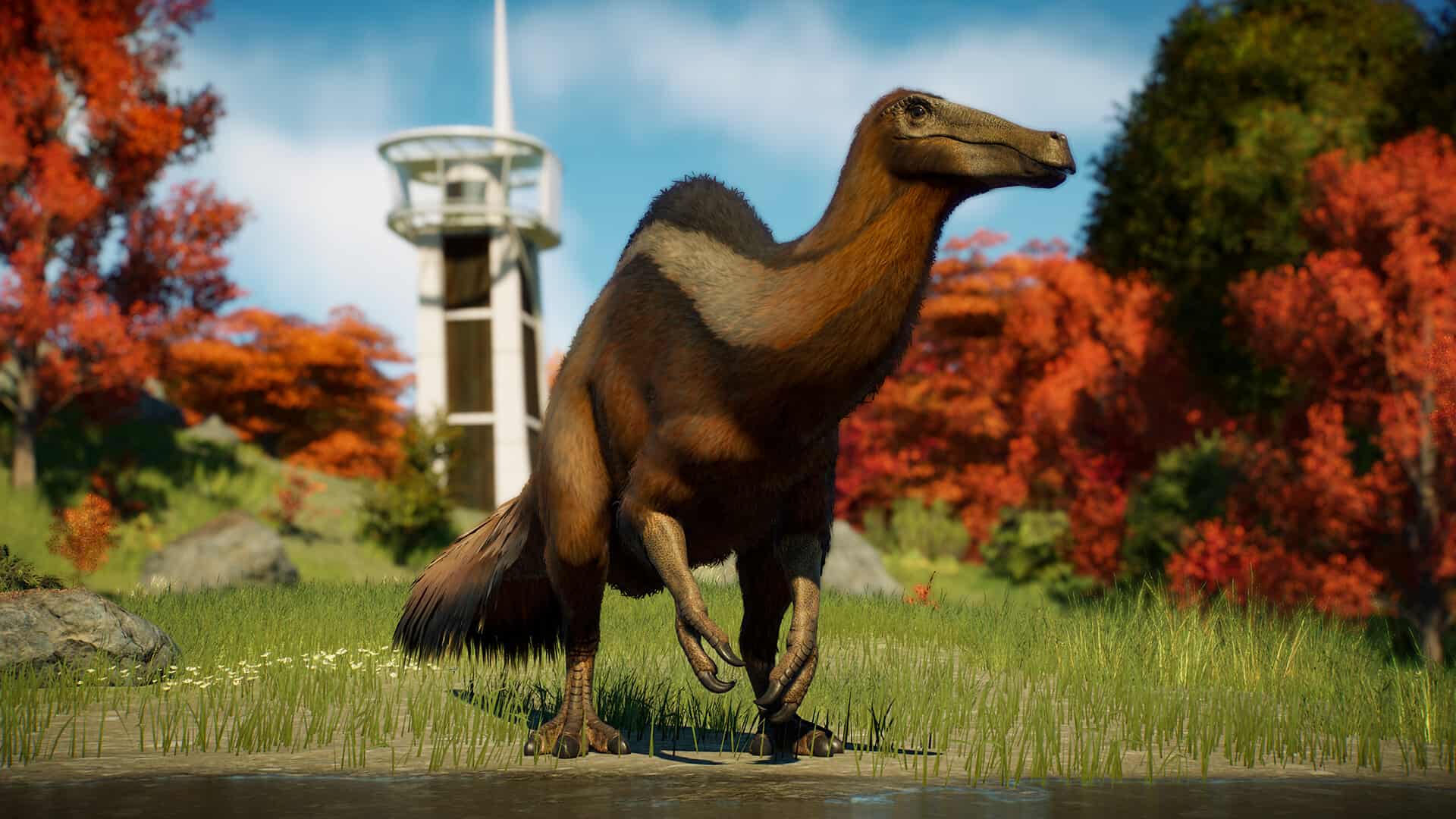 In conclusion, the Feathered Species Pack represents a worthwhile investment and offers exceptional value for the content provided. While the Yutyrannus could benefit from a more distinctive design and the Jeholopterus might be enhanced by interactions with other Pterosaurs, the pack remains an excellent addition to Jurassic World Evolution 2. Players will undoubtedly appreciate the elegance, diversity, and scientific accuracy that these captivating feathered creatures contribute to their prehistoric parks.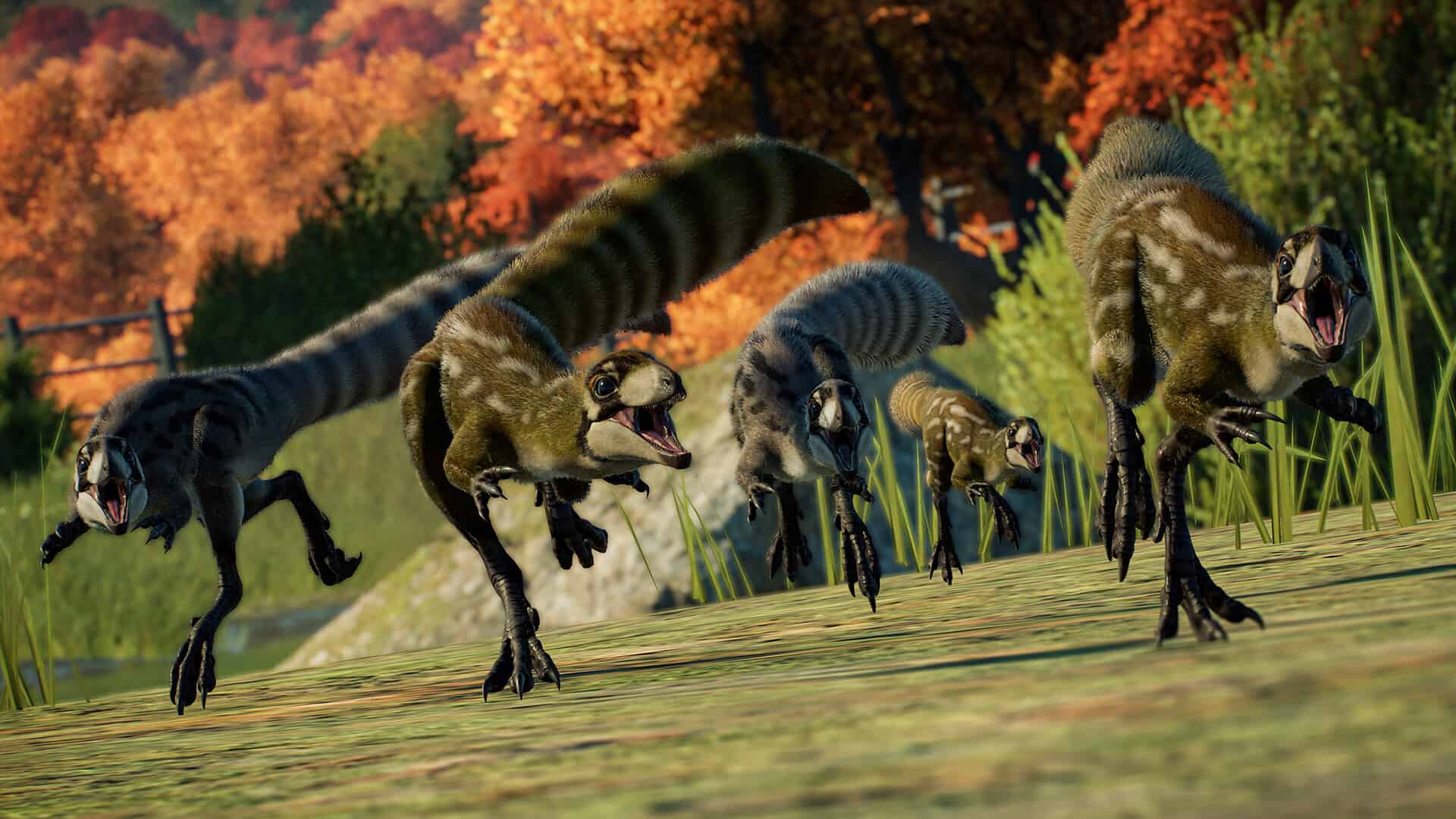 Jurassic World Evolution 2: Feathered Species Pack is currently available for purchase for £5.99/$7.99/€7.99. It is a decent value for money, considering the new additions offered in the pack. While earlier DLCs have been a mixed bag in terms of content, this one seems to have hit the sweet spot, finally offering something worthwhile for fans to experience.