Two years after the re-release of the first game on Nintendo Switch, Xenoblade Chronicles has returned with the long-awaited third numbered entry. While the original title was well received, the sequel was more divisive due to some debatable design choices. With Xenoblade Chronicles 3, not only has developer Monolith Soft restored the series to its former glory, but it has outdone itself by delivering arguably the finest game in the series.
While the first two games were set in distinct worlds, Xenoblade Chronicles 3 takes place in the future that connects both of them. Despite the close association with prior entries, however, newcomers won't feel alienated in any meaningful way. The game contains several references and locations that will give diehard fans greater appreciation for the series as a whole, but there's nothing that prevents first-time players from enjoying its well-told story.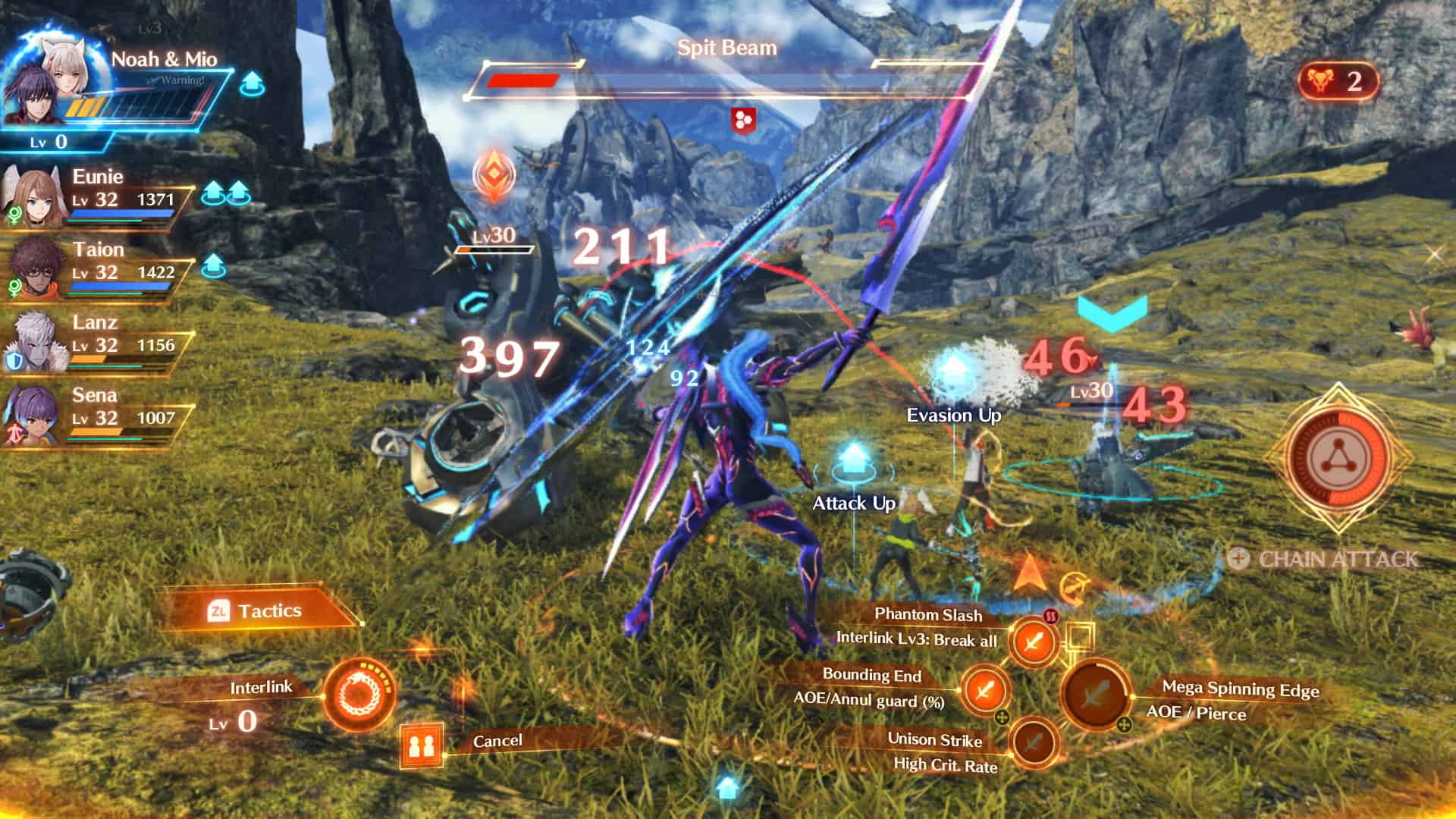 Xenoblade Chronicles 3 tells the tale of the world of Aionios, where the two kingdoms of Keves and Agnus engage in a never-ending conflict to reclaim their foe's vital energy. Citizens on either side of the conflict serve their nation for a decade, after which they are honored for their service in a Homecoming ceremony that has their respective queen send them off to the afterlife.
You assume the role of Noah, a citizen of Keves, whose responsibility is to send off the souls of those who have perished in battle during the ongoing conflict. He is accompanied by his lifelong friends and allies, Lanz and Eunie. A fierce encounter with a squad of combatants belonging to Agnus changes the course of their destiny, as a series of events earn them new powers far exceeding their own. Once adversaries, the two groups find themselves as comrades in a mutual struggle to survive as renegades.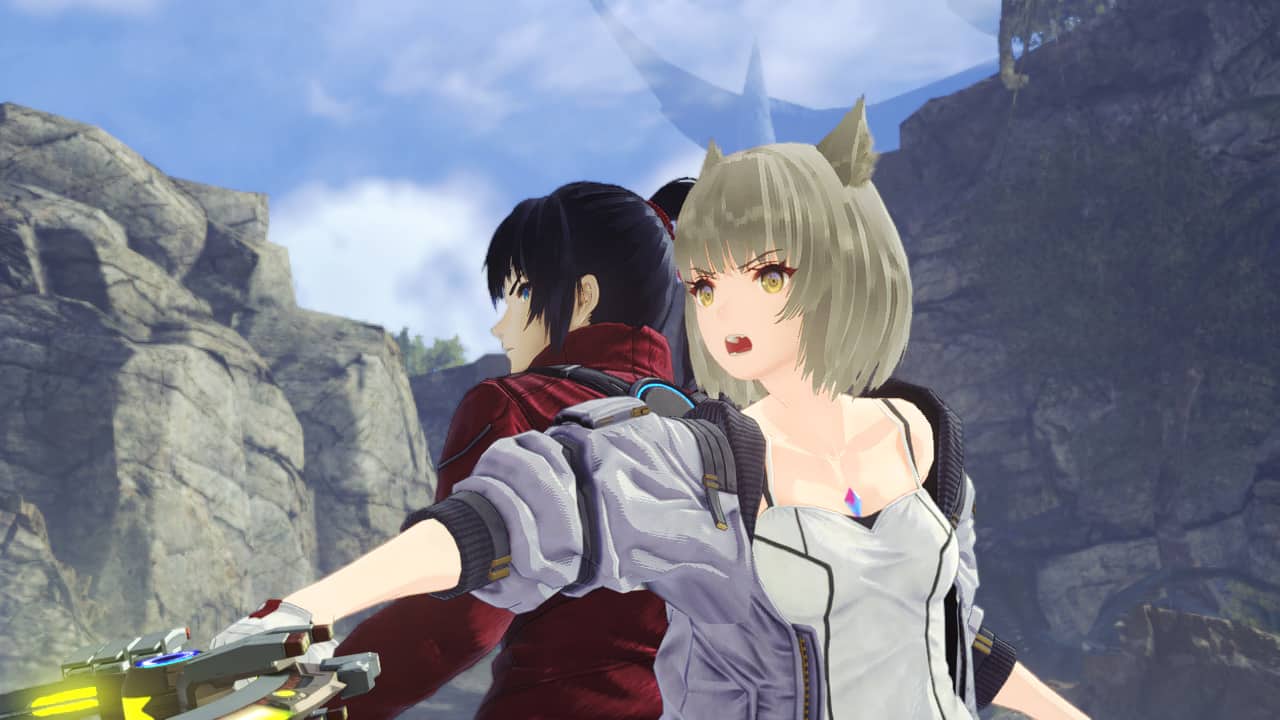 It's a dark and mature story that leaves behind the repulsive anime archetypes seen in the second game. Xenoblade Chronicles 3's underlying themes share several similarities with those found in the first game and even Xenogears! It's easy to get attached to each of the main characters, and the bond they share for each other is deepened throughout their journey. As a result, any emotional moment or twist associated with them is all the more moving for the player.
Xenoblade Chronicles 3 builds upon the second game's battle system, while also introducing fresh mechanics that make it much more tense and action-packed. As with prior entries, your basic attack plays out passively once you're in range of an enemy, while your signature arts are directly controlled by you and recharged over time.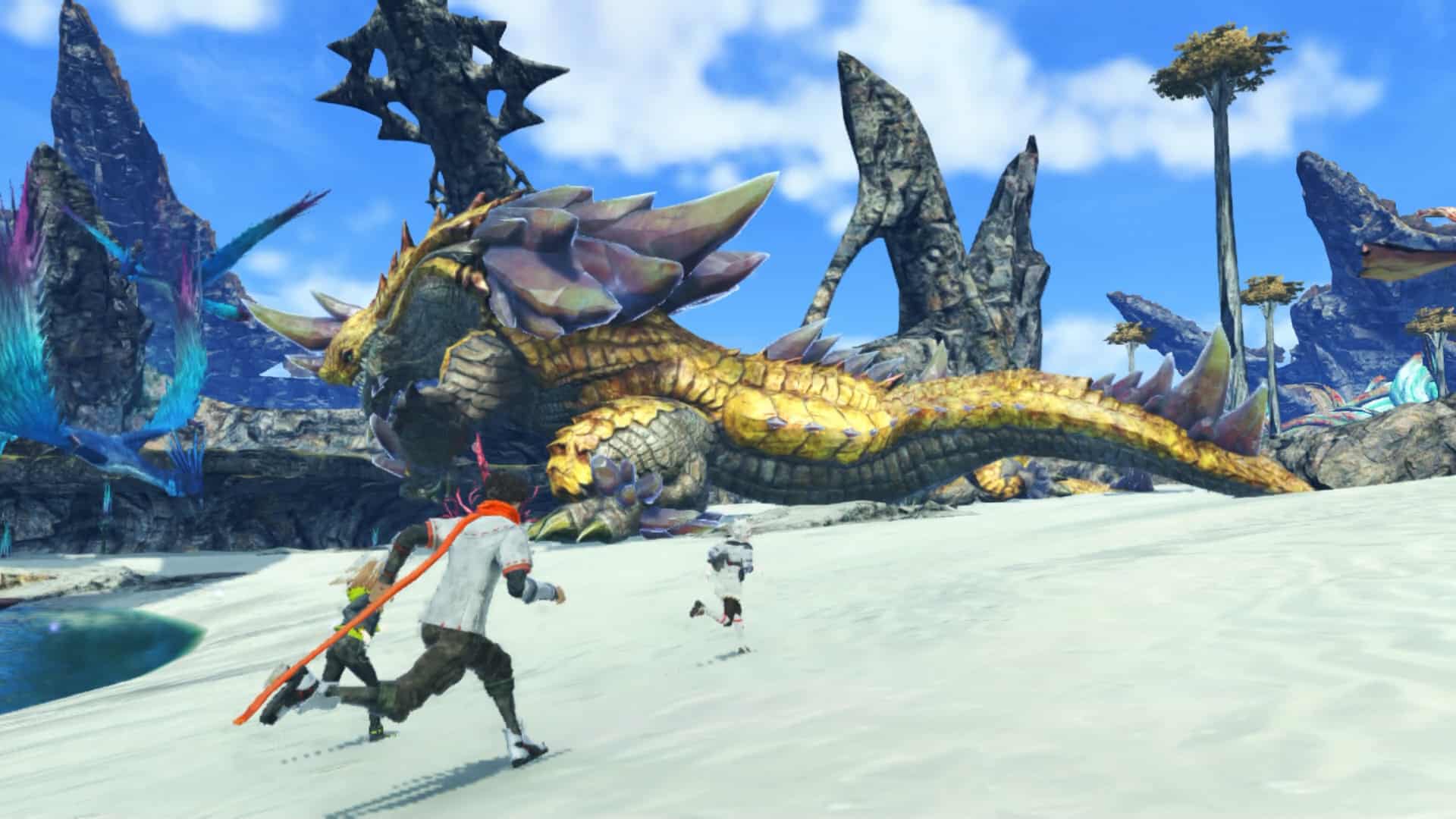 Your position and understanding of the arts at your disposal are crucial to your success, as you'll end up dealing more or less damage depending on what side you attack the enemy from. Successfully exploiting the enemy's weakness by using arts in the correct combination can break their defense, topple them over, and daze them, allowing you to dish out even greater damage by following up with a Burst art. It's possible to switch between each of your six party members at any point during the battle, which vastly increases the range of options at your disposal.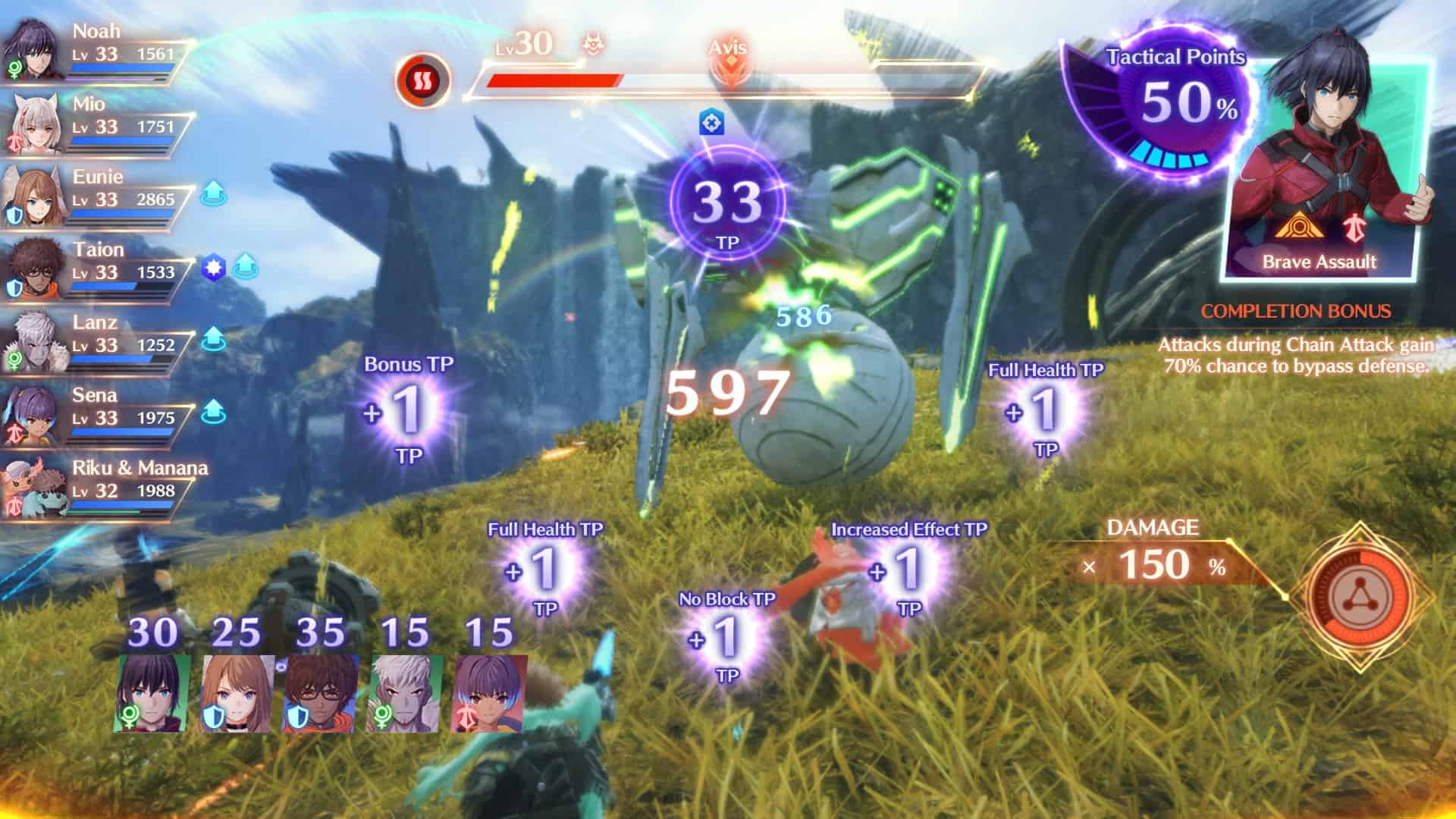 Much like in the second game, it's possible to cancel an attack into art and deal greater damage. Timing is key here, and as a result, you're encouraged to be more involved during combat. It can be extremely rewarding to land a successful art cancel during tense boss encounters and turn the tide in your favor. 
A great new addition to Xenoblade Chronicles 3's combat that may seem minor on paper but proves to be game-changing in effect is the Quick Move ability. While it can be used to dash out of an enemy's Area of Effect attack, its main purpose is not to dodge an incoming attack, as its animation doesn't have invincibility frames. It's very effective at quickly closing or increasing the distance between you and your enemy. It can also be used to re-position yourself to the side or the rear of the enemy before performing art that benefits from it.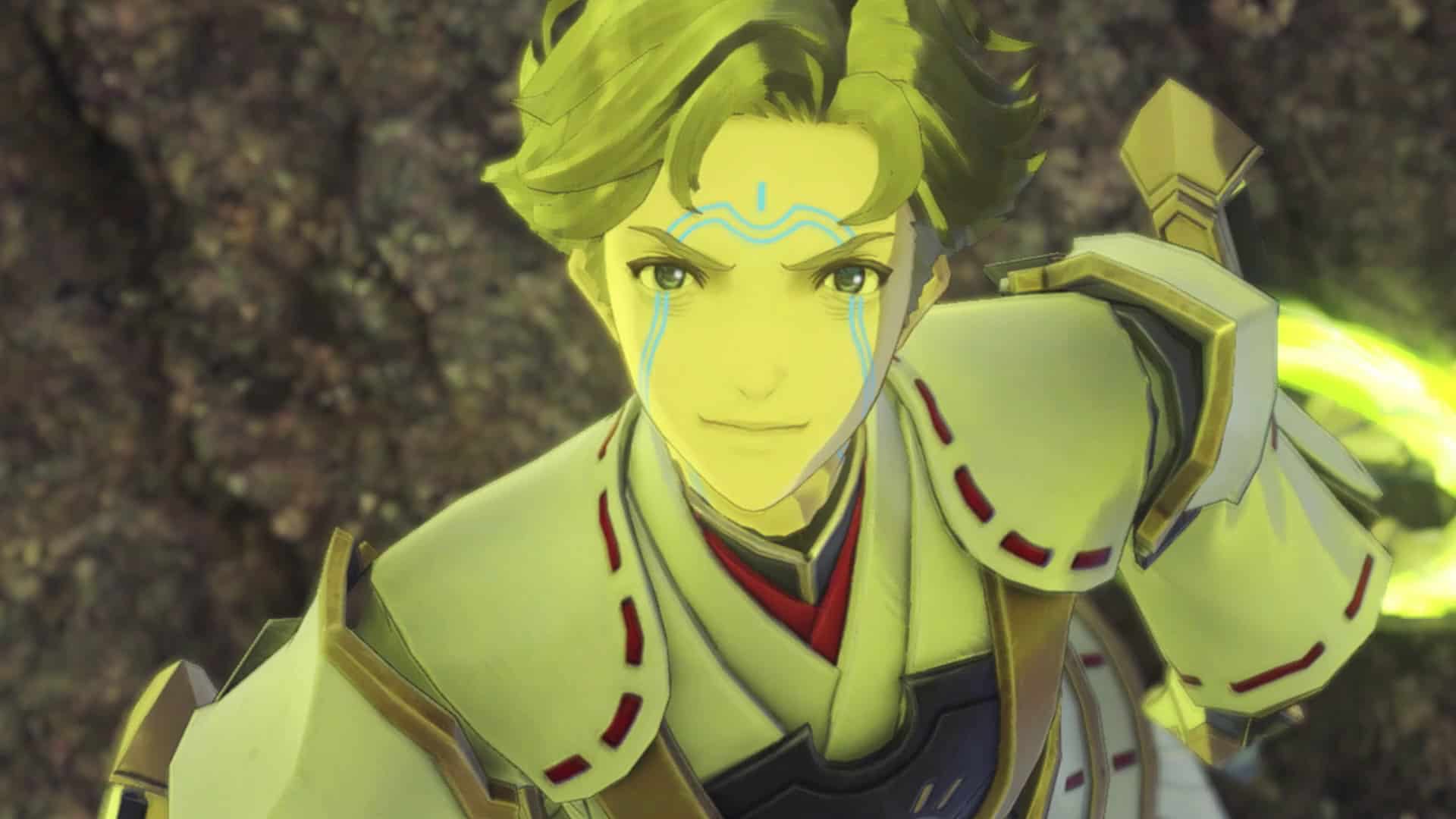 The Chain Attack mechanic from Xenoblade Chronicles 2 also makes its return in the third game, though it has received a major overhaul here. Triggering requires the Chain gauge to fill up over time during battle. Once triggered, real-time combat comes to a temporary halt, and you'll be required to choose a sequence of abilities that can maximize the damage multiplier to deal with a powerful finishing blow.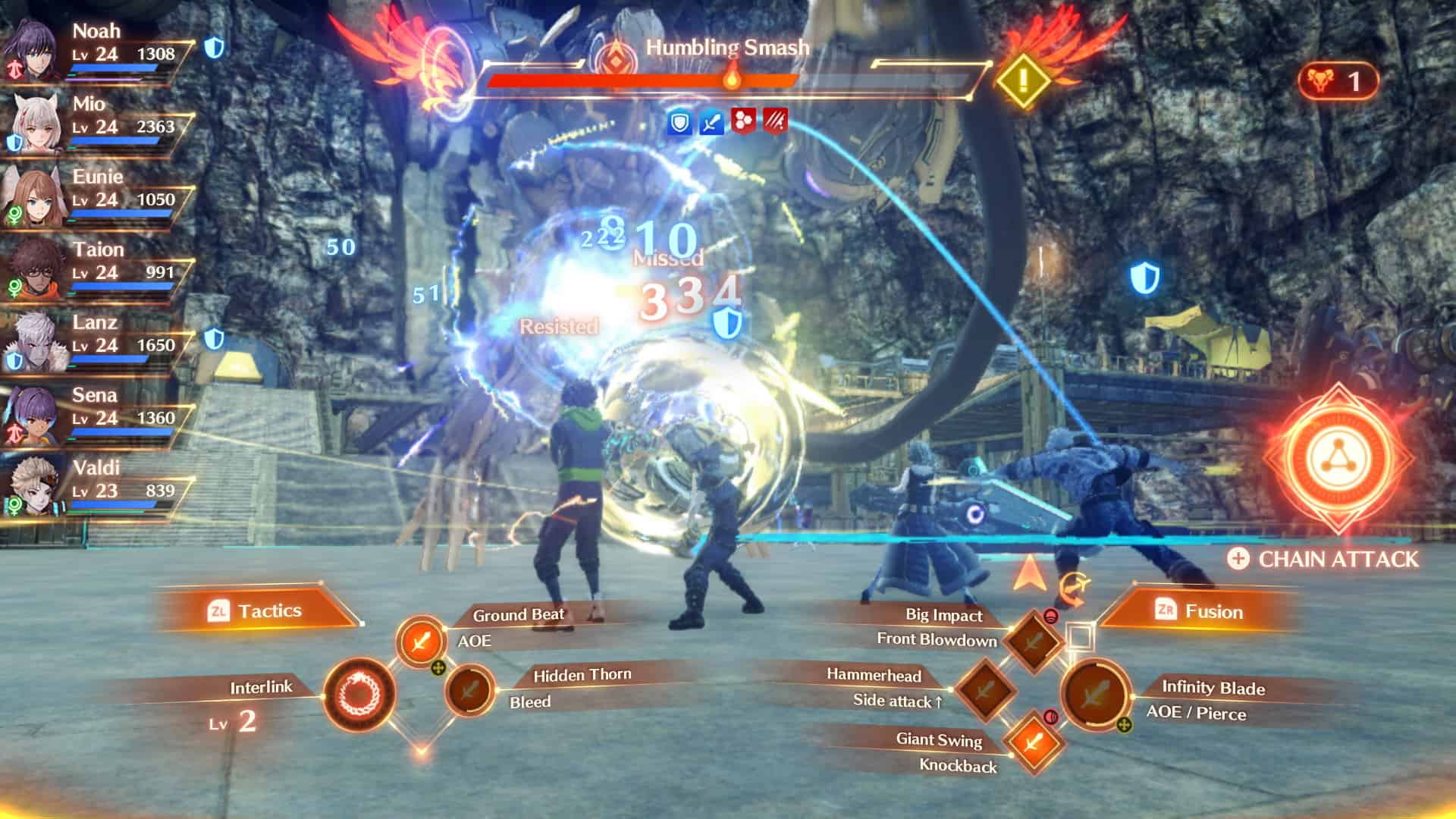 The Chain Attack continues to re-activate until all party members have participated, giving you the opportunity to combo multiple chains. If you play your cards right here, it's possible to deal massive damage and make just about every battle, including boss encounters, feel almost trivial on the Normal difficulty. It's only when playing on the higher difficulty setting that it feels appropriately balanced.
Being able to transform a duo of characters into an Ouroboros is another fine addition to the combat that's reminiscent of the use of mechs in Xenoblade Chronicles X, and Xenogears before that. Ouroboros are controlled in the same manner during battle as the characters in their regular forms, though they have the potential to deal far greater damage if used optimally before they overheat and the transformation comes to an end.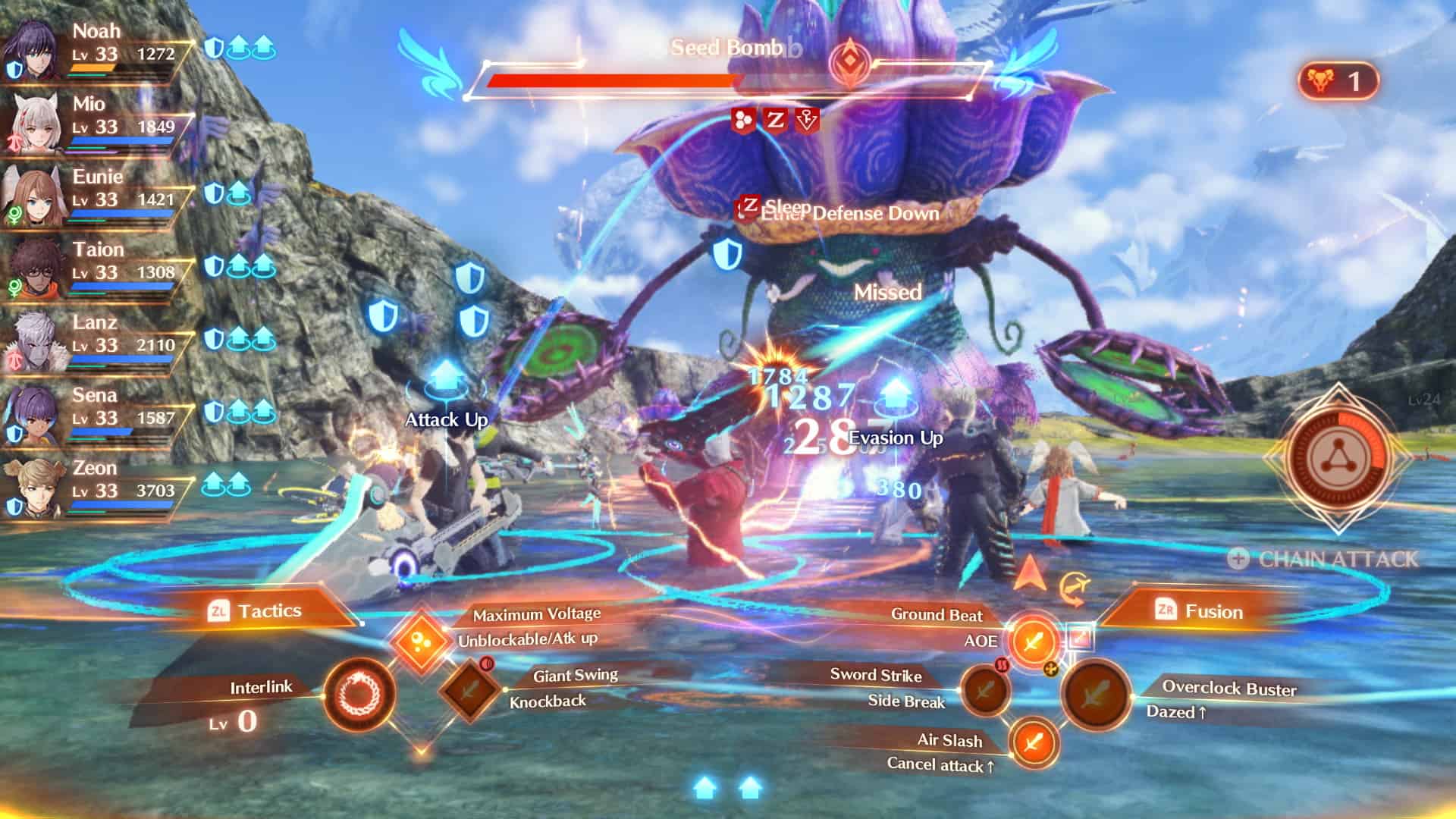 It would be a crime not to mention the class system brought back from Xenoblade Chronicles X, as it's quite possibly the most important addition to Xenoblade Chronicles 3's gameplay. You can change a character's class at any time in the menus to make them an attacker, a defender, or a healer. Doing so allows you to permanently learn new skills and expand your repertoire. Each character has access to four basic combat techniques, one of which is an ultimate art. They can also learn up to three additional techniques from other classes for a total of seven possible combat abilities. 
The game features special NPCs termed Heroes, who often tend to join your party as the seventh member. These characters aren't playable, though they allow you to learn their classes once you finish their respective "Hero" side quest. It's a neat addition that further incentivizes experimenting with the class system.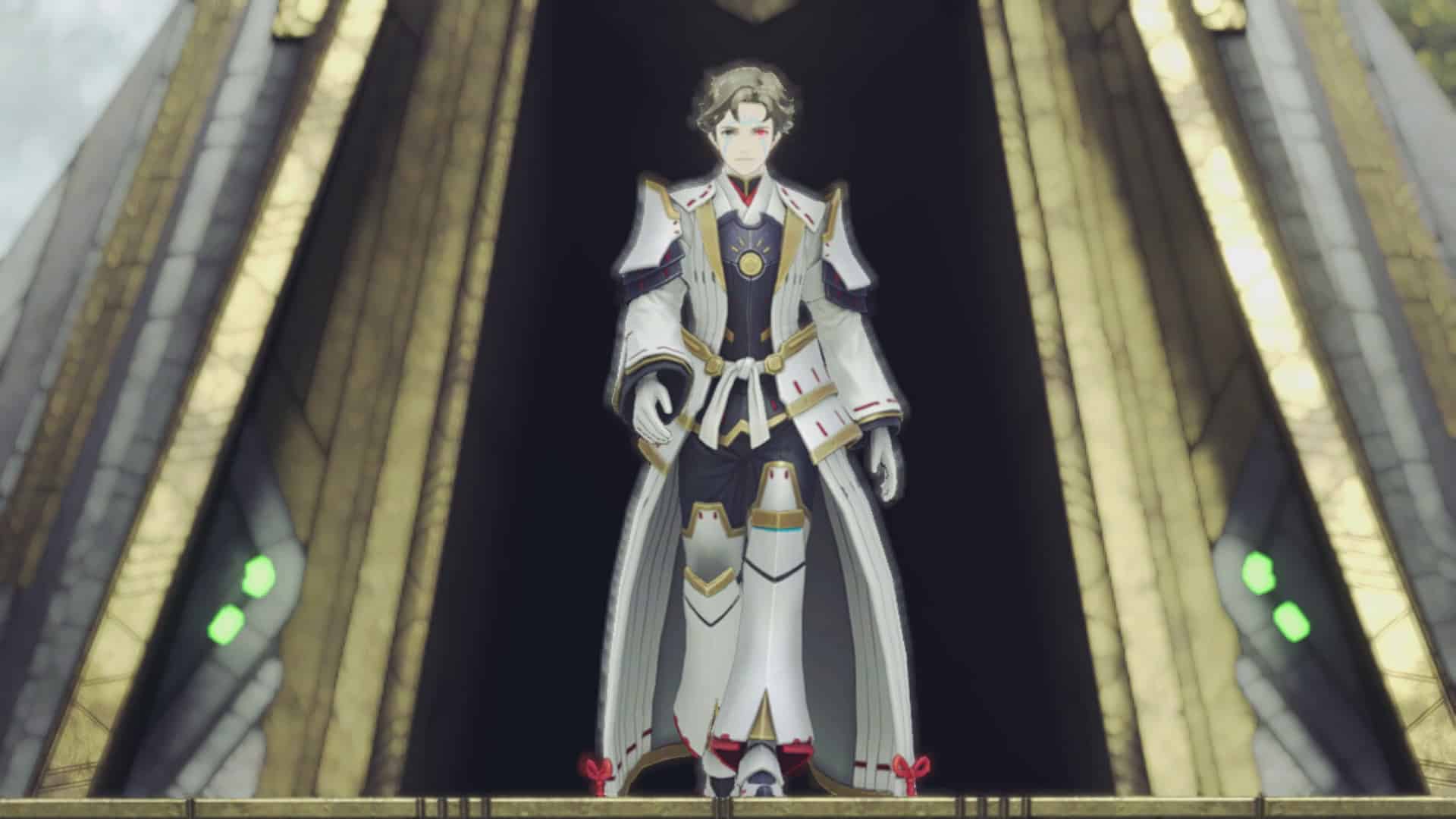 In terms of content, the game is rich with a huge world map to explore and a variety of side quests to take up, which can be a mixed bag in terms of enjoyment. Some of them are blatant fetch quests, which are mundane and hardly compelling, while others can be more interesting. There are also tons of items to find, including gemstones that Riku the Nopon can use to craft gems. These gems can then be equipped by characters to strengthen their stats in battle.
In many ways, Xenoblade Chronicles 3 represents a triumphant homecoming for the series. It has restored the latter to its former glory by sticking close to the first game, while also acknowledging the elements that worked well in the second. As an RPG with deep and engrossing mechanics, a captivating story, and a likable cast of characters, it achieves in doing what it sets out to do with grace and finesse.