God of War Ragnarok has supposedly received its first review from JeuxVideo giving it a perfect score. They gave the same perfect score to God of War in 2018.
God of War Ragnarok review embargo is set to be lifted within 24 hours. The reviews will start pouring in on November 3rd at 9:00 AM PST. The game is not launching until November 9, so Sony is giving plenty of time to the critics to review the game before it launches on November 9.
While the JexuVideo review is not live yet, it was possible to get their score through Google. They have given the game a perfect score which translates to 20/20. The last game that received a near-perfect score from them was Bayonetta 3, which scored 19/20.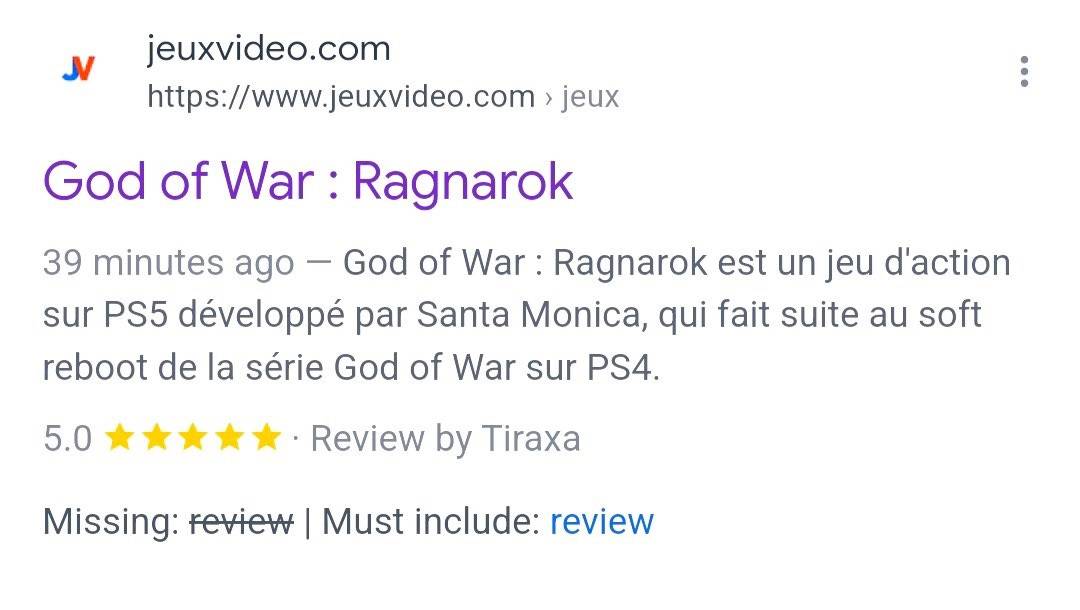 God of War Ragnarok appears to follow the same score trajectory as its predecessor. The original God of War also had a slew of perfect or near-perfect scores and currently stands at a critic average of 94 on Metacritic. The sequel could review as highly as it is one of the most anticipated games of the year.
It was recently announced by Sony that God of War had sold more than 23 million copies across PC and PS4. It has also been confirmed that the game comes with five difficulty modes including a new difficulty added for those who want to experience the story without much of the challenge.
While the game is not out until November 9, some retail stores including Sony's PlayStation Direct had broken the street date and shipped a copy of the game earlier leading to spoilers leaking online. Still, this will be a lengthy game with more than 70 hours required to complete it 100% so there is a lot to see and experience for this sequel.
God of War Ragnarok will be out on November 9, 2022. It will be available for the PS4 and PS5.