Cyberpunk 2077 will get an official guide from Piggyback. It is already being sold at a discount price ahead of the launch of the game.
This guide will cover all Cyberpunk 2077 main jobs, side jobs, gigs, cyberpsychos, hustles, and more. It also includes a complete walkthrough of the game.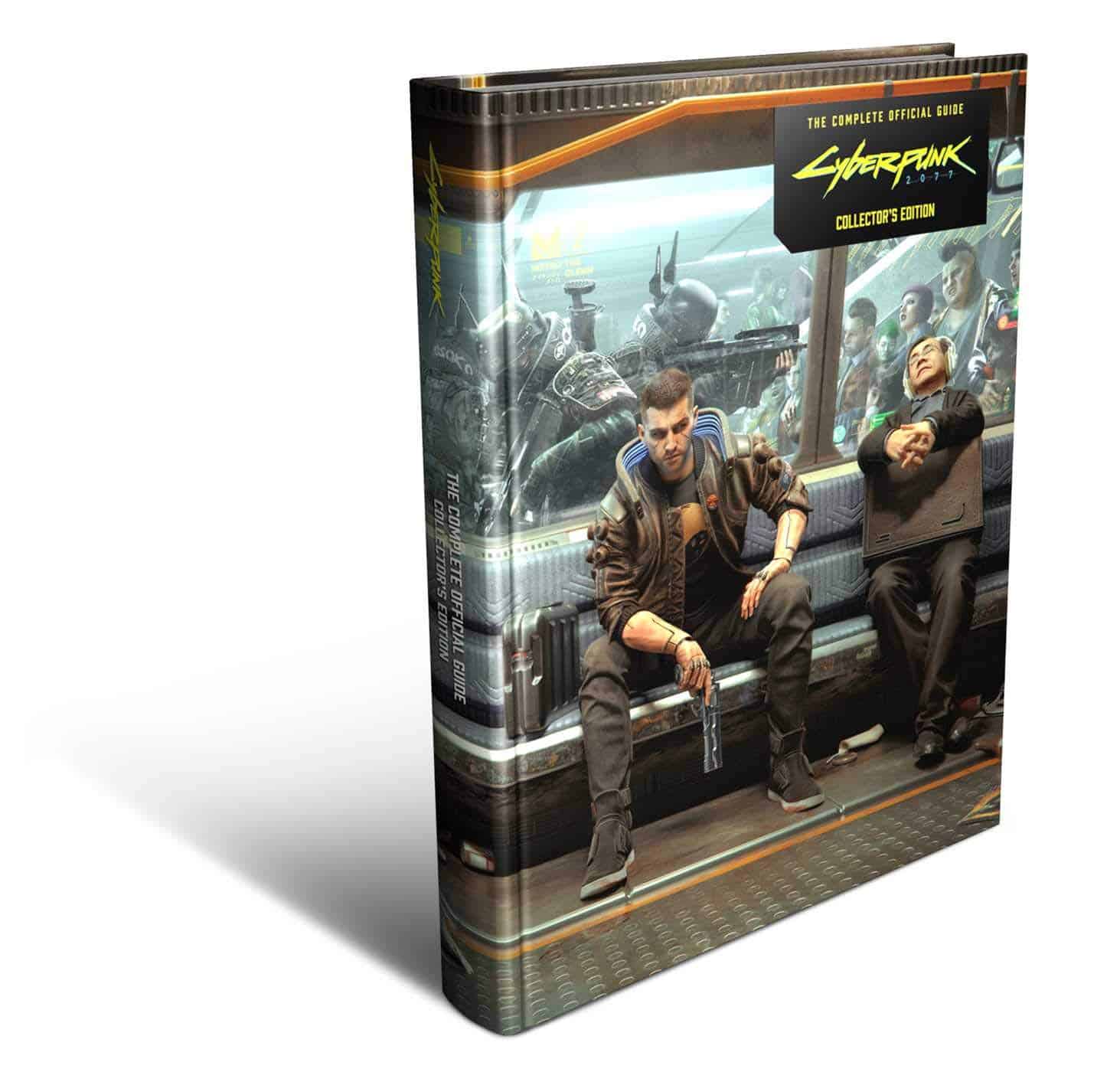 Here is a description of this guide which can be purchased from Amazon.
THE KEY TO NIGHT CITY
Cyberpunk 2077 is a vast, open-ended game that offers freedom on a multitude of levels – from character development, to story, to gameplay, and beyond. That freedom is at the very heart of this book, which we designed with one priority in mind: facilitating informed decisions and enabling you, the player, to get the most out of your time in Night City. Compiled and crafted in association with the development team at CD PROJEKT RED, this guide is your indispensable companion to surviving and thriving in the world of the dark future.

UTTERLY COMPLETE

Main jobs, side jobs, gigs, cyberpsychos, hustles – it's all here

NON-PRESCRIPTIVE WALKTHROUGHS

We highlight rewarding routes and possibilities with annotated maps and screenshots – you decide how to proceed

GAME SYSTEMS DECODED

XP, skills, perks, cyberware, weapons, mods, crafting, and more. Tailor V to your play style and role-playing preferences

DEDICATED ATLAS

A collection of hi-res expanded maps covering the entire game area and pinpointing Night City's many points of interest

ADVANCE NOTICE

We lay out all crucial choices, branching paths, romances, missables, alternative endings – without spoiling the consequences

COMPLETION ROADMAP

Comprehensive flowcharts reveal the exact availability conditions and unlock order of all missions

FEATURES
World & Lore: A guide to Night City's history and districts, with explanations of era-specific technologies, terminology and concepts
Visual Solutions: Annotated maps and 4K screenshots
Maximum Flexibility: Master all the tools at your disposal to define your personal path – stealth tactics, boss weaknesses, quickhacks, character progression, and so much more
Exclusive Information: Direct from the CD PROJEKT RED dev team Spoiler-Controlled: Carefully designed to avoid unnecessary revelations
Here is what is included in this special collector's edition.
COLLECTOR'S EDITION | BONUS

Premium hardcover
Printed on superior quality art paper
32-page visual tour of Night City's unrestrained hospitality and leisure industries