Persona 5 has made a return to the PS Plus Collection library ahead of the service's removal on May 9th, 2023. Sony confirmed the shutdown of the PS Plus Collection, which currently offers 19 classic PlayStation 4 games. Although the collection will be removed for all players, games will remain claimable until the service is dropped.
Everyone with an active PlayStation Plus subscription will maintain access to previously claimed games, even beyond the May cut-off date.
If you are still unable to claim Persona 5 or see it in the PS Plus Collection, chances are it is not available in your region yet. The game is confirmed to have been added back in Asia and Latin America, but others might not have it.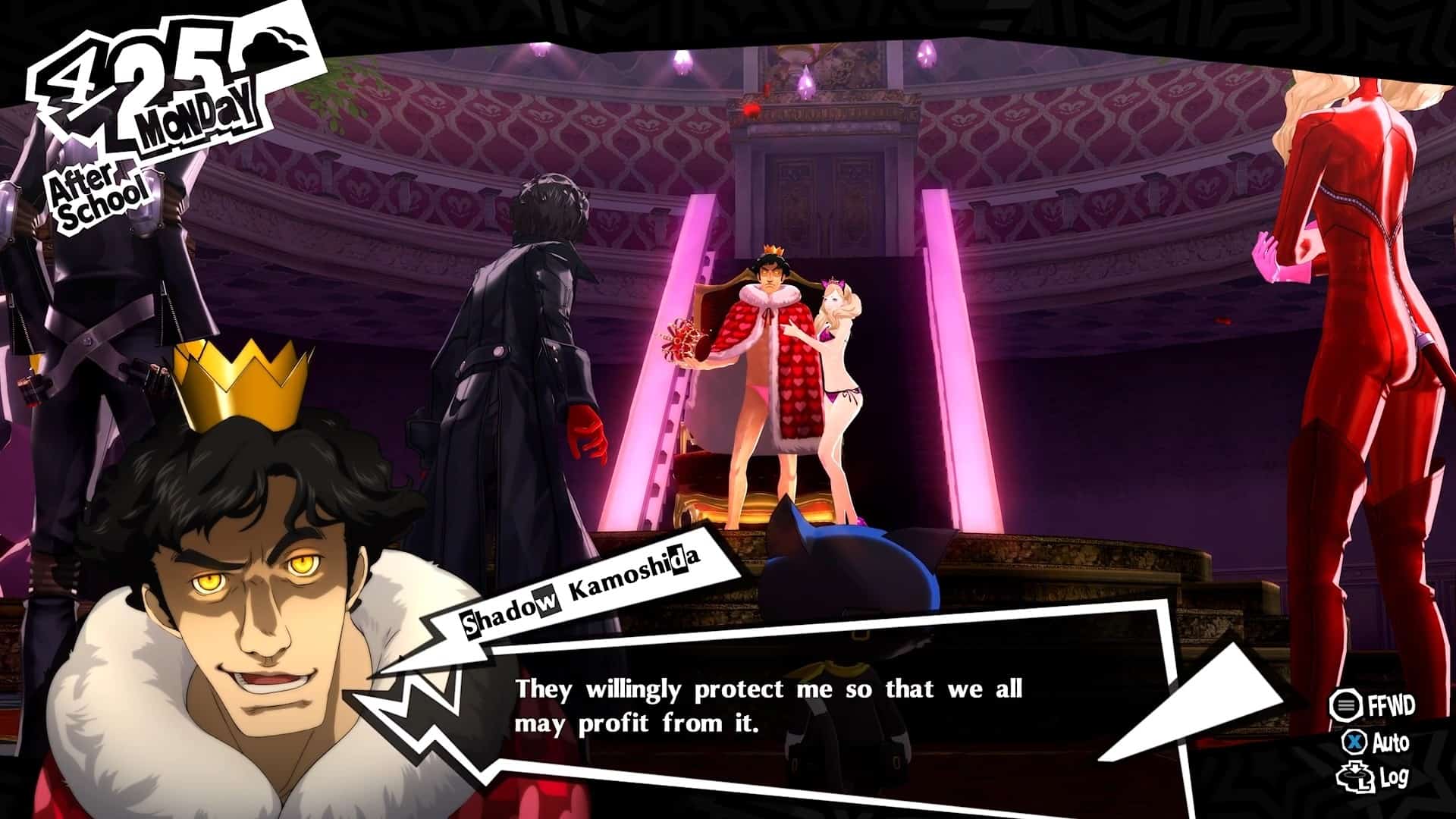 The PlayStation Plus Collection includes the following games:
Batman: Arkham Knight
Battlefield 1
Bloodborne
Call of Duty: Black Ops III
Crash Bandicoot: N-Sane Trilogy
Days Gone
Detroit Become Human
Fallout 4
Final Fantasy XV: Royal Edition
God of War
InFamous: Second Son
Monster Hunter World
Mortal Kombat X
Ratchet & Clank
Resident Evil 7
The Last Guardian
The Last of Us Remastered
Uncharted 4: A Thief's End
Until Dawn
Additionally, Persona 5 Royal DLC is available for free. This DLC can be redeemed and used with Persona 5 Royal if you own a copy of the game on the PS4. While there is still no upgrade path from PS4 to PS5, fans can claim and play all of the DLC that is also available with the PS5 version.
Persona 5 is the sixth installment in the Persona series, a subseries of the Megami Tensei franchise. Developed by Atlus' P-Studio and released on various platforms between 2016 and 2022, the game is set in modern-day Tokyo and follows a high school student with the pseudonym Joker. As a member of the Phantom Thieves of Hearts, Joker and fellow students wield their Personas—physical manifestations of their psyche—to battle malevolent forces within a supernatural realm called the Metaverse.
The game, directed by Katsura Hashino and featuring returning staff members such as Shigenori Soejima and Shoji Meguro, began development in 2011 after the completion of Catherine. The story, which focuses on themes of attaining freedom from modern society's limitations, draws inspiration from picaresque fiction and rebellious literary characters.