In this comprehensive guide, we will be talking about the most loved and wanted Hylian Shield in Zelda: Tears of the Kingdom.
If you have been following the Legend of the Zelda series, then you must know how powerful and significant this shield is for the players. Fortunately, In Tears Of The Kingdom, players can have their hands on this Hylian Shield pretty quickly in the game. This means all you need is to work smartly and get it on time.
Here is how you can get the Hylian Shield:
How To Get Hylian Shield In Zelda: Tears Of The Kingdom:
The Hylian Shield is a large, sturdy shield typically adorned with the emblem of the Triforce, the iconic symbol of the Zelda series. It is known for its durability, high defense rating, and ability to withstand powerful attacks. The Hylian Shield usually possesses unique properties that set it apart from regular shields. It is often indestructible or has exceptionally high durability, making it capable of blocking almost any attack without breaking.
Now as you plan on getting the Hylian Shield, you need to go prepared. Before you set out, there are certain missions that players need to complete for the Main story. Make sure you have the Paraglider which will make it a lot easier for you to grab the Shield.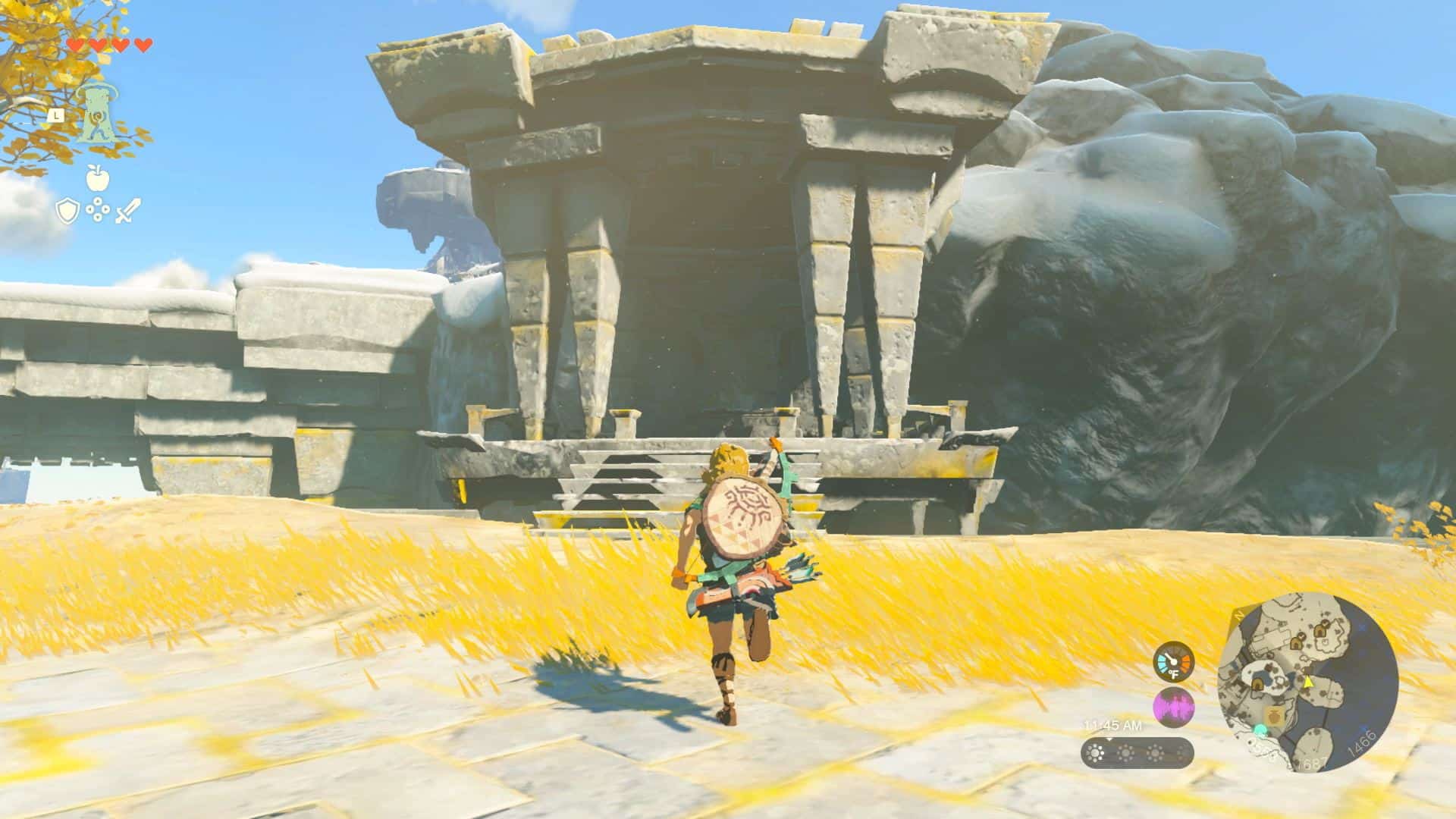 Now head towards the Hyrule Castle, climb around the rocks, and make your way to the northeast of the perimeter until you reach the old dock. You must now choose whether you should build a boat to enter this part of the cave or seek a location that allows you to glide down into it.
After entering the cave,  proceed up the hill and through a doorway to a room with a huge torch. Then, pull out your bow, ignite your arrow with fire, and then ignite it with the torch. This will result in receiving a chest holding the Hylian Shield.
This is how players will get the Hylian Shield In Zelda: Tears of the Kingdom.