The Reputation progression system is one of the most compelling additions in the Genshin Impact version 1.1. Players can complete story quests to earn reputation points in the open-world and they can earn rewards by leveling up in Reputation such as a compass that can direct you towards collectibles. There is one story quest "Mondstadt and Its Archon" and you will get 20 reputation points by completing this quest. In this guide, we will tell you where you can find Mondstadt and Its Archon, how can you complete it and how can you earn those extra Reputation points.
How To Start Genshin Impact Mondstadt and Its Archon Quest
You will have to do two tasks before playing this quest.
You will have to reach adventure rank 36

You will have to complete Venti's Story quest Carmen Dei Chapter: Act 1.
Mondstadt and its Arachon Quest will be unlocked after you complete these two things. Speak to Grace to start this quest, you will find Grace underneath the large statue of the wind Archon, Barbatos in the back of Mondstadt.
The fastest way to reach the statue is by teleporting to Mondstadt's northernmost waypoint. After you approach the area there will be a light blue exclamation point that will indicate the starting point of the quest.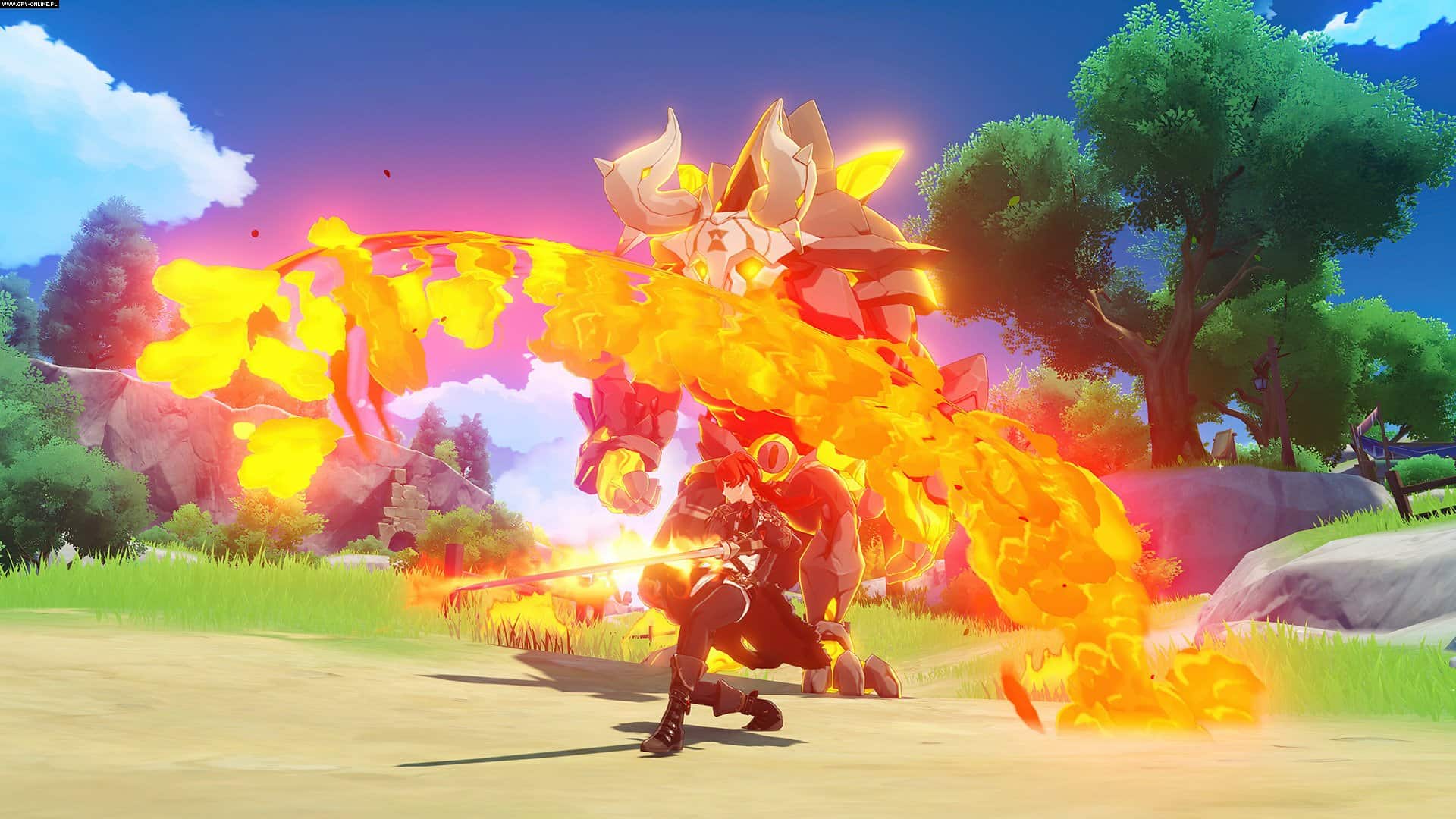 How To Complete Mondstadt and Its Archon Quest
In this quest after you speak with Grace and accept the quest, you will be given a task to find some Dandelion Seeds. You can find these seeds at Mondstadt's front entrance. There will be five to six Dandelion Seeds nearby the neon blue flora. To harvest the seeds you will have to use any Anemo technique. If you haven't unlocked any Anemo character then you can use Traveller's basic Elemental Skill. To harvest the seeds you will have to interact with them.
Once you harvest all the seeds take them back to Grace. She will ask you to stand on the hands and throw all the seeds while standing there. You can also unlock an achievement by sitting on the statue's fingertips and you will get a few Primogems also in the process.
After you unlock the achievement and threw all the seeds get back to the ground and talk with Grace to complete the quest. Now after getting Mondstadt and Its Archon in your pocket you can claim your bonus by going back to the reputation bulletin board. You will get a total of 20 Reputation points.