Grand Theft Auto 4 Complete Edition could head to the PlayStation 5 according to a listing of the game that was spotted on Amazon.
Rockstar Games haven't ported Grand Theft Auto 4 to modern platforms, however, the game was still playable on Xbox One, and subsequently Xbox Series X, thanks to backward compatibility. As a result, there wasn't much of an incentive to bring it to modern platforms.
As we are transitioning into a new generation, Rockstar Games are bound to release some remasters and from this new leak, one of these could be for Grand Theft Auto 4 Complete Edition.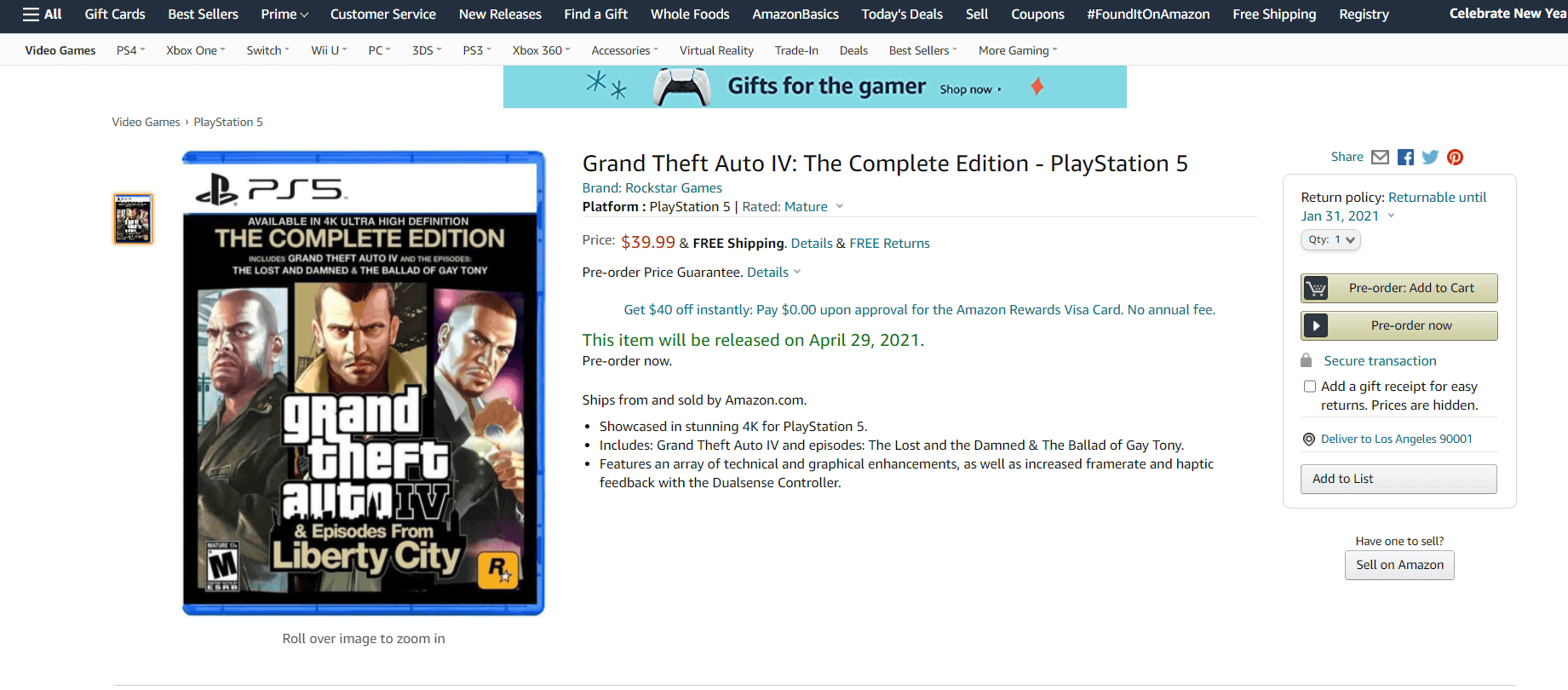 The following features are listed as part of this port for the PlayStation 5 version of GTA 4 Complete Edition.
Showcased in stunning 4K for PlayStation 5
Includes: Grand Theft Auto IV and episodes: The Lost and the Damned & The Ballad of Gay Tony.
Features an array f technical and graphical enhancements, as well as increased framerate and haptic feedback with Dualsense Controller
As is the case with such leaks, this one needs to be taken with a grain of salt. Previously, we had a leak on a Red Dead Redemption Remaster as well. Rockstar Games are reportedly working on GTA 6 while an enhanced port of GTA 5 will be released for PS5 and Xbox Series in 2021.