The Callisto Protocol update 1.09 is out now for PS4, PS5, Xbox One, Xbox Series, and PC. The patch notes including new features can be seen here.
This patch resolves some issues including one for achievements called "The Protocol is About Life". There are new achievements added too related to the New Game Plus mode. You can learn the details about the changes in this new update with the patch notes shared below.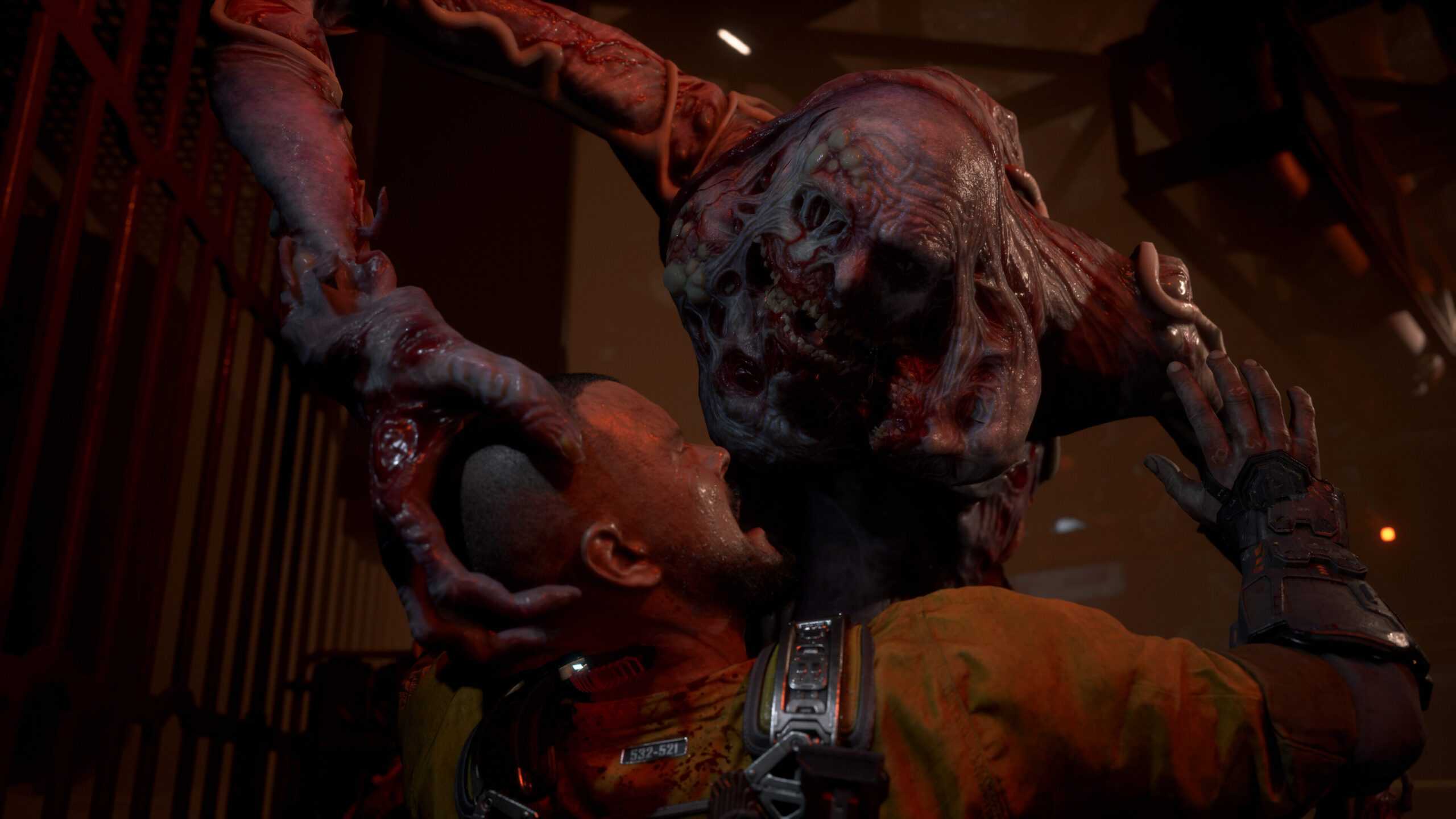 The Callisto Protocol Update 1.09 Patch Notes
[v. 3.01] January 19, 2023
NEW GAME+
Users who previously completed the game will have access to NewGame+ after the patch.

Application restart may be required.
Requires an active save file from game completion.
GLOBAL
Fixed an issue where some users were not correctly granted the "The Protocol is About Life" achievement
Added New Game Plus. Complete the game to unlock New Game Plus and carry your pression over to a new save. All weapons, upgrades, and Callisto Credits can be collected at the first Reforge
General performance optimizations across all platforms
Players no longer take damage when vaulting over obstacles
Fixed multiple issues where certain camera angles or progression paths could cause environments to stream out and allow Jacob to fall through the ground
Consistency pass on cabinets, lockers, and shelves to display correctly in High Contrast mode
Voice leveling and subtitle mismatch adjustments across localized languages
PC
Fixed low frequency crash in the Tunnels level during the Two Head fight
Skip Cinematics button has been mapped to the Interact/Pickup input
Fixed a long hitch when enabling Ray-Traced Shadows in the main menu
Prevented mouse cursor from displaying during some area transitions
PS4
Fixed low frequency crash in Snowcat when Jacob is talking to Dani
The Callisto Protocol is a 2022 action video game that contains survival horror elements. Glen Schofield, who had previously worked on the Dead Space series, directed it. The game's plot revolves around Jacob Lee (Josh Duhamel), who is imprisoned. Throughout the game, players must traverse a variety of stages while gathering resources and defending against infected convicts.
In The Callisto Protocol, players take on the character of Jacob Lee from a third-person perspective. On the back of Jacob's neck, a "C.O.R.E. Device" implant functions as a health indicator. Injectable packs are placed across the levels and may be used to heal yourself. Jacob has access to weapons for use in battle, in addition to a melee system for evading enemy hits.