Farming Simulator 22 update 1.17 is out now for PS4, Xbox One, and PC. You can learn more about the update with the patch notes here.
This patch has addressed a number of issues related to the gameplay. it also adds new content like a mineshaft that can be placed on the map as a placeholder and a new sawmill. There is not much new content with this patch but the update does come with a whole list of changes as seen in the patch notes below.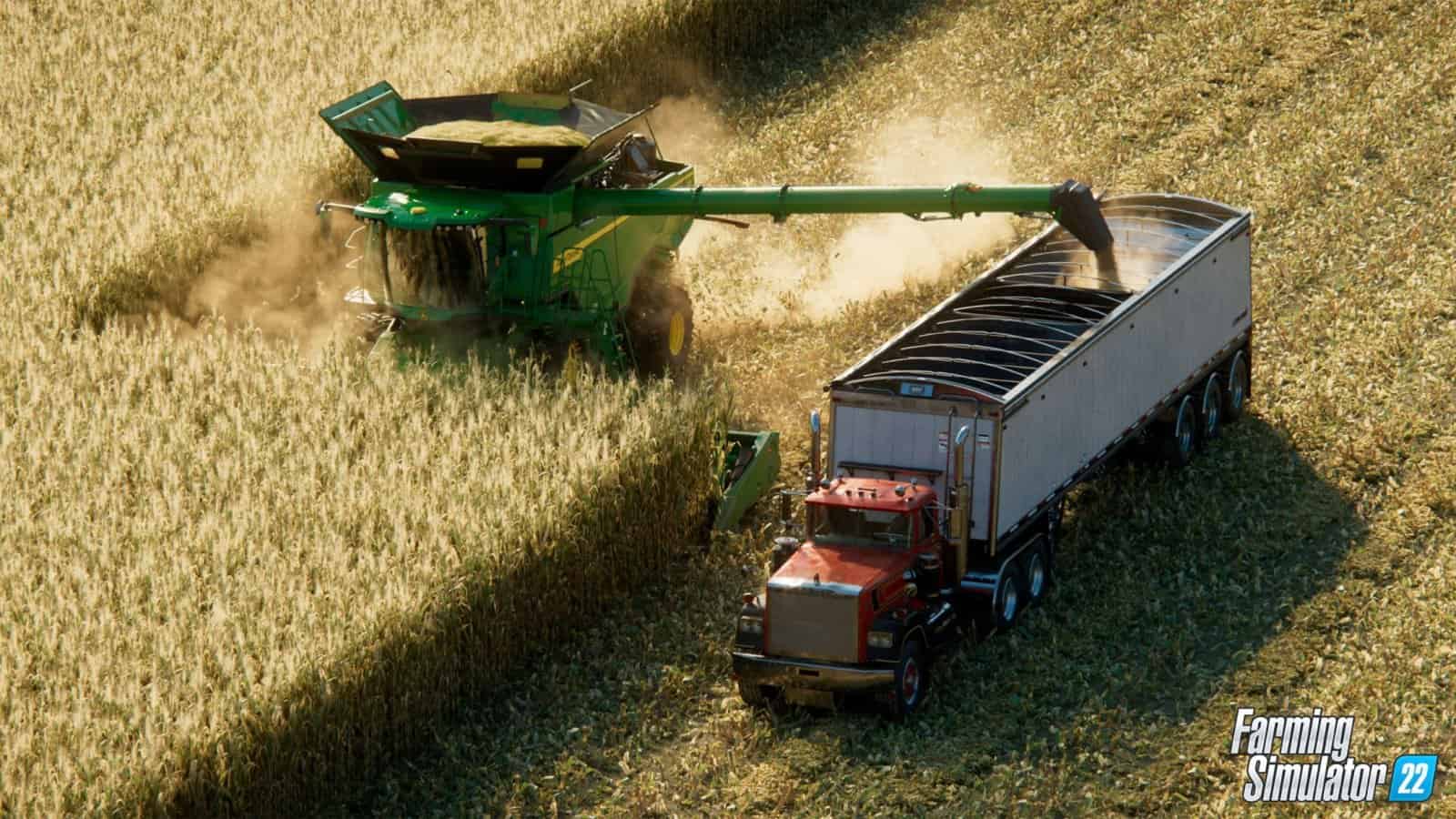 Farming Simulator 22 Update 1.17 Patch Notes
New Additions
new placable sawmill with Wood-Mizer LT15 CLASSIC

mineshaft now also available as placeable on other maps
Bugfixes & Changes
fixed indoor camera of Manitou M504

added new draw bar for Pfanzelt P13 including hydraulic hoses

improved driving behavior of Volvo trucks

improved arm controls of Volvo L200H & Impex Hannibal T50

fixed collisions and weight of Lodgepole Pines

fixed issues with pallets and trailer fill limit setting

fixed automatic arm alignment of Volvo EC380DL

fixed issues with grapples getting stuck and won't close anymore

fixed grabbing small logs with the Pfanzelt PmTrac

fixed winch rope not attached to the roll on Tajfun EGV 65

fixed PTO attaching on the Kotschenreuther K300R

increased reward for deadwood

reduced spray levels to 2 as on the other maps

improved grapple of the L200H, so it won't get stuck in a weird position

wood chip selling stations now accept poplar bales as well

various visual fixes on the vehicles
Farming Simulator 22 is the latest game in the Farming Simulator series and was released on November 22nd, 2021. It is developed and published by Giants Software.
In Farming Simulator 2015, players take on the role of a modern farmer and creatively build their own farm. Operate real machines from John Deere, CLAAS, Case IH, New Holland, Fendt, Massey Ferguson, Valtra and many others in three diverse environments.