Assassin's Creed Mirage, the latest installment in Ubisoft's long-running historical action-adventure series, has been generally well-received for its return to the franchise's roots. However, one visual effect has become a point of contention among players: chromatic aberration. This visual effect is enabled by default in the game, and there is currently no in-game option to disable it. The effect has been criticized for being overly pronounced and distracting, prompting players to take matters into their own hands by modding the game.
Assassin's Creed Mirage uses chromatic aberration to create a rainbow-like halo around objects, similar to the way light bends when it passes through a lens. This effect is intended to enhance the game's sunny and heat-wavy environment. However, some players find it to be a nuisance rather than a benefit, citing eye strain and cluttered visuals as complaints.
The issue has been widely discussed on platforms such as Reddit and Discord, garnering enough attention that Ubisoft has acknowledged the volume of requests for an option to toggle the effect on or off. Players have described the effect as a "blurry mess" with "multi-color fringes," and some have even reported feeling sick after playing the game for an extended period. One fan, a VFX Supervisor in the film industry, pointed out that chromatic aberration is considered a lens defect in cinematography and is something that professionals work to remove from films and TV shows.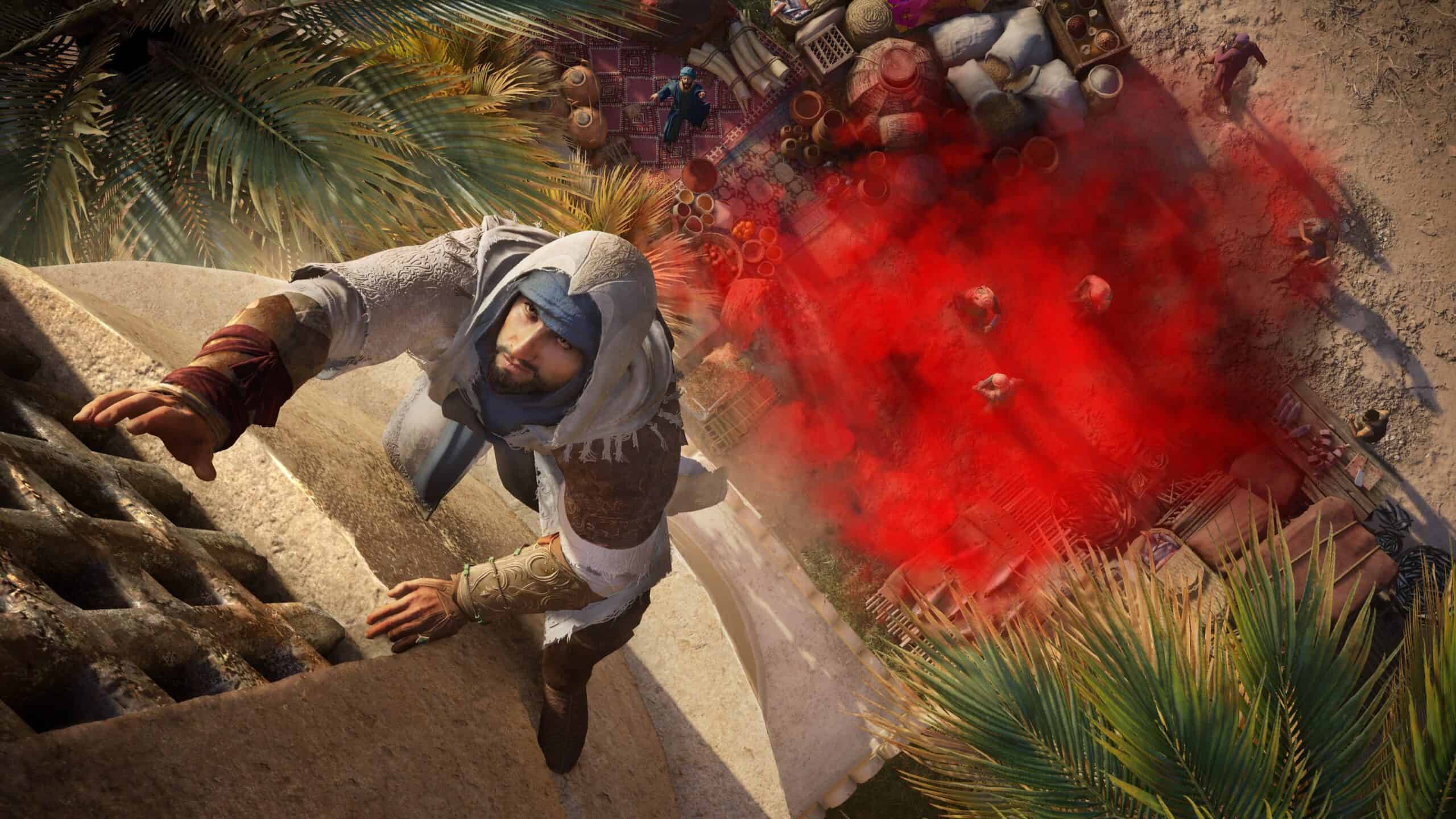 In the absence of an official fix, players have turned to modding as a solution. A mod is available on Nexusmods that allows players to disable the chromatic aberration effect. Additionally, some players have suggested using a Hex Editor program to edit the game's main executable file and disable the effect directly.
Ubisoft has yet to release an official statement regarding the issue, but they are aware of the community's concerns and expected to respond.
Assassin's Creed Mirage was developed by Ubisoft Bordeaux and published by Ubisoft. It is a follow-up to the 2020 game, Assassin's Creed Valhalla, and was released on October 5, 2023, for PlayStation 4, PlayStation 5, Windows, Xbox One, and Xbox Series X/S. It will also be available on iPhone 15 Pro models in early 2024.