Frontier Developments has announced a new expansion for Jurassic World Evolution 2 bringing new Dinosaurs and much more.
This expansion is officially titled Dominion Biosyn and will be available for all major platforms. It adds new prehistoric species, dinosaur variants, and a lot more. However, this is not it. There will be a brand new campaign as well so you can enjoy more of the story-focused events if just regular Park Building and Management is not your cup of tea.
List of All Dinosaurs In Jurassic World Evolution 2 Dominion Biosyn Expansion
Here are all the confirmed new dinosaur species or variants.
Pyroraptor
Pyroraptor is a distant relative of Velociraptor and Deinonychus.
Therizinosaurus
Therizinosaurus is a ferocious, territorial foliage-grazer with feathers covering its intimidating size.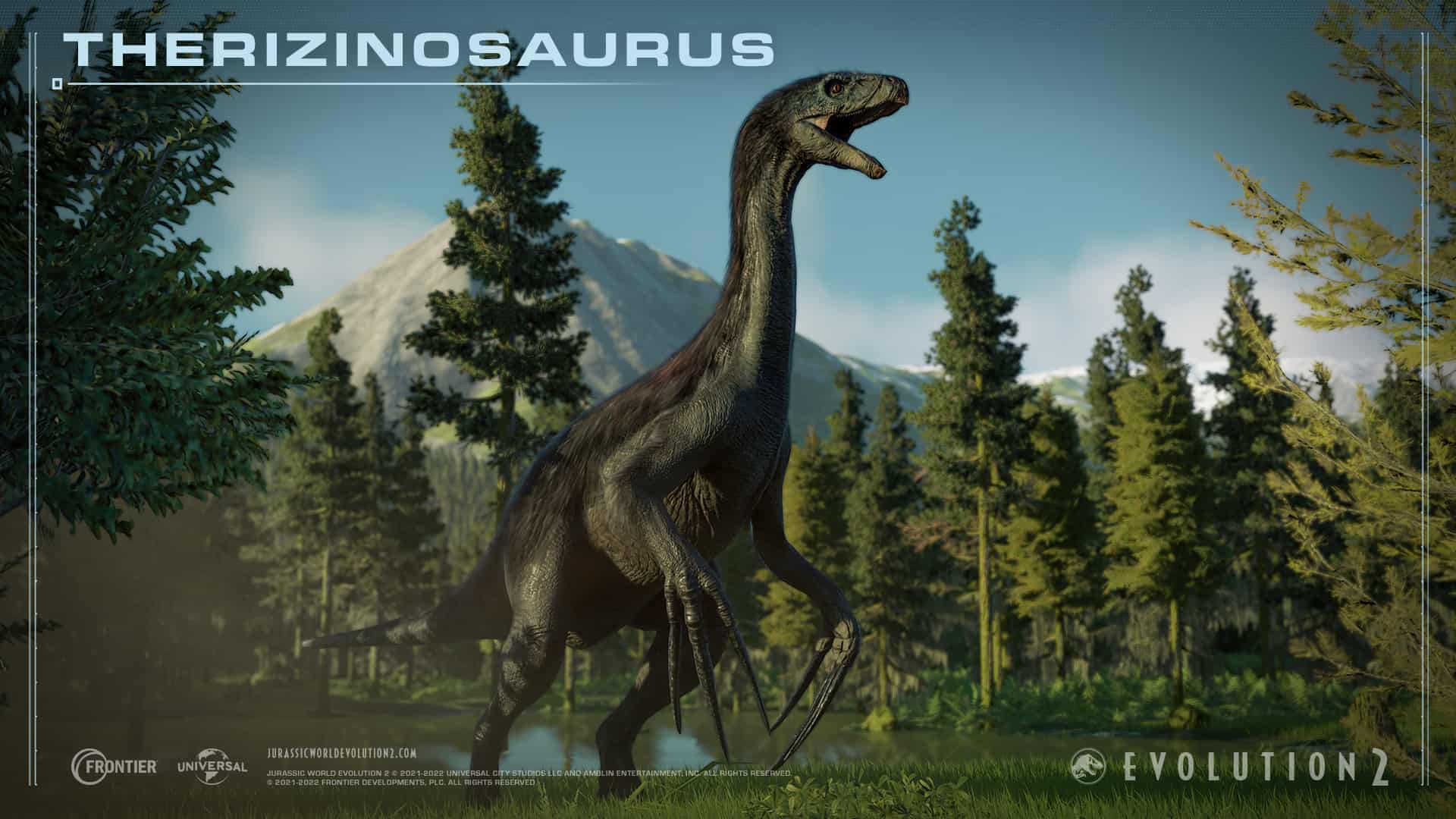 Dimetrodon
Dimetrodon is the oldest prehistoric species included in Jurassic World Evolution 2, having gone extinct several million years before dinosaurs.
Quetzalcoatlus
Quetzalcoatlus is one of the world's largest flying creatures. This enormous Pterosaur has a large wingspan and will require numerous Aviary domes to meet its territorial and environmental demands.
New Dinosaur Variant and Skins
There are 6 new dinosaur skins and 2 brand new Variants based on classic Jurassic World Dominion creatures with Jurassic World Evolution 2: Dominion Biosyn Expansion. This includes a new Giganotosaurus more terrifying than ever with the new 2022 variation and a new Dreadnoughtus 2022 variant.
There are 2 new skins for T. rex, a scarred 2022 version, as well as a feathered version. Lastly,  there is a new 2022 skin for Dilophosaurus and 3 film-based skins for Parasaurolophus.
That's it when it comes to all the new Dinosaur species and their variants in the upcoming Jurassic World Evolution 2 Dominion Biosyn Expansion.