FromSoftware, the acclaimed game development company behind the highly successful Elden Ring, is currently working on an unannounced project. The company has remained tight-lipped about the upcoming game, and no details have been released yet.
The producer of the project, Kenneth Chan, has been with FromSoftware for almost a decade and has previously worked on the development of Armored Core 6: Fires of Rubicon and Elden Ring. Chan is a seasoned producer with extensive experience in managing development schedules, costs, milestones, and scope management. He has also worked on the creative direction of CG trailer movies created by outside studios.
While the company has not provided any details about the upcoming game, fans are already speculating about what it might be. Some have suggested that the company could be working on a sequel to one of its previous titles, while others believe that it could be a completely new IP.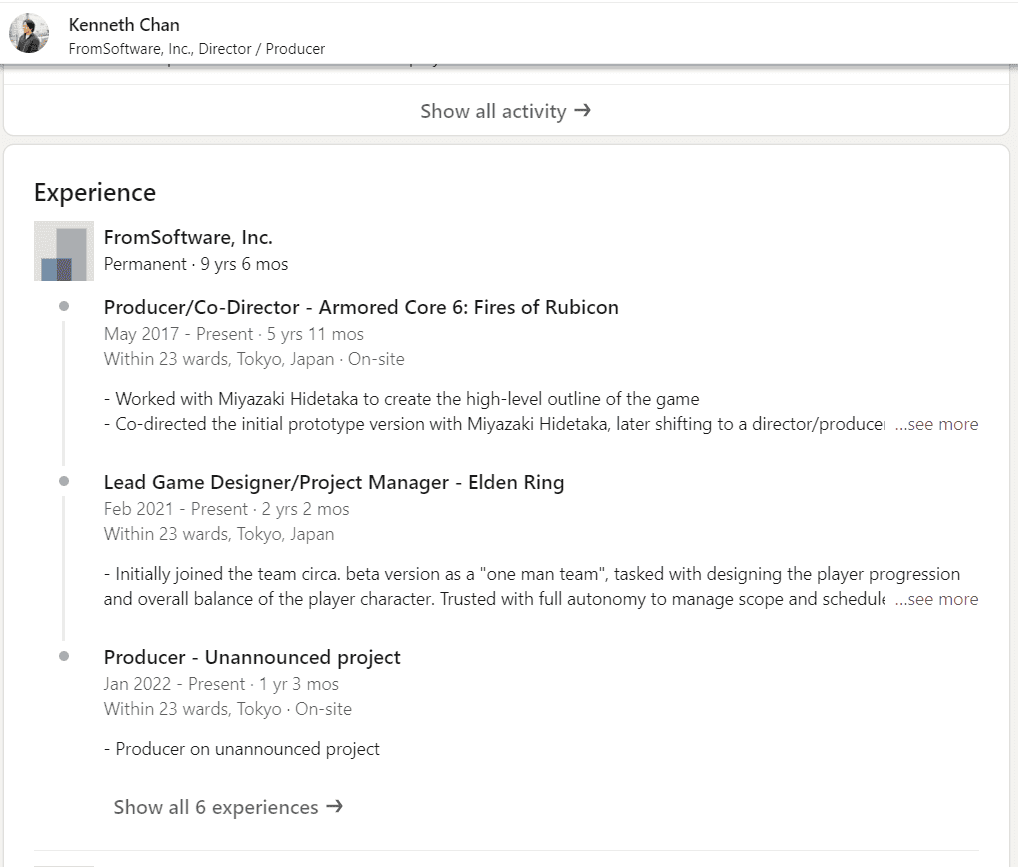 FromSoftware is known for its challenging games that test the skills of even the most experienced players. The company has gained a reputation for creating games that are dark, atmospheric, and deeply immersive. Given its track record, fans are eagerly anticipating the company's next release.
The company's most recent release, Elden Ring, was a massive success, selling over 20 million copies in its first year and winning multiple Game of the Year awards. The game was directed by Hidetaka Miyazaki with worldbuilding provided by George R. R. Martin. Elden Ring was an action role-playing game that took place in an open-world environment. Players controlled a customizable character on a quest to repair the titular Elden Ring and become the new Elden Lord.
As of now, fans will have to wait for official news from FromSoftware to find out what the company has in store for its next project. With the success of Elden Ring, fans are optimistic that the company will deliver another engaging and immersive experience that will challenge and delight players.