Within this walkthrough, we will take players to know everything about the multiplayer and Co-Op in Baldur's Gate 3.
Embarking on an adventure in Baldur's Gate 3 becomes even more exciting when shared with friends in multiplayer co-op sessions. This guide outlines the steps to connect with fellow players, either friends or strangers and the key dynamics of co-op play within the immersive world of Dungeons & Dragons. Whether you're joining existing games or starting your own, understanding the mechanics and etiquette will enhance your experience.
Multiplayer And Co-Op In Baldur's Gate 3:
Getting started with multiplayer sessions is a breeze. Upon launching the game, select the "Multiplayer" option from the main menu. Here, two paths open up:
 Joining A Session:
Browse through the list of open sessions to find a game that piques your interest. Joining someone else's game allows you to be part of their journey. For those connected to the same network, the LAN tab offers a quick way to locate friends' sessions.
 Creating Your Own Game:
To curate your own adventure, click the "Create" button at the bottom of the screen. This action establishes your game and lobby, inviting others to join. Creating your game enables you to design your character from scratch, fostering a unique experience for all players involved.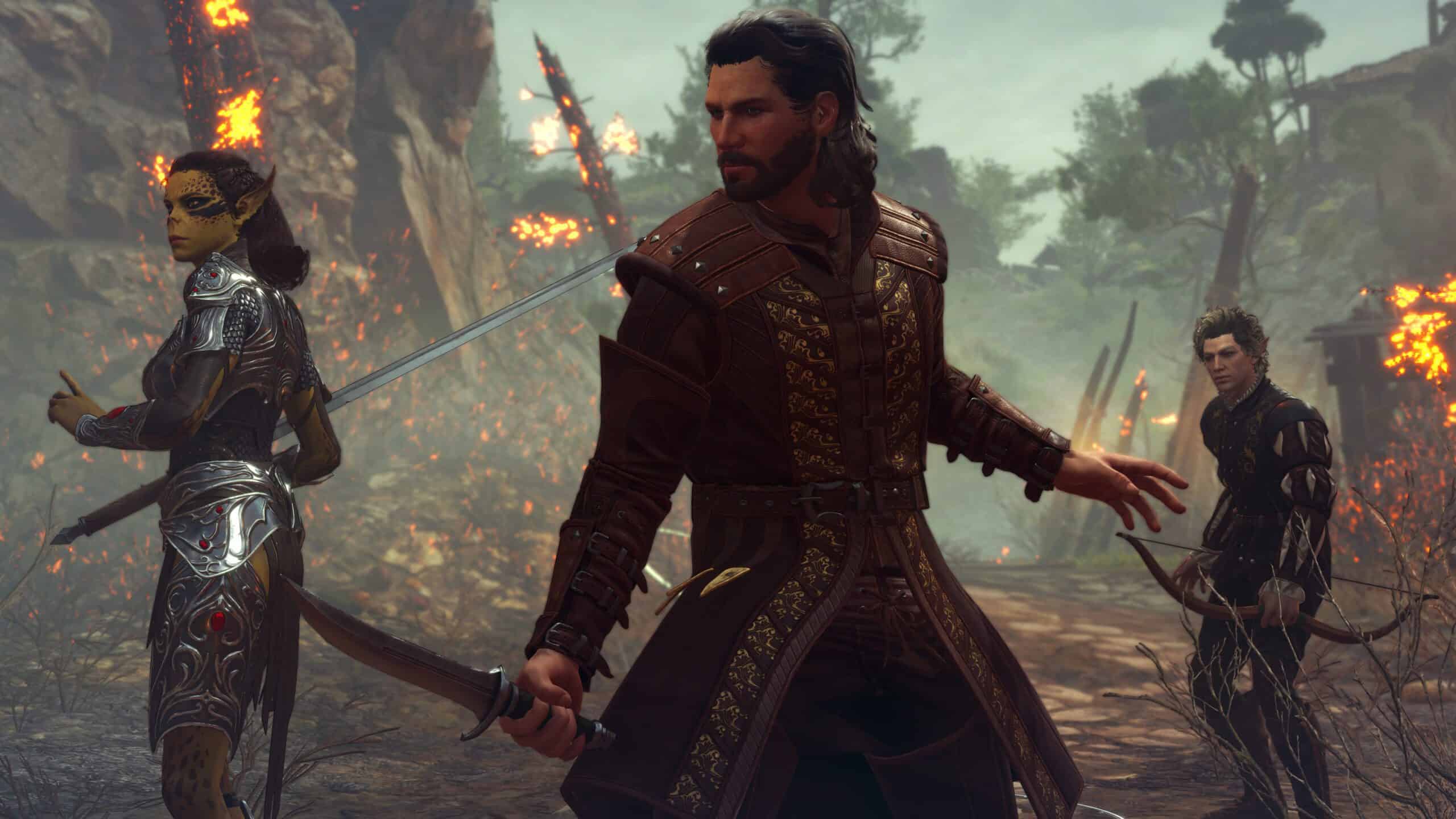 In-Progress Single-Player Games:
In some cases, hosts might permit players to join their single-player games in progress. The host can pause the game, access the "Session" option in the pause menu, and invite friends to the adventure. Players who join an ongoing single-player game assume control of existing party members designated by the host.
 Co-op Dynamics:
Understanding the roles and interactions among players in co-op mode enhances the collaborative experience:
Character Takeover: Joining a single-player game assigns you control over one of the host's existing party members. The host determines who controls each character.
Creating a New Game: Creating a multiplayer game empowers you to fashion your character from the very beginning. Invite friends to play alongside you, each with their distinct characters, sidestepping the need to control the game's regular companions.
Autonomy and Collaboration: Co-op play allows players to pursue individual paths, actions, and objectives. While the freedom to explore independently exists, teamwork and collaboration contribute to mutual survival.
Dialogue Participation: When initiating conversations, the initiating player retains control. However, other players can suggest dialogue choices, offering their insights to shape the narrative.
Absence of PvP: Balder's Gate 3 emphasizes cooperative gameplay, with no official PvP mode. Competitive actions, such as attacking each other, lack incentives in this collaborative world. Cooperation remains the heart of the experience.
 Upcoming Features:
Larian Studios has teased the introduction of split-screen co-op, a feature to further enhance the multiplayer experience. While this feature is anticipated, its release date is yet to be confirmed.
Baldur's Gate 3 thrives as a shared adventure, allowing players to connect and explore together. By following the steps to initiate multiplayer sessions, understanding co-op dynamics, and embracing the spirit of collaboration, you'll be better equipped to embark on a captivating journey through this dynamic fantasy realm. Whether joining the ranks of a friend's party or forging your own path, the co-op experience in Baldur's Gate 3 promises excitement, camaraderie, and the chance to shape a tale like no other.