Activision's latest first-person shooter, Call of Duty: Modern Warfare 3 is now available, and if you're looking for the best settings for greater visibility and competitive performance in the game's multiplayer modes, read ahead.
Call of Duty: Modern Warfare 3 offers a range of different settings on both consoles and PC. Adjusting these settings according to one's own preferences can significantly improve your overall experience and competitive performance in the multiplayer modes.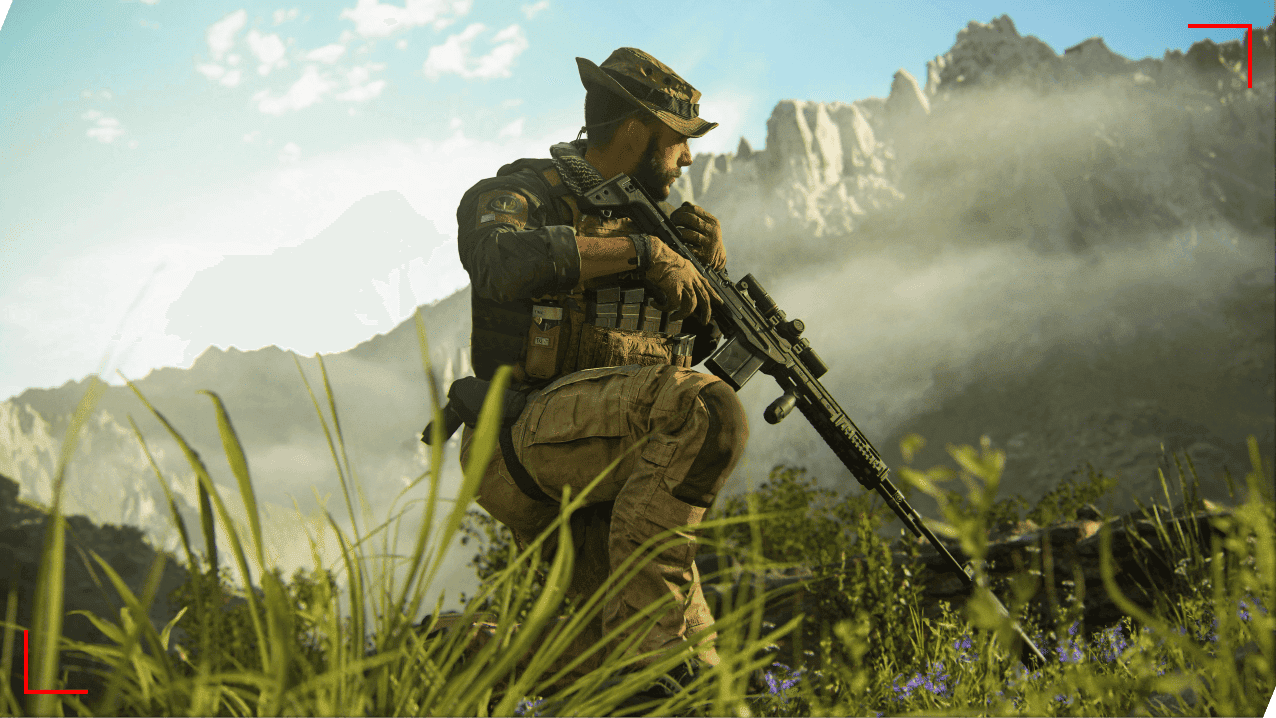 Call of Duty: Modern Warfare 3 Best Settings
The settings below are there to serve as a broad starting point for further tweaking. As a result, you may need to adjust some settings until you find a sweet spot based on your preferences.  Settings that are not mentioned below are kept at default.
CONTROLLER
Bumper Ping: Off
Flip L1/L2 and R1/R2: Off
Controller Vibration: Off
Stick Layout Preset: Default
Controller Vibration: Off
Trigger Effect: Off
AIMING
Horizontal Stick Sensitivity: 6
Vertical Stick Sensitivity: 5
Aim Sensitivity Multiplier: 0.85
Tactical Stance Sensitivity Multiplier: 0.90
Aim Response Curve: Dynamic

Aim Response Curve Slope Scale: 1.00

ADS Sens. Multiplier (Focus): 0.90
Aim Assist Type: Black Ops
Motion Sensor Behavior: On for Gyro/Flick Stick players, Off otherwise
GAMEPLAY
Automatic Tactical Sprint: Automatic Tactical Sprint
Grounded Mantle: On
Automatic Airborne Mantle: Partial
Automatic Ground Mantle: Off
Sprinting Door Bash: On
Ledge Climb Behavior: Movement Based
GRAPHICS
On-demand Texture Streaming: Off
World Motion Blur: Off
Weapon Motion Blur: Off
Film Grain: 0.00
Depth Of Field: Off
FidelityFX CAS: On
FidelityFX CAS Strength: 75
120 Hz Refresh Rate: On (if playing on a 120 Hz display)
Field Of View: 115

ADS Field Of View: Affected
Weapon Field Of View: Wide

1st Person Camera Movement: Least (50%)
Inverted Flashbang: On
Spectator Camera: Game Perspective
AUDIO
Audio Mix: Headphone Bass Boost
INTERFACE
Color Customization

HUD Color Palette: Custom
Color Filter: Filter 2
Color Filter Target: World
World Color Intensity: 100
Interface Color Intensity: 100
Call of Duty: Modern Warfare 3 was released on November 10, 2023, for PlayStation 4, PlayStation 5, Windows, Xbox One, and Xbox Series X/S.