In Hyrule Warrior: Age of Calamity (Nintendo Switch) Training sword is a one-handed weapon useable by Link. In this guide, we will tell you how to get the training sword and information about the weapon's attack damage.
How to Get the Training Sword In Hyrule Warriors: Age of Calamity
Stats of Training Sword (Attack Damage)
| | |
| --- | --- |
| Weapon Type | Attack Damage |
| It is a one-handed Weapon | 18 |
Training sword is used by Soldiers of the Hyrulean army, it is made of wood and has a decent weight. You go back to the early days of training while gripping the sword.
Who Can Use the Training Sword?
Only Link can use this sword.
How to Get the Training Sword
You can only obtain the training sword if an existed saved file of The Legend of Zelda: Breath of the Wild is present in your Nintendo Switch.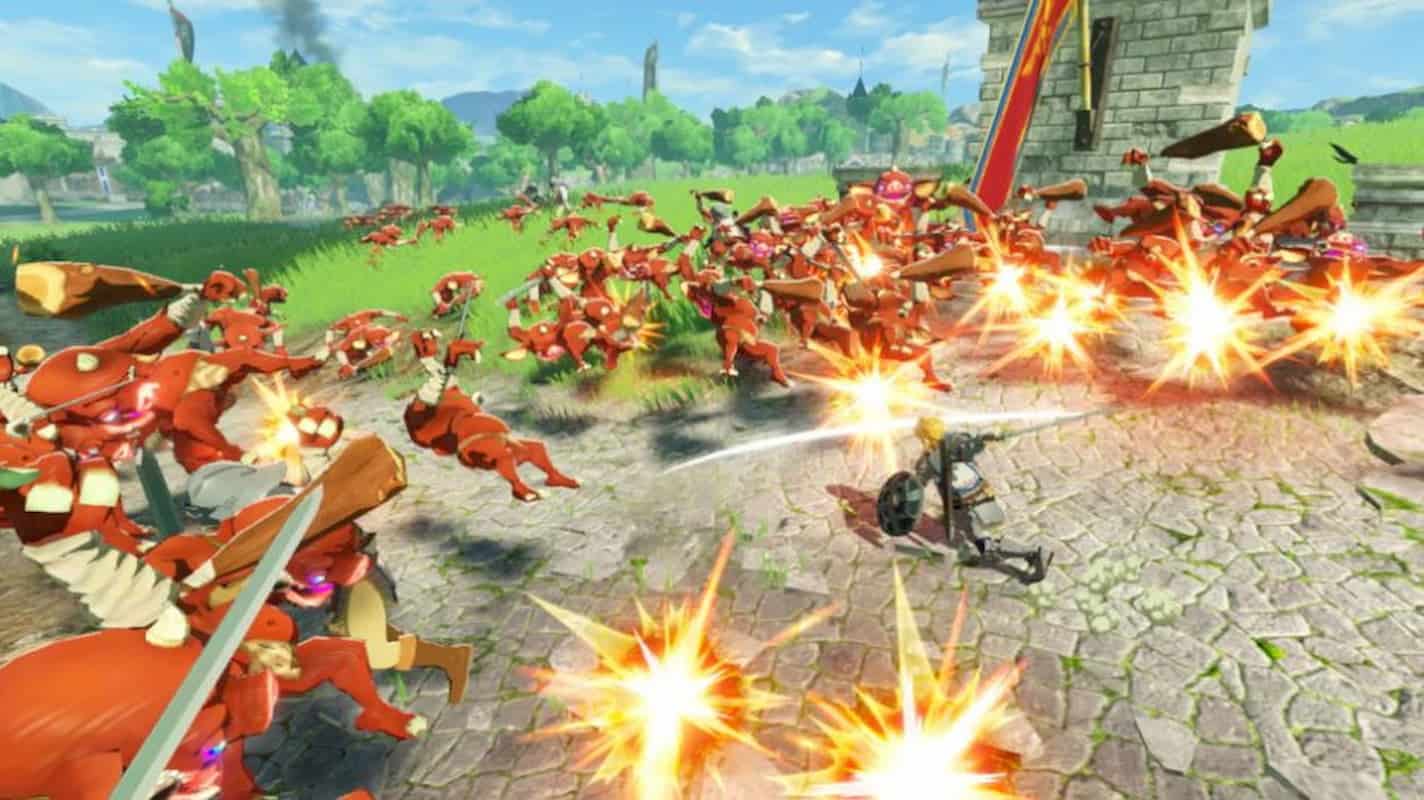 If you have multiple profiles in the Nintendo Switch, you can only use the profile that has the Legend of Zelda: Breath of the Wild to play Hyrule Warriors: Age of Calamity.
When Will You Get the Training Sword?
You will automatically get the training sword after you complete the first quest, "The Battle of Hyrule Field".
You can also get the training sword immediately upon starting by finishing the demo first and then transfer its save file to the full game.
How to Use Training Sword As a Fusing Material:
The training sword is inherently weak but it has a unique chance to Automatically Guard 10% weapon skill. Once you get a stronger weapon, transfer your skills by using the Training Sword as a fusion material.
Just keep in mind that you can only get the Training sword if you have a Breath of Wild saved file, So make the right choice of weapon when using it. 
How to Power up Training Sword and Use As a Weapon
The Training sword is a very nice weapon due to its innate weapon skill. But it is not as powerful as other weapons when it comes to raw attack damage.
It's better to transfer the skills to another strong weapon by fusing, or you can keep it because of its looks and its exclusivity.