In Genshin Impact's In the Mountains quest, the players will have to thaw all the shards out after they investigate the strange ice and unlock the Frostbearing tree. There are a total of two Shards that players have to thaw, and they are located at the Entombed City Outskirts and Starglow Cavern. In this guide, we will tell you the details about the location and how you can thaw them.
Genshin Impact: Thaw All The Shards Out – Entombed City Outskirts
You will find the shard in the northeast of Entombed City Outskirts. The Fastest way to get there is by teleporting to Wyrmest Valley and go to the area where you will see five pillars. You will have to solve a puzzle that revolves around these five pillars. To find the solution you will have to interact with the cube that has the Seelie on the top. After you interact with the cube, the Seelie will fly from pillar to pillar, and then you will have to activate the pillars in the precise order that the being established with its flight by using a Cryo character. If you are standing near the cube, the order will be 1-4-5-2-4-3, and after completing the puzzle you will have to fight with two enemies.
To dispatch the enemies, you should use the small pillar to combat Sheer cold. The pillars will be activated as the fight proceeds and after you dispatch both enemies a hole in the ground will appear. Go inside the hole and then you will have to break the red crystal to take out Scarlet Quartz and to thaw the frozen shard you will have to attack it.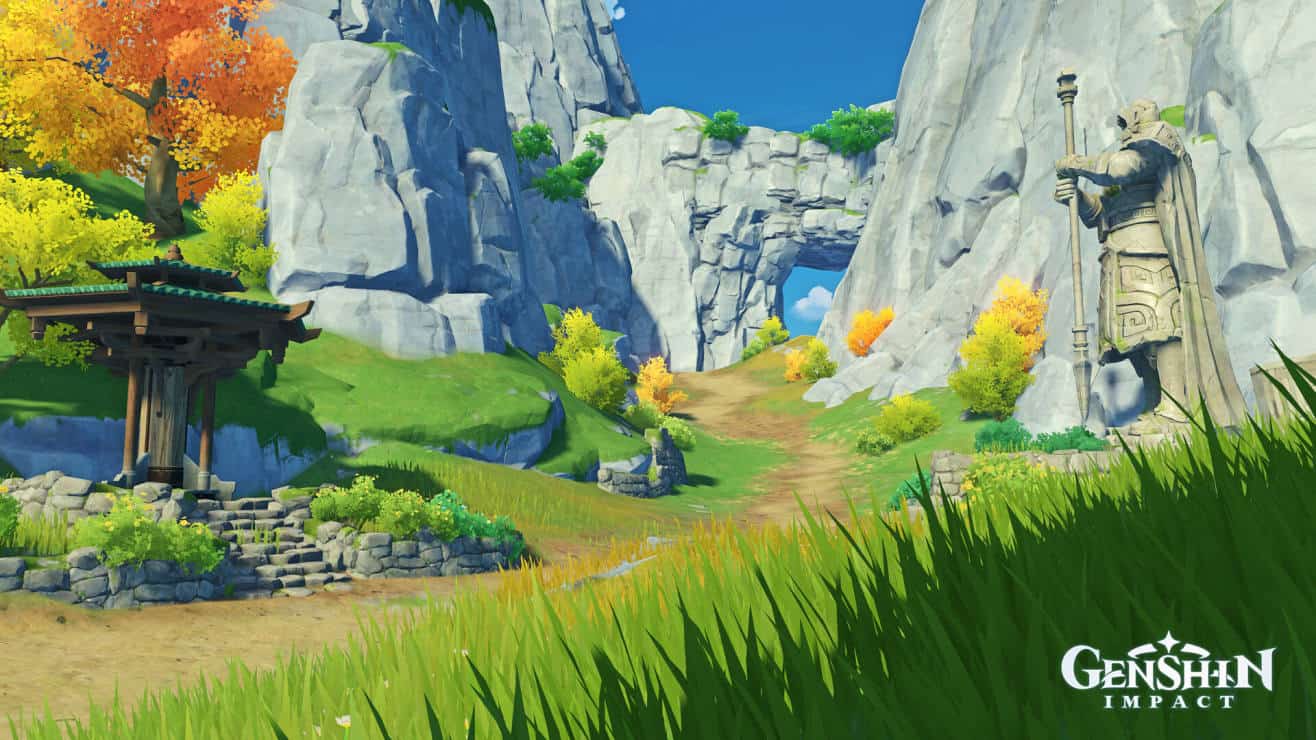 You will find one of the red crystals past a closed gate, and two seelies are required to get access to it. You will find one Seelie floating out in the open, and the other is buried in a pile of snow that is near a dilapidated robot. Then use these both seelies to open the gate and collect the final Scarlet Quartz and thaw the shard.
Genshin Impact: Thaw All the Shards Out- Starglow Cavern
To thaw the shard, teleport to the area and go down the hole that is just behind it. You will have to go to the east of the tunnel and then keep going down until you find the shard. You will not be able to access the shard when you find it because it is surrounded by a forcefield.
To get this forcefield down you will have to complete a nearby time trial and if you want to come on top you will have to use your best character. The trial is quite challenging so you will have to be patient.  After you bring down the forcefield use the Scarlet Quartz to thaw out the shard.