In this guide, we will discuss everything that players have been wanting to know about the Whispering Key in Diablo IV.
Diablo IV has just been released and players have a lot to discover. They have entered into the dark and gothic world of Sanctuary where they have been bombarded with enemies to tackle, skills to master, and skill trees to unlock. Players are destined to build their character classes as strong as they can to overcome every obstacle that comes their way including troublesome boss fights.
Diablo IV is the fourth installment to the Diablo series, therefore new mechanics and features have been inserted that players have yet to get familiar with. One of these features includes the Whispering key, which is used to open the Silent Chests.
Here is everything you need to know about the Whispering Key:
How To Get A Whispering Key In Diablo IV:
Like every other RPG game, players find the chest opening keys by the end of a quest or fighting against a boss. But in Diablo IV, it is quite different to get the Whispering Key. To find this key, you have to go to a town with a Curiosity Vendor. Kyovashad will be the very first town that you will come across, enter the town and meet  Lisbeth, the Purveyor of Curiosities.
Afterward, you will find Vendor's wares and along with that, you will see Whispering Key for 20 Murmuring Obols. This is the only way through which players can get the whispering key.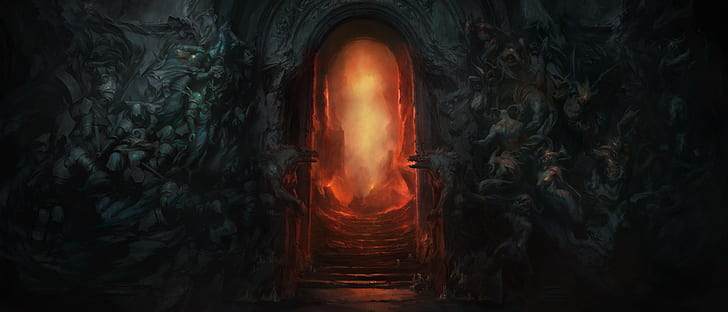 After getting your hands on the Whispering Key, you can now head to open the Silent Chests and receive various rare items, different gears, and other equipment. You might be wondering about how to get the murmuring obols, then worry not but we have got you covered with that too!
How To Get The Murmuring Obols In Diablo IV:
When you fight against the enemies in Diablo IV, you will ultimately gain the Murmuring Obols which can be used to get plenty of items. Only 20 Obols can be used to get each of the Whispering, while the rest can be used to get the following items which include:
All weapons for your class
Cap
Tunic
Gloves
Boots
Pants
That is how players can get the Whispering Keys and open their Silent Chests. The game is currently available on PlayStation 5, Xbox One, PlayStation 4, Xbox Series X and Series S, and PC.