Within this walkthrough, we will be guiding our players with the details of how to build Hexblade in Baldur's Gate 3.
While the official Hexblade Patron may not be available in the game, fear not! In this guide, we'll explore an alternative approach to creating a melee-focused Warlock that captures the essence of the Hexblade's power and versatility. Let's dive in and create our very own Baldur's Gate 3 Hexblade-inspired character.
Build Hexblade In Baldur's Gate 3:
To effectively emulate the Hexblade's combat capabilities, select a race that complements your melee prowess. Tieflings, Half-Elves, and Drow make excellent choices, granting Charisma bonuses and additional useful abilities. After that opt for a background that enhances your combat abilities and backstory. The "Haunted One" background could reflect the Hexblade's mysterious connection to a powerful entity, while the "Knight" background highlights your character's affinity for melee combat.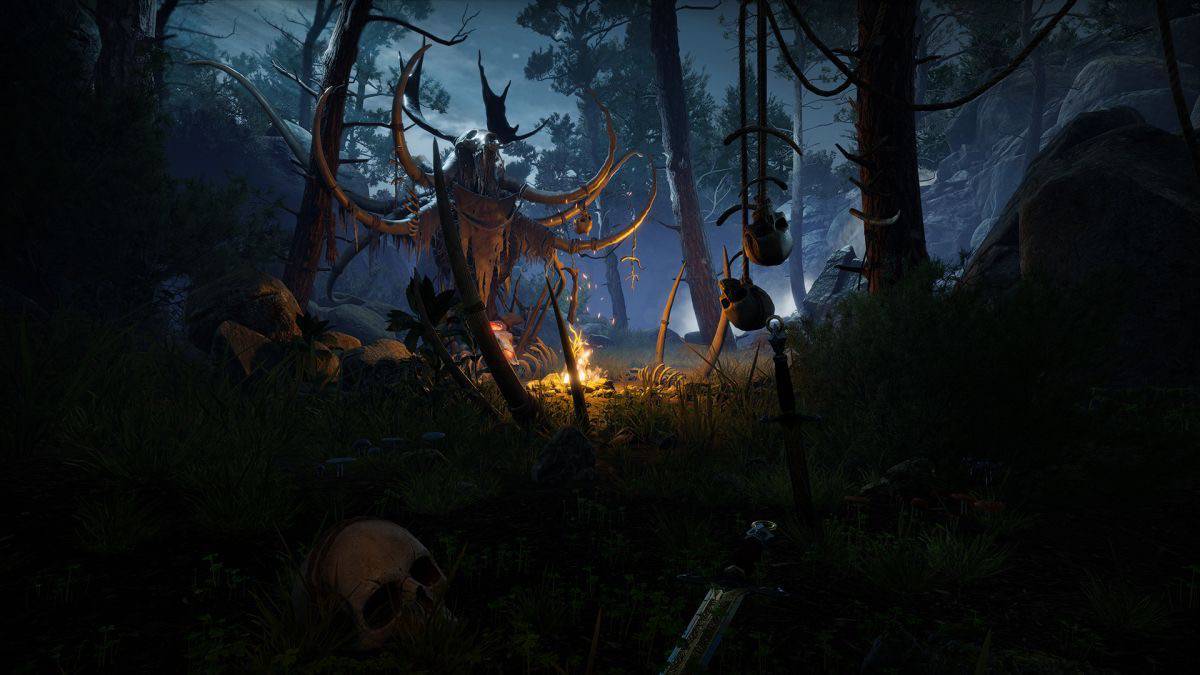 Selecting Your Patron: Although the official Hexblade Patron is unavailable, you can choose from existing Warlock Patrons in Baldur's Gate 3. The "Fiend" or "Great Old One" Patrons might be appealing options, reflecting dark powers or eldritch entities that empower your character
Pact of the Blade: Choose the "Pact of the Blade" feature to simulate the Hexblade's affinity for melee combat. This allows you to summon and bond with a weapon, using your Charisma for attack and damage rolls.
Eldritch Smite: Select this invocation to unleash powerful smites using your Warlock spell slots, delivering extra damage and potentially incapacitating your foes
Thirsting Blade: Gain extra attack(s) to increase your damage output in melee engagements
Improved Pact Weapon: Enhance your pact weapon with improved versatility and utility.
Spells:
Hex: This spell simulates the Hexblade's curse, allowing you to deal extra damage to a target and potentially hinder its abilities
Armor of Agathys: Reflect the Hexblade's durability with this spell, damaging enemies that strike you in melee combat
Mirror Image: Mimic the Hexblade's evasive abilities by creating illusory duplicates that confuse attackers.
Attributes:
 Charisma: Maximize your Charisma score to boost your spellcasting abilities, weapon attacks, and various Warlock features
Constitution: Enhance your survivability and hit points to ensure you can withstand close-quarters combat
Equipment:
Prioritize weapons that suit your character concept, such as a longsword or rapier, and armor that provides both protection and mobility.
Engage enemies in close combat, utilizing your Pact Weapon and spells to deal significant damage. Curse key targets with Hex for extra damage and apply crowd control spells strategically. Utilize Eldritch Smite to deliver powerful smites when dealing with tougher foes. Mix offensive and defensive spells to adapt to different situations on the battlefield.
Though the official Hexblade Patron might not be available in Baldur's Gate 3, you can create a compelling and effective melee Warlock by customizing your character's abilities, spells, and invocations. Embrace the darkness, harness your Charisma, and channel your inner Hexblade to become a formidable force on the battlefields of Baldur's Gate. Remember, it's not about the subclass you use, but how you shape your character's narrative and playstyle that truly matters.