Ubisoft Plus might be finally launched on Xbox Store as the Ubisoft games are now starting to show up with a free tag on the Xbox Store.
As first discovered by a Twitter user, there are some Ubisoft games like Watch Dogs Legion that are showing the free tag on the Xbox Store. It appears to have been added recently. This can be seen on the deals tracking website as well. We have verified this information ourselves and can see the same tag on the Xbox Store.
You can see this tag on Watch Dogs Legion in the screenshot below.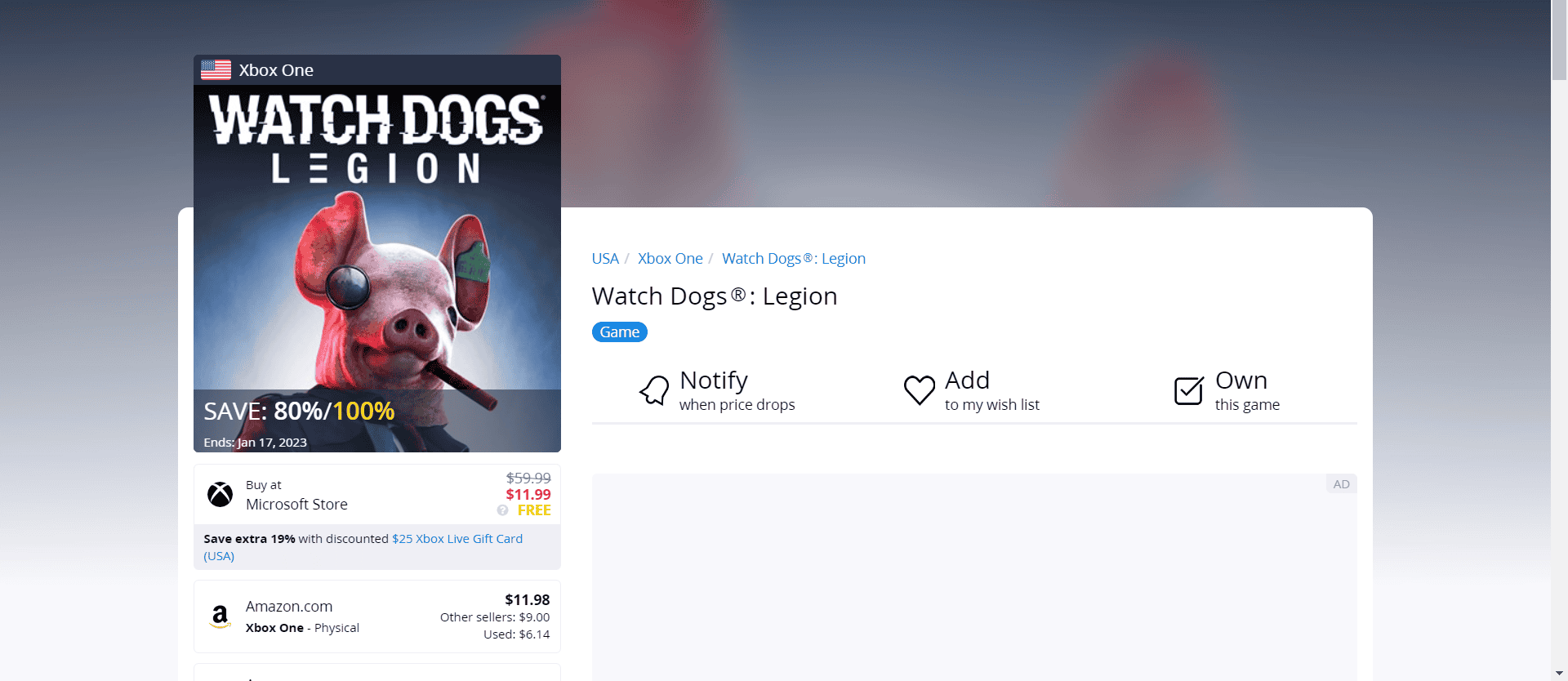 This is not the first time there was some hope regarding the Ubisoft Plus subscription coming to Xbox Store. There is already an official announcement in this regard, but there hasn't been any release date for this from Ubisoft.
Since the subscription service was first announced as coming to the Xbox Store in January 2022, there has been a lot of time in that announcement so a release now is not unlikely.
There is some speculation that this service might be offered as part of the Xbox Game Pass Ultimate bundle, but there is a good chance that it won't be possible. While Microsoft did bring EA Play as part of the Xbox Game Pass Ultimate subscription, there is a big price difference between EA Play and Ubisoft Plus, with one being offered for as low as $5 per month and $30 per year to $15 per month.
Microsoft has also announced a new Developer_Direct for later this month while there are reports of a showcase that might provide an update on the Xbox Game Pass subscription for later this month. Some of the games that have been rumored recently include Shadow Warrior 3, while there were also reports of The Diofield Chronicle coming to Xbox Game Pass.