CD Projekt Red has confirmed that their upcoming remake of The Witcher will be a story-driven, single-player open-world RPG.
While they had revealed the game earlier, they hadn't confirmed if it will carry the same open-world structure as The Witcher 3, or stick with the old-school design featured in the original release.
When discussing their financial results in a presentation, the studio basically confirmed this speculation that they are planning to go with an open-world design for The Witcher Remake.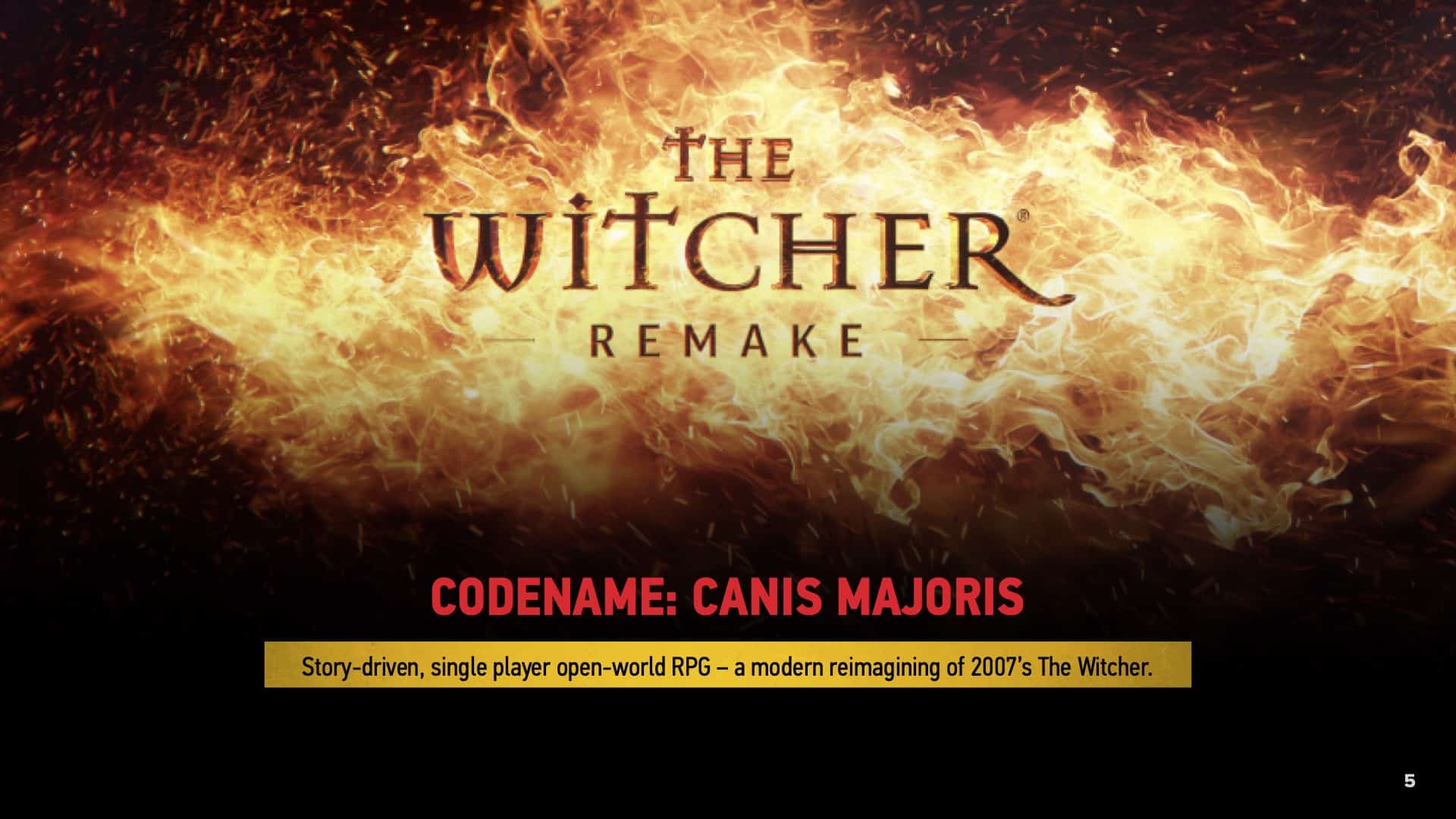 They are basically selling it as a modern reimagining of the original game so this is essentially a new game at this point. While the original Witcher was a buggy release at launch, the developers continued to work on it, releasing an enhanced edition later after launch.
The enhanced edition of The Witcher did manage to solve some of its problems but it was still a far cry from the sequel unless the player had the patience to stick through some antiqued game design.
Those who were introduced to the franchise with The Witcher 2 and its sequel might finally have a chance to enjoy the original release with the announcement of the remake. It has a codename of Canis Majoris inside CD Projekt Red as the project is still in development.
CD Projekt Red is also switching to Unreal Engine 5 with their newer games that also include a new Witcher Saga from them. The remake is also going to use Unreal Engine 5 which should help with a faster development time. Although they are going to stick with RED Engine with the upcoming The Witcher 3 next-gen update that is due out in December.