Sony has apparently discontinued the production of certain PS4 and PS4 Pro models in Japan. These SKUs are no longer in stock as a result.
While the PlayStation 4 is continuing to do well despite the launch of the PS5, certain special SKUs that launched for it in the past few years have been disconnected by Sony. This was posted by a retailer in Japan while apologizing to customers due to a lack of stock for the PlayStation 4.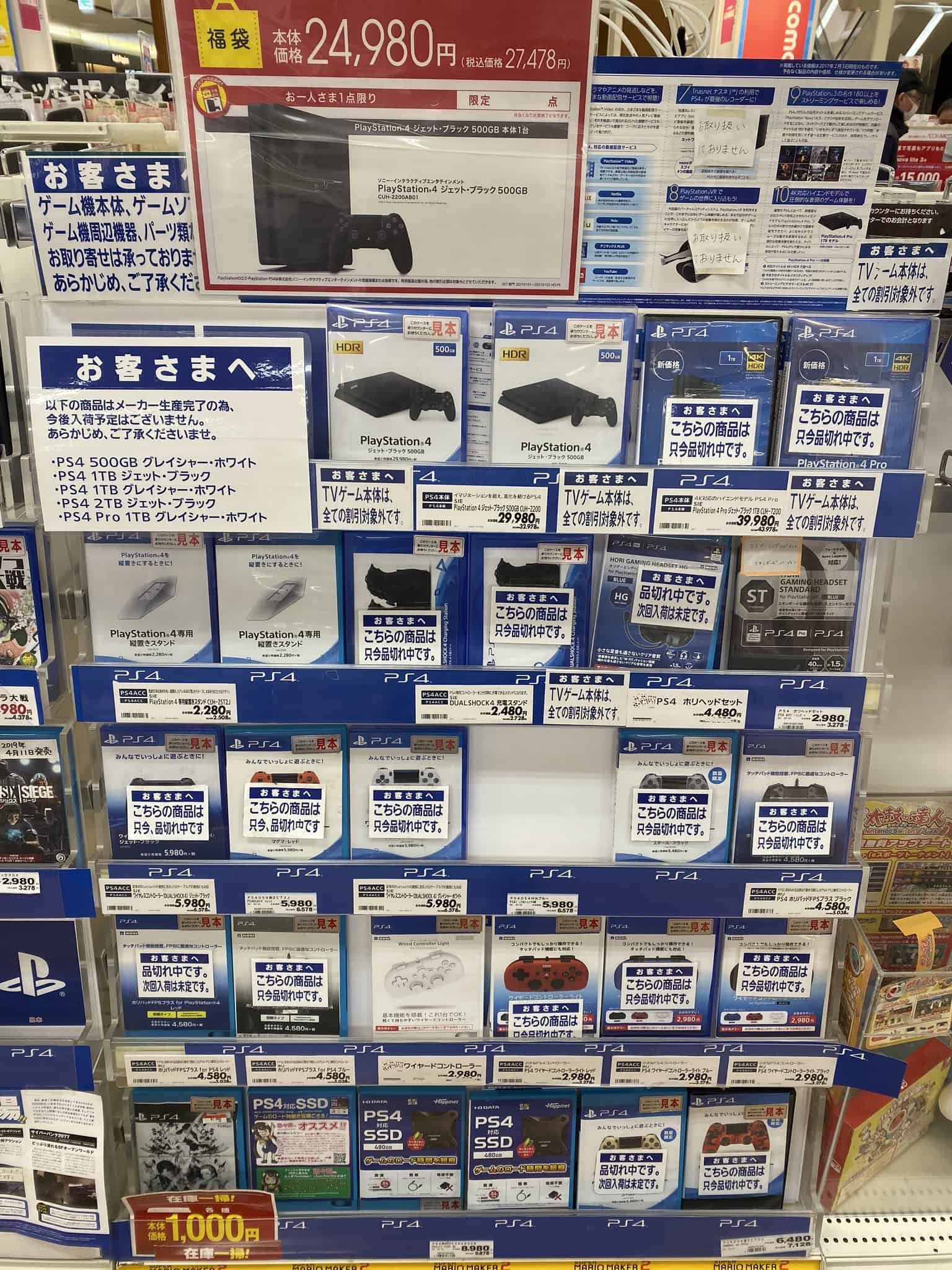 The notice above reads: "Dear customers: due to the manufacturer ending production, the following products will not be restocked."
The following PlayStation 4 SKUs are mentioned as discontinued.
PlayStation 4 500GB Glacier White
PlayStation 4 1TB Jet Black
PlayStation 4 1TB Glacier White
PlayStation 4 2TB Jet Black
PlayStation 4 Pro 1TB Glacier White
It appears that the regular 500 Jet Black PS4 and 1 TB PS4 Pro are still being produced in Japan, but these units that are listed above are no longer available in stock.