Cyberpunk 2077 has been rumored to be heading to Xbox Game Pass as a listing on the Microsoft Store appears to showcase it with XGP Ultimate.
The game launched more than 2 years ago so it is a prime candidate to come to an Xbox Game Pass subscription. CD Projekt Red is also no stranger to bringing their games to the Game Pass subscription as they have done it in the past with The Witcher 3.
If you don't keep up with all the new Game Pass additions, the game was available on the service from 2021 and onwards and was removed in March 2021. It remained on the service for a while so if you had a subscription then, you could have quickly finished it before it was removed.
Cyberpunk 2077 has never been on Xbox Game Pass and while it has been rumored in the past, the game might eventually hit the service soon. Microsoft is trying to make 2023 the best year for Game Pass subscribers with many big releases including Starfield. Cyberpunk 2077 could be another major launch on the Xbox Game Pass subscription that could bring new subscribers to the service.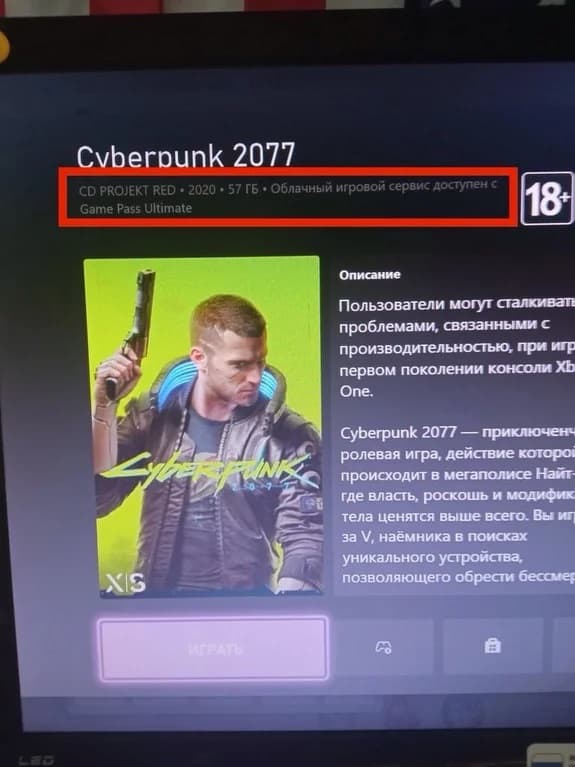 As spotted on the Xbox Store, the game is being listed along with the Xbox Game Pass Ultimate logo. This could suggest that Microsoft might be planning to add it to the subscription soon. They haven't disclosed the full lineup of games that will be coming to the subscription service later this month.
There have been some rumors regarding the upcoming games for Xbox Game Pass, while Ubisoft Plus is also rumored, and we might add Cyberpunk 2077 to the pile as well. It could be a mistake or error on the Xbox Store, but we will have to take this rumor with a grain of salt and hopefully wait for an official confirmation soon.