Bandai Namco Entertainment America Inc. has announced the release of the third downloadable content (DLC) pack for the popular farming simulation game, DORAEMON STORY OF SEASONS: FRIENDS OF THE GREAT KINGDOM. The DLC pack, titled "Together with Animals", is now available for purchase, and it is included in the game's Season Pass and Deluxe Edition. The full game can be played on PlayStation®5, PC via STEAM® and Nintendo Switch™.
In the "Together with Animals" DLC, players join the protagonist, Noby, and his friends on a journey to the planet of Illuma, where they use a secret gadget called the Tracer Badge to reunite a lost baby chick with her mother. This new DLC also unlocks the Animals Series outfit set and the Easter Series furniture set. Additionally, four new items, including the Noby Balloon and the Doraemon Balloon, are now available via a free update.
DORAEMON STORY OF SEASONS: FRIENDS OF THE GREAT KINGDOM features a single-player mode as well as offline "couch" co-op multiplayer, allowing players to team up with a friend to build farms and enjoy activities such as harvesting crops, tending to animals, or going fishing. The game also has an online component, where players can view other players' farms and read their in-game message bottles. With over 80 Doraemon's Secret Gadgets, such as the "Hopter" and the "Adapting Ray," the game delivers unique gameplay.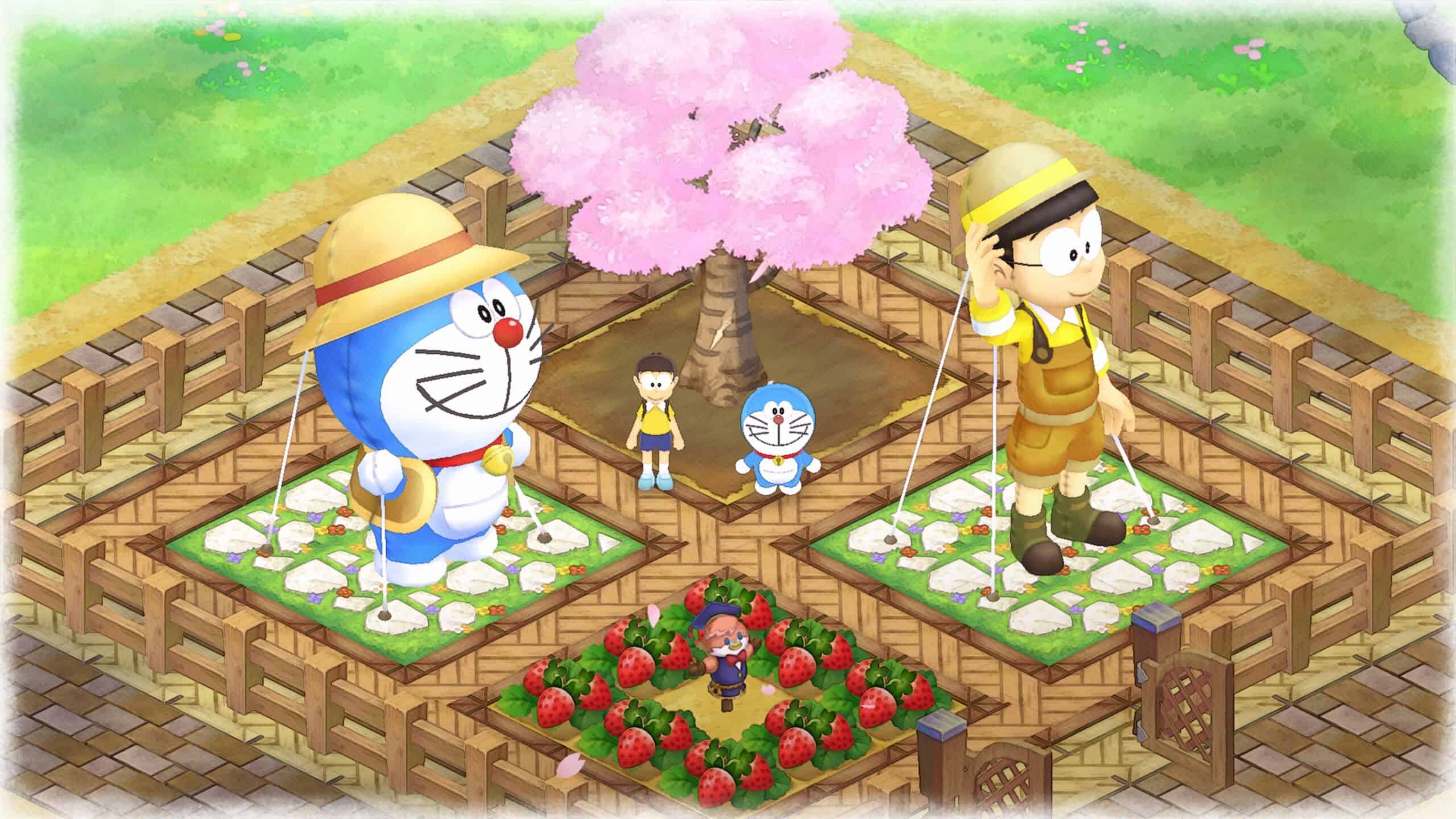 The game brings back the beloved character, Doraemon, with an original heartwarming story. Players guide Noby, Doraemon, and their friends as they set up their farm on the remote planet Illuma, experiencing casual farm simulation gameplay set against a picturesque landscape with realistic natural elements such as wind, light, and seasons.
Players looking to purchase the "Together with Animals" DLC or the Season Pass can visit the Bandai Namco Entertainment America Inc. website for more information. The website also provides additional details about the game, its features, and its availability on different platforms.