The seventh week of Season 6 of Fortnite is here, and with it comes a new set of quests for players to complete. Several challenges of the seventh week are extremely difficult, and one of these challenges allows players to mark every single weapon rarity type on the map.
Season 6 of Epic Games' famous free-to-play battle royale game is now in its second half. Several updates have been brought to Fortnite meta, including the inclusion of chickens, wolves, and even dinosaurs in the current "Primal" themed season. A weapon crafting system, new vehicle modification pieces, and overt changes have also been introduced in Season 6 that have split the fanbase.
How to Mark Weapons In Fortnite
Players must complete the quest by marking all seven different weapon rarity types in Fortnite: Common (grey), Uncommon (green), Rare (blue), Epic (purple), Legendary (orange), Mythic (gold), and Exotic (orange)(light blue). Marking is a feature that is normally reserved for group play and is used to inform teammates where items, threats, or anything else of importance can be found.
Players can search for each of the weapon rarities on the map organically, but they can also complete the quests in a couple of matches with the other method. Essentially, finding one of the Season 6 NPC who upgrades weapons is the most straightforward way. Players can simply find and mark an uncommon weapon, upgrade it, and repeat the process if they have enough gold.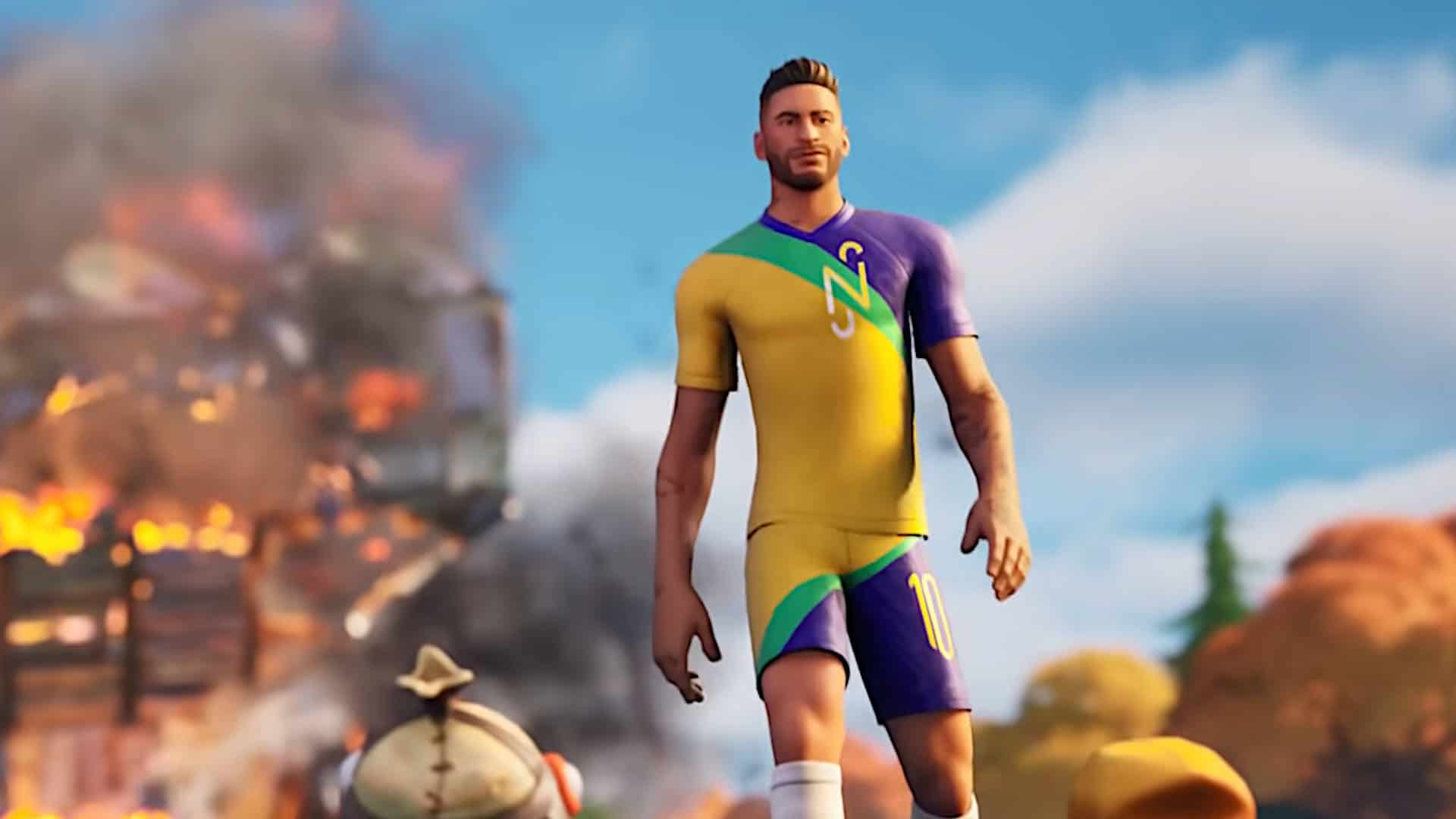 While all of the characters in the included map can upgrade their weapons, but to achieve higher rarities, players will have to craft their weapons. Luckily, in addition to weapon upgrades, Sparkplug, NPC 17, offers mechanical components. With Sparkplug's support, players can easily mark five of the seven total rarities in the gas station south of Catty Corner. On the other hand, having a Mythic and Exotic marked may prove to be more difficult.
How to Mark Mythic and Exotic Weapons?
On the entire Fortnite island, there is currently only one Mythic weapon, and it isn't easy to come by. Glyph Master Raz, the (currently) final boss of The Spire, the mysterious structure at the center of the map, must be defeated. Players will have to stock up on shields, medkits, and ammo if they hope to take him down and mark the Mythic Raz's Explosive Bow, as he is the strongest NPC enemy so far this season.
Grabbing an Exotic weapon would cost players more Gold Bars rather than health and ammunition. Players can purchase a few different Exotics without causing conflict across the map, which will make this move a little easier. The Unstable Bow, sold by Rebirth Raven, is one of the most recent Exotic additions to Fortnite. The Unstable Bow, which costs 500 Gold Bars, alternates between four completely upgraded Bow styles after each shot. The quest should be completed once the Exotic is removed from the player's inventory and the weapon is marked.