Kazuha is the new character included in Genshin Impact 1.6 update, and he's an Inazuma native who wields the Anemo Sword. If you have the right builds, his role in the party will most likely be as a sub-DPS who can dole out loads of damage in short bursts. 
We have known about the abilities of Kazuha for a while, but his Katsuseki Haku constellation is more intriguing. After using his elemental skill or elemental burst attacks, it grants Kazuha an Anemo Infusion for five seconds, as well as increasing his normal charged and both plunging attacks by 0.2% for every point in elemental mastery.  You will essentially cause elemental reactions frequently, and as you invest points in elemental mastery, your damage will ramp up, so he will soon become a powerhouse. 
In this guide, we have made a complete list of Kazuha's abilities and how to get the greatest Kazuha builds in Genshin Impact.
Genshin Impact Best Kazuha Builds
Kazuha is the poster child for a highly powerful combo of weapons and artifacts, with substantial enhancements coming for elemental reactions and elemental mastery in 1.6. It's best to consider Kazuha's signature weapon, the Freedom-Sworn when using the Ketsueki Haku Constellation. It has elemental mastery as a secondary, increases damage by 10%, and awards a Sigil of Rebellion when elemental reactions are triggered. When you have two Sigils, you can use them to give everyone in your party buff that improves, normal, charged, and plunging attack damage by 10% and increases attack by 20%.
Aside from that, the Iron Sting is one of Kazuha's best free weapons, as it provides additional elemental mastery as a second stat. Skyward Blade is useful for energy recharge in five-star weapons, and the Alley Flash scales elemental mastery in four-star weapons. Sacrificial Sword or Festering Desire are also viable options. The Viridescent Venerer four-set is the best artifact for this build because it increases swirl damage by 60% and reduces the opponent's elemental resistance to the element infused in the swirl by 40% over ten seconds.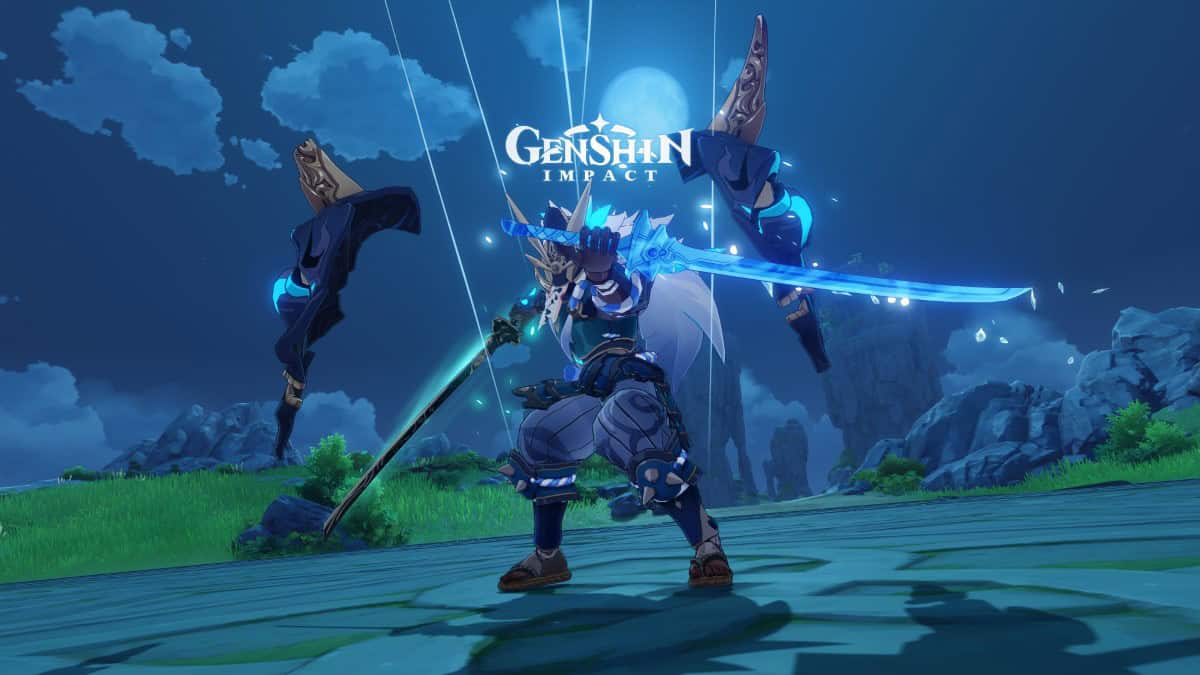 You can also use the Viridescent Venerer two-set with either the Wanderer's Troupe two-set or the Noblesse Oblige two-set to gain an extra 80-points in elemental mastery or a 20% buff to elemental burst damage. Focus on increasing your elemental mastery where you can for particular goods, however, he won't cause much damage outside of elemental reactions.
The black weapon is the best weapon to use if you want to make Kazuha a DPS character. When a normal or charged attack connects with a critical hit, it boosts the damage dealt by normal and charged attacks by 30% while also regenerating health equal to 80% of his attack stat. Although the effect only occurs every five seconds, it allows him to stay in the fight for longer. The Harbinger of Dawn is a good choice for a DPS Kazuha because it raises hit crit rates by 14% when his HP is over 90%.
The artifacts are a mix of the aforementioned Viridescent Venerer two-set, which gives Kazuha a 15% Anemo damage bonus, and the Gladiator's Finale two-set, which gives Kazuha an extra 18% attack. Concentrate on equipping thing that improves hin anemo damage bonus and crit damage, while an item that enhances his attack percentage and HP is always desirable.
These are the two finest builds of Kazuha in Genshin Impact 1.6.