Genshin Impact has another event with a lot of rewards in it. In this guide, we will tell you how to go through the Gliding challenge.
How To Complete Genshin Impact Gliding Challange
A mini-quest notification will pop up on your Hud saying that you can start the Genshin Impact's Gliding Challenge. Go and visit Hughes to start the Gliding challenge, you will find him near Luhua Pool ( you can mark his location on the map from your quest panel).
In the Gliding challenge, you have to fly through the rings all the way to the end of the course. But there are certain things you want to keep in your mind.
First thing is that there are little Anemo Particles (light green orbs) if you collect these orbs, you will be able to store two "sprints". By clicking left on your mouse, your character will get a short burst of speed, and it will be helpful in reaching the next ring.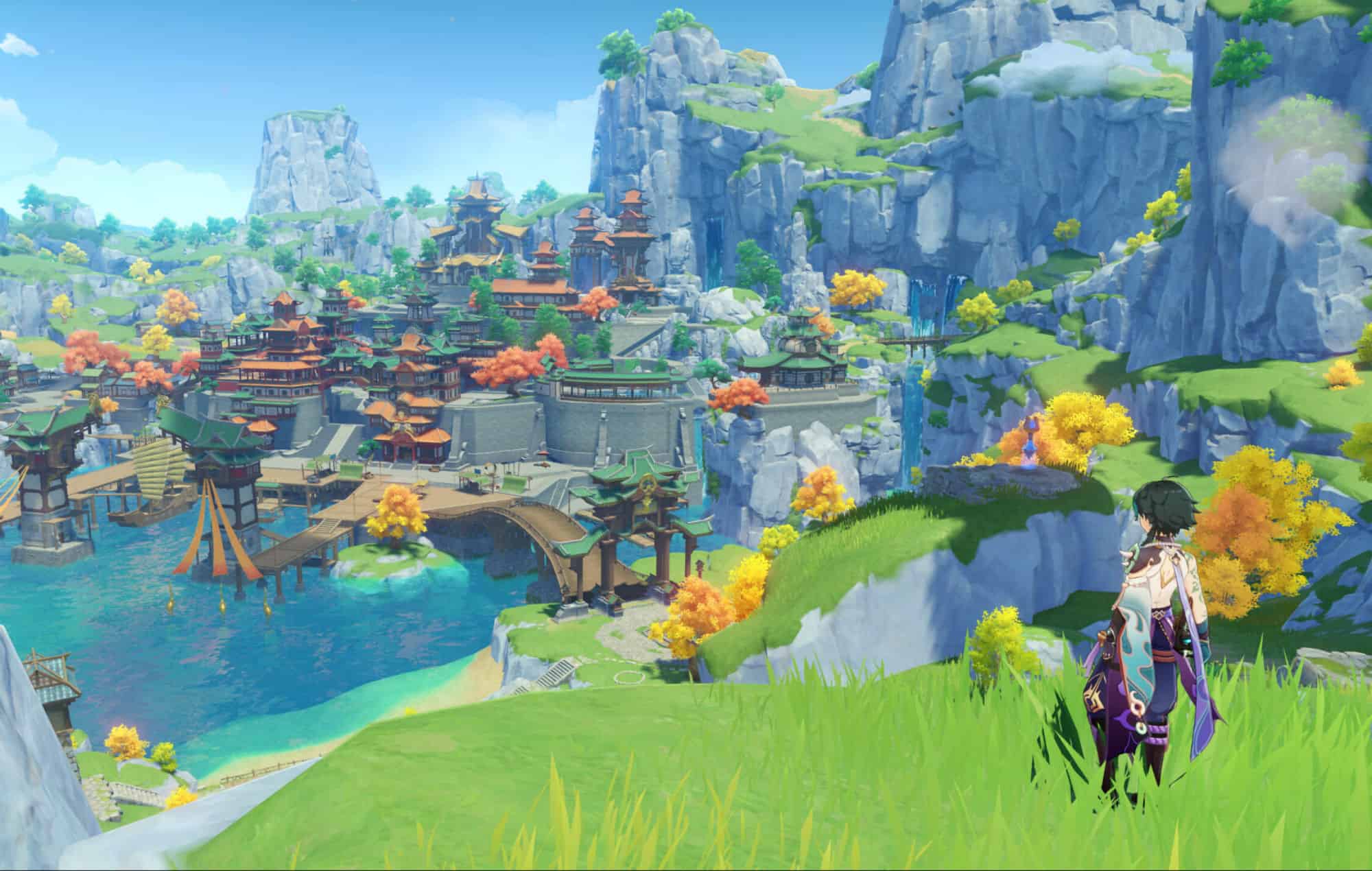 Secondly, there are insignias (little gold coins) that are floating in mid-air. If you will collect all the insignias you will reach the highest possible score. Sometimes you will be high in the sky, and the insignias will further down below. So just press the spacebar to drop down and then press the spacebar again to float and then pick up the insignia and glide to the next ring.
After you complete the gliding challenge, you can go to the Gliding Challenge panel from Genshin Impact's event Screen and see the course you complete, your score, and the possible rewards.
For" Birds in the Breeze" you can get the following rewards:
Bronze (10,000 points) – 60 primogems.

Silver (20,000 points) – 30,000 mora and two guides to Freedom ( talent leveling material)

Gold (30,000 points) – 30,000 mora and three Hero's Wit (character leveling material).
The gliding Challenge has a total of seven courses in it, but right now there is only one available. The other courses will available in due time. The Gliding challenge will be available from 4 December to 14 December, so you can try it daily to complete the runs and get the rewards.