Leechmonger might be one of the simpler bosses in Demon's Souls if you know how to approach the fight. He is extremely weak to fire, thus anything with fire damage will rapidly melt him.
Four different attacks come from Leechmonger but you can avoid them easily. The first attack is easily avoided since it is a sluggish double sweep back and forth. To avoid the second attack, keep away from Leechmonger's front at all times since he delivers a quick sucker punch that comes out immediately. You can dodge this attack by rolling away from him because of its flurry, in which it swings its appendages around quickly, hitting everything in its path. Leechmonger's last strike bends inwards, releasing six leechers in all directions. Avoid this assault since being struck by the leechers will slow you down and slowly sap your health. The Leechmonger's health may be replenished over time by pulling its leeches.
How To Kill Leechmonger in Demon's Souls
Enter the fog gate and then descend the platforms to the Leechmonger. Before lowering down to attack, use Turpentine to enhance your weapon with additional fire damage, or equip Dragon long sword +1.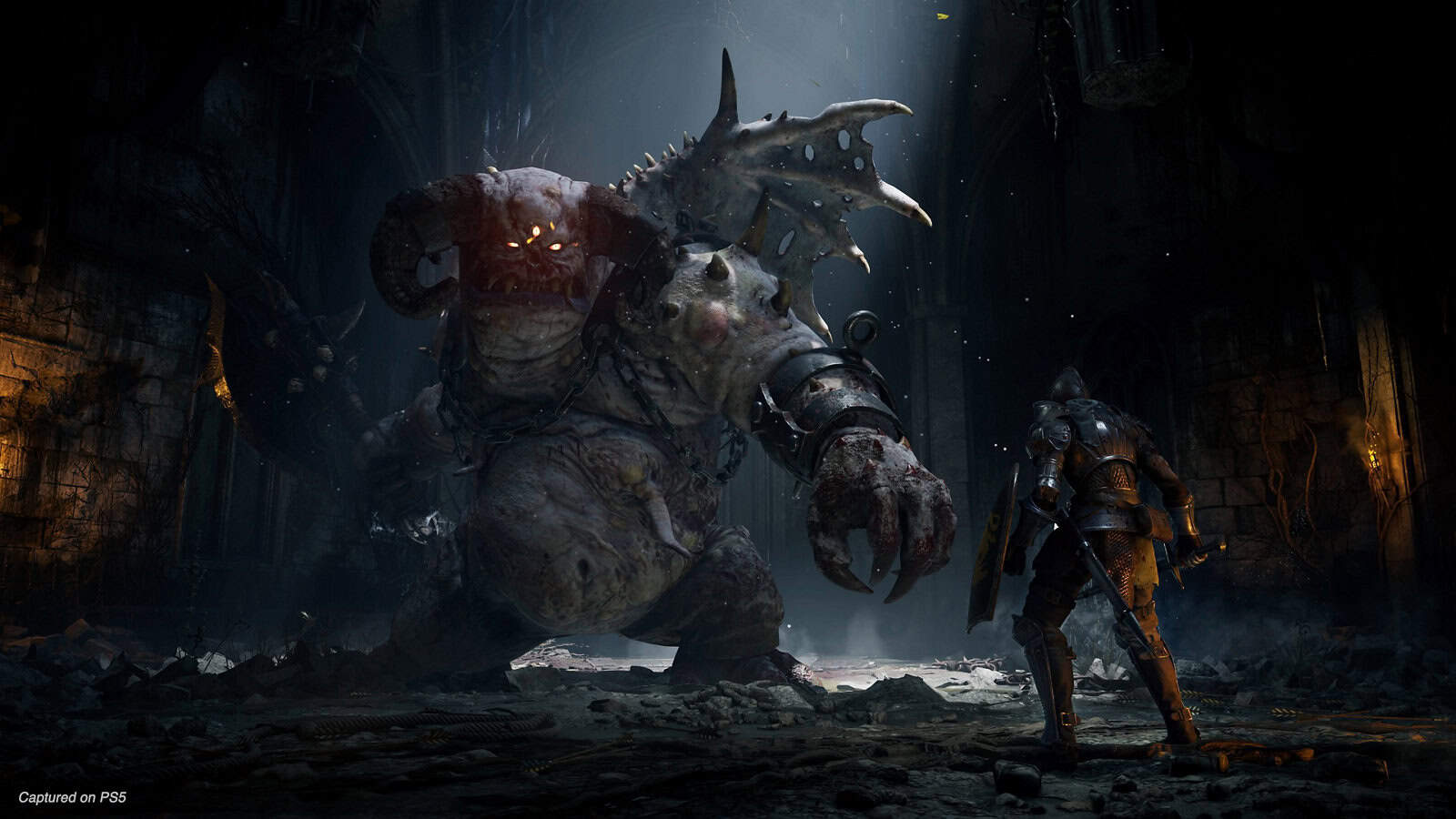 Run up and spam R1 till he begins swinging, then wait for him to complete attacking before running back in and attacking again. Because the boss has no true ranged attack, you may just back up from him to heal yourself. The Leechmonger should be dead soon. If you want to attack Leechmonger with ranged attacks, you can drop down on the platform immediately above him, lock on him, and then strike.
Leechmonger will then just utilize his leech ball attack on you, which you can easily counter if you have Flame spray, allowing you to meet him fast. After beating Armor Spider in World 2-1, you will be able to learn frame spray.
Using a Firestorm on Leechmonger is the quickest way to kill him. After defeating Dragon God in 2-3, Firestorms can learn from Yuria. If you successfully cast a complete firestorm on him, he will be slain in one attack if you run on top of him. This strike will hit him numerous times, and he will die quickly.
The second method is to use a Lava Bow and hyper mode to kill him. After defeating the Armor spider, you will be able to craft a Lave Bow at Blacksmith Ed in World 2-1. You may activate Hyper mode by donning the Clever Rat's Ring or the Morion Blade, which will let you power up your HP from 30 percent to 140 percent. Enter the fog and instantly pull out the Lava Bow and start shooting arrows at Leechmonger. Leechmonger can't do anything from this distance except regen, thus we can simply kill him by firing arrows at him incessantly.
After you slay the Leechmonger, you will be given the Wriggling Demon's Soul. This soul may be used to learn Poison Cloud; by utilizing Poison Cloud in conjunction with the Thief's Ring, you will be able to eliminate some bosses. This Soul may also be utilized to study Saint Urban's Cure miracle.