Pikmin 1 and Pikmin 2 were originally released on the Nintendo GameCube, and, decades later, they have now made their way over to the Nintendo Switch in the form of Pikmin 1 + 2. These titles hold a special place in the hearts of many fans, as they represent the creative brilliance of renowned game designer Shigeru Miyamoto and his team at Nintendo.
Pikmin 1 introduces you to the charming world of the mysterious yet helpful plant-like creatures known as Pikmin, and Captain Olimar's very first encounter with them. The game's premise involves Olimar crash-landing on an unknown planet and needing to collect spaceship parts in order to return home. 
The gameplay in Pikmin 1 is a unique blend of real-time strategy and puzzle-solving. As Captain Olimar, you must command and lead groups of Pikmin to perform tasks such as gathering resources, fighting enemies, and navigating the game's dangerous environments. Each type of Pikmin has distinct characteristics, with red Pikmin being resistant to fire, yellow Pikmin having the ability to carry and throw bombs, and blue Pikmin being capable of surviving underwater.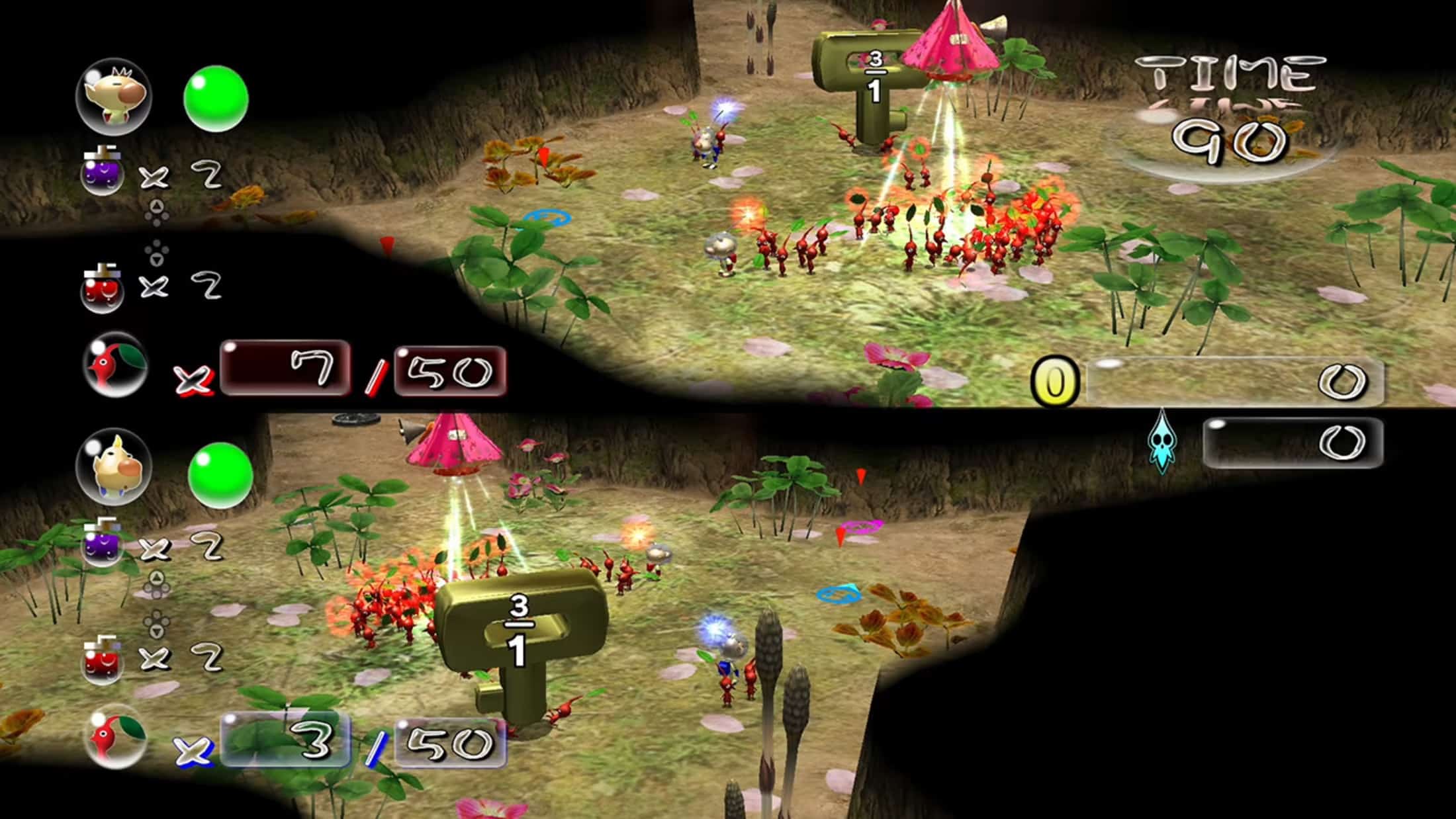 One of the prominent features of Pikmin 1 is its day-night cycle, which restricts you to a limited amount of time to explore and accomplish objectives. The time constraint provides a sense of urgency and forces you to strategize and make efficient use of your time and resources. It can be both exhilarating and stressful, as you're constantly aware of the ticking clock and the impending danger of not completing your objectives in time.
The level design in Pikmin 1 is remarkable, with each area presenting its own challenges and secrets to discover. From lush gardens to dark and dangerous caves, the environments are meticulously crafted, evoking a sense of wonder and exploration. Additionally, the game features a variety of enemies and bosses that require different strategies and the proper utilization of your Pikmin army.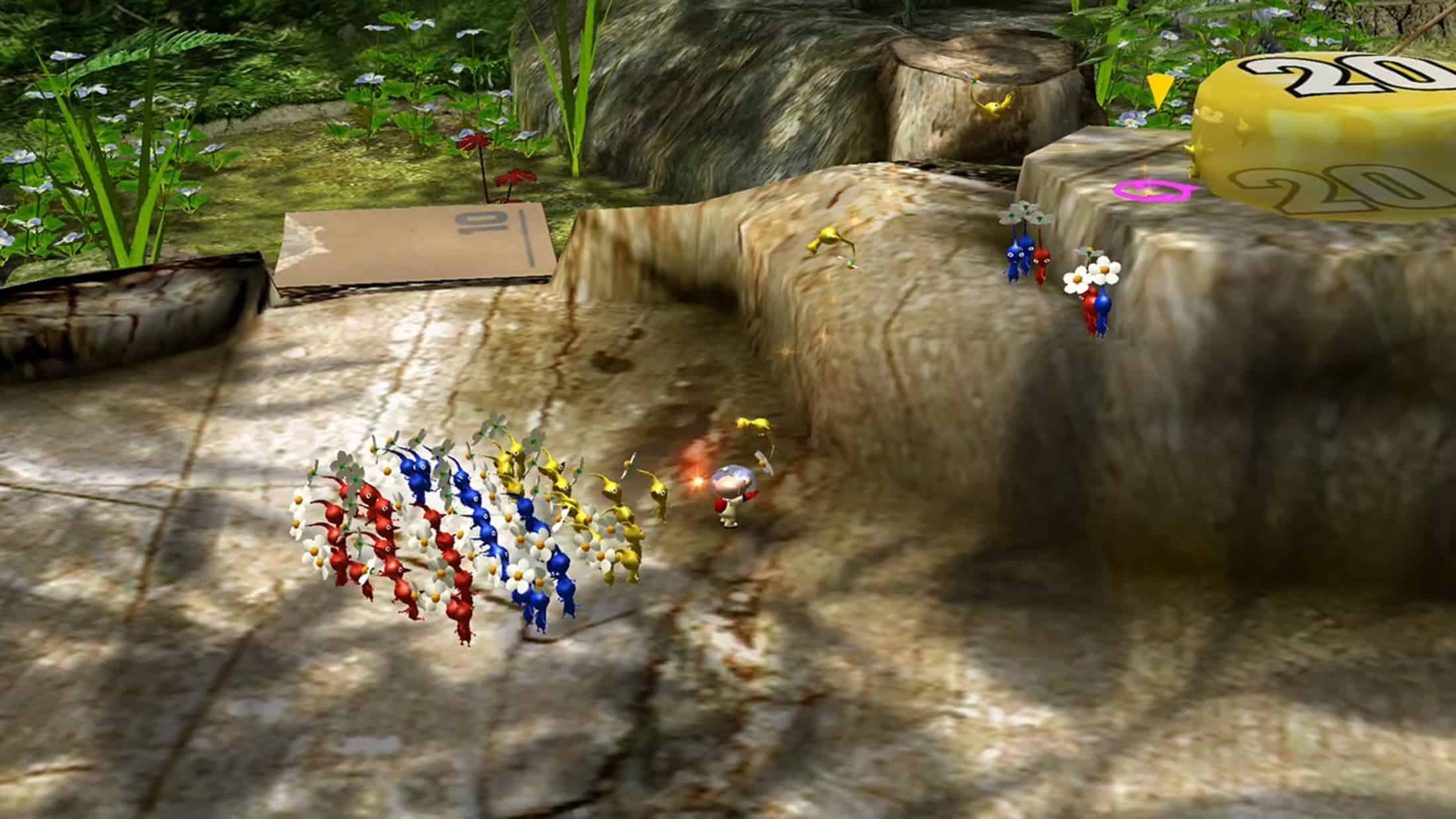 Pikmin 2, the sequel to the first game, builds upon its predecessor's foundation and introduces several new gameplay elements. One of the most notable additions is the inclusion of a second playable character, Louie, who accompanies Captain Olimar on his adventures. The dynamic duo paves the way for more strategic possibilities, as you can split your Pikmin squads and control both characters simultaneously to tackle multiple objectives at once.
Another major addition to Pikmin 2 is the introduction of two new Pikmin types: purple Pikmin and white Pikmin. Purple Pikmin are slower but pack a punch, making them useful in combat and for moving heavy objects. White Pikmin, on the other hand, are immune to poison and can discover hidden treasures and items. These new Pikmin types add further depth and complexity to the gameplay, as you're encouraged to take their unique abilities into account when forming your strategies.
Pikmin 2 also removes the time constraints found in the original, allowing for a more relaxed and exploratory experience. While this change may be appreciated by those who found the restriction in Pikmin 1 to be stressful, it removes some of the tension and sense of urgency that made the original game so addictive. That said, the absence of a time limit does allow for more experimentation and freedom in your approach to puzzles and challenges.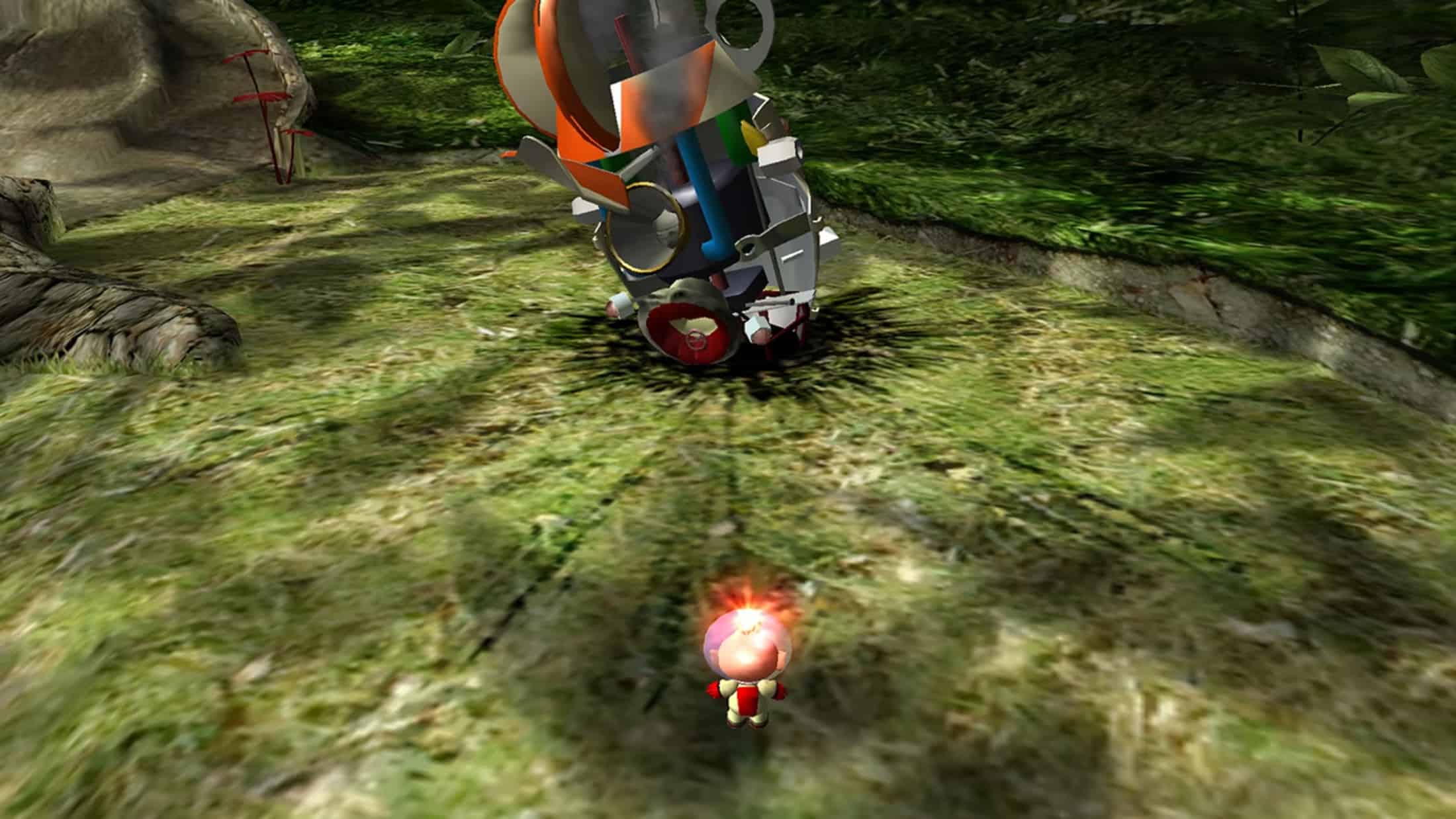 Like its predecessor, Pikmin 2 boasts an impressive level design, offering a wide variety of environments to traverse. From lush forests to dark caves and even suburban neighborhoods, each area feels distinct and offers its own set of puzzles and obstacles. The game also features a plethora of collectibles and treasures to discover, incentivizing exploration and, in turn, adding to its replay value.
Pikmin 1 + 2 on the Nintendo Switch also introduces new control options to take advantage of the Nintendo Switch's capabilities. While the traditional control scheme from the GameCube era is still available, the game now offers touchscreen controls in handheld mode. This addition provides a more intuitive and streamlined experience, allowing you to easily command your Pikmin by directly tapping on the screen. It's a welcome addition that enhances the game's accessibility and makes it more enjoyable to play on the go.
While Pikmin 1 + 2 on the Switch does not bring significant graphical improvements, the charming art style and attention to detail hold up well even after all these years, with vibrant colors and charming character designs. The Pikmin themselves are adorable and full of personality, making it easy to develop an emotional attachment to these delightful creatures. However, the transition to high-definition screens reveals that some of the texture and asset work hasn't aged well. In handheld mode, on the other hand, the smaller display helps in masking some of the aforementioned shortcomings.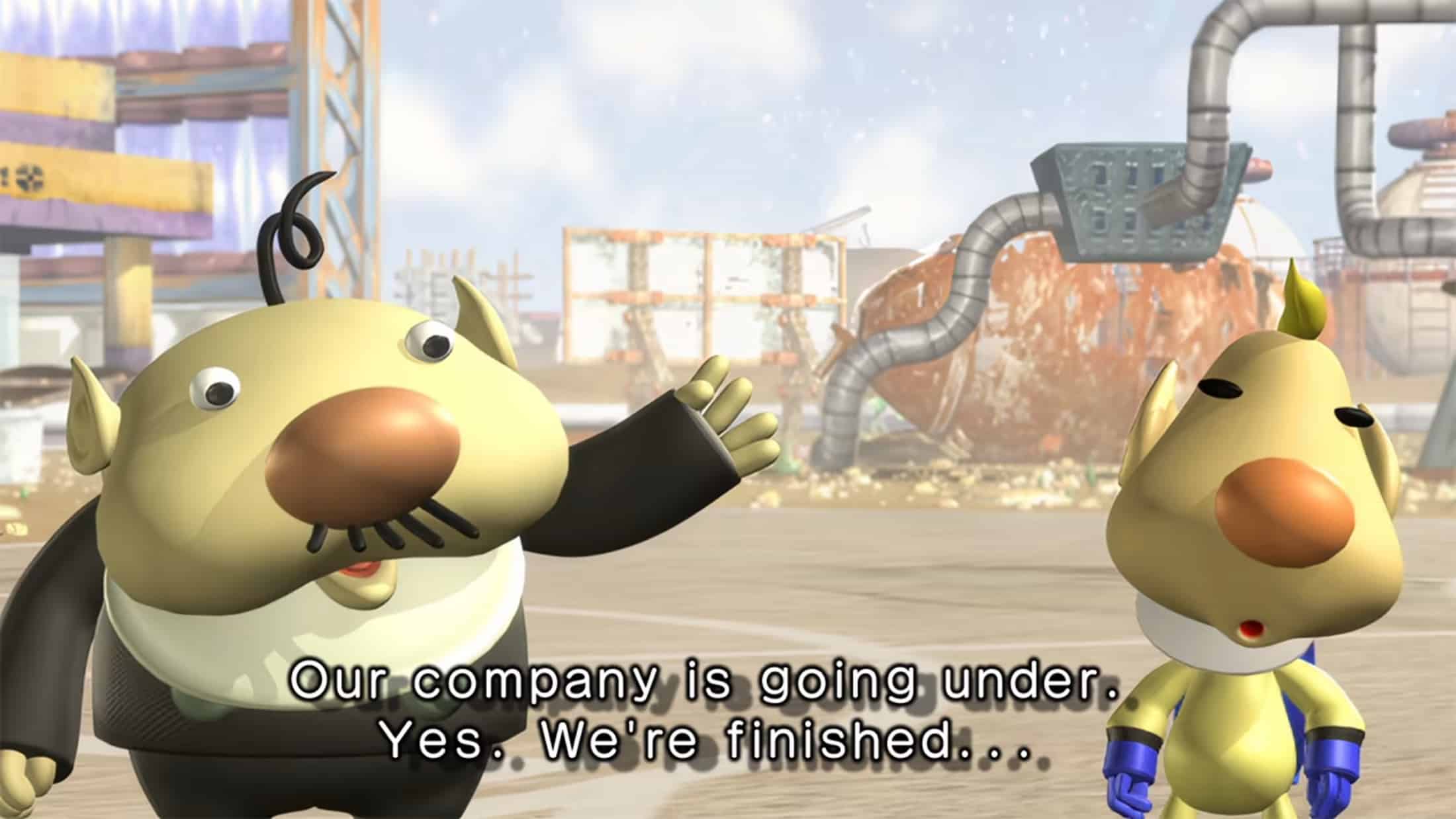 In terms of audio, both Pikmin 1 and Pikmin 2 feature a pleasant soundtrack that nicely complements the gameplay and the whimsical atmosphere of both games. The music ranges from soothing melodies during exploration to more intense tracks during battles.
Pikmin 1 + 2 on the Nintendo Switch brings two beloved GameCube classics to a new audience, all while retaining the magic and charm of the original titles. The visuals show their age in high definition, but the aesthetics and attention to detail remain appealing. Both games deliver engaging gameplay, strategic depth, and a strong sense of adventure that is rarely found elsewhere. The combination of real-time strategy, puzzle-solving, and exploration creates an immersive experience that will delight fans of the series and newcomers alike.