The development team behind Ratchet & Clank: Rift Apart has released a new update that aims to improve the overall gameplay experience.
This patch addresses a variety of issues, many of which were identified through player feedback. The update focuses on resolving frame rate-related problems, enhancing ray-traced shadows, and improving the Rift transitions in the Speetle Course challenge. Below is a detailed overview of the changes introduced in this patch.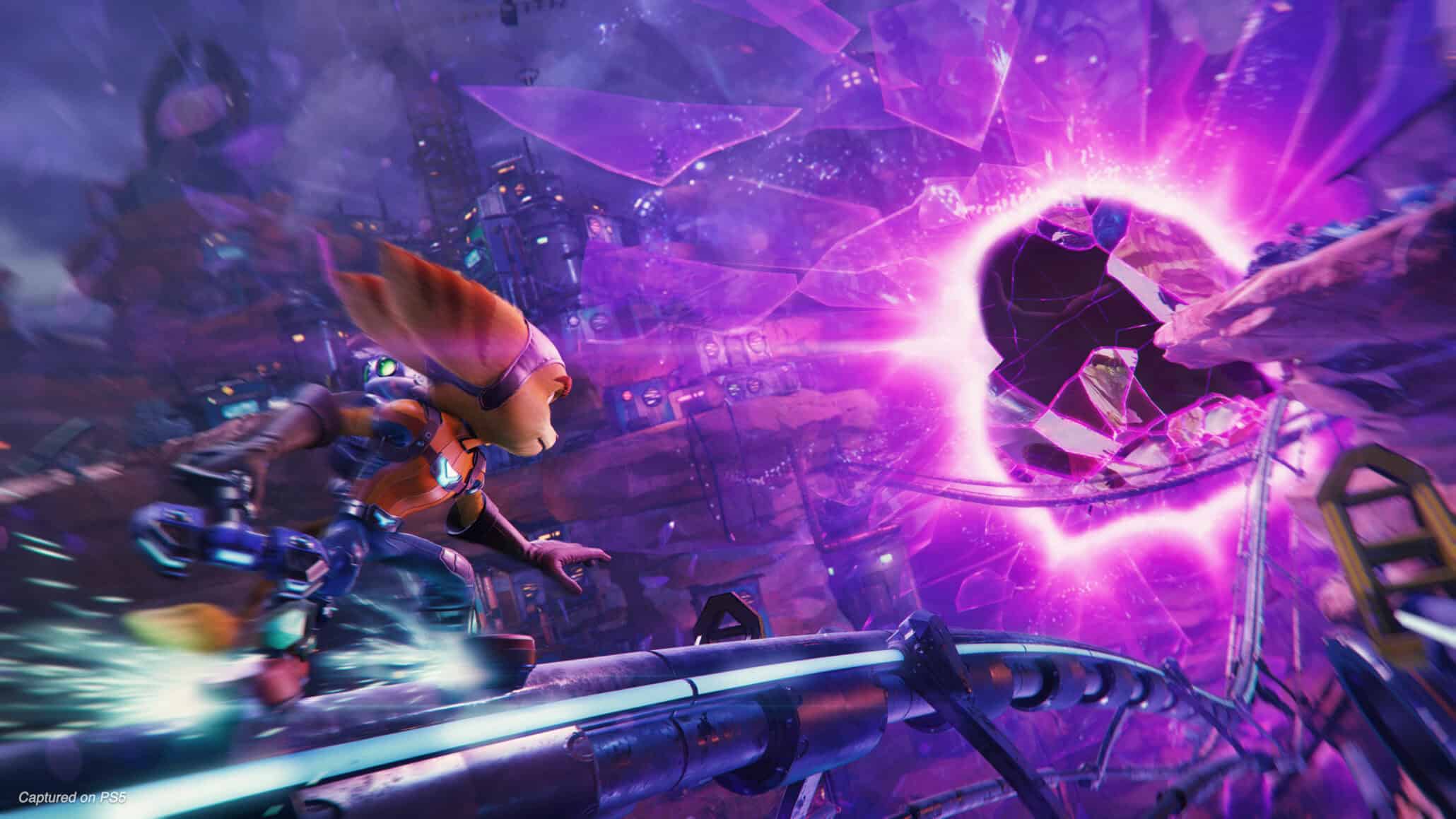 Ratchet & Clank: Rift Apart Patch Highlights
Gameplay and Performance
Rift Transitions: The transitions during the Awesome Bugtrax Done Quick Speetle Course Challenge have been improved for a smoother experience.
Frame Rates: Issues affecting the Bouncer and Heavy Bouncer weapons at frame rates above 60 FPS have been resolved. Additionally, the swing distance no longer decreases at high frame rates.
Graphics and Visuals
Ghosting and Artifacts: Fixed ghosting visible in menus and the user interface when using AMD FSR 2.2 upscaling. Artifacts in ray-traced reflections on smooth surfaces, such as the floor in Zurkie's Gastropub, have been eliminated.
Ray-Traced Shadows: Flickering ray-traced shadows on various enemies and objects, including Grunthors, Goon Dropships, Seekerpedes, and Sand Sharks, have been resolved.
Controller Support
Steam Input: Improvements have been made to controller support when using Steam Input. Analog values are now used for left and right controller triggers, enabling 'half button press' weapon functionality. An issue with left stick diagonal controller input has also been corrected when Steam Input is not active.
Additional Fixes
Language Support: The game will now restart when changing the text language to Japanese, Korean, Simplified Chinese, or Traditional Chinese to ensure correct text display.
Photo Mode: Missing and incorrect button hints in Photo Mode have been fixed.
Stability: General stability improvements have been implemented to enhance the gaming experience.
Players are advised to update to the latest version for an optimized gaming experience. If any issues arise post-update, the development team has provided a link for reporting problems and a workaround to revert to the previous game version.