The Callisto Protocol has received a new update 1.02 today that appears to resolve some of the pre-launch bugs. Here are the details of this update.
Striking Distance Studios is releasing The Callisto Protocol on December 2, 2022. It is launching on all major platforms aside from the Nintendo Switch. The game will be available for PS4, PS5, Xbox One, Xbox Series, and PC.
Ahead of the launch of the game, a new update was deployed that appears to patch it to version 1.02. The download size of this update is roughly 26.9 GB based on OrbisPatches.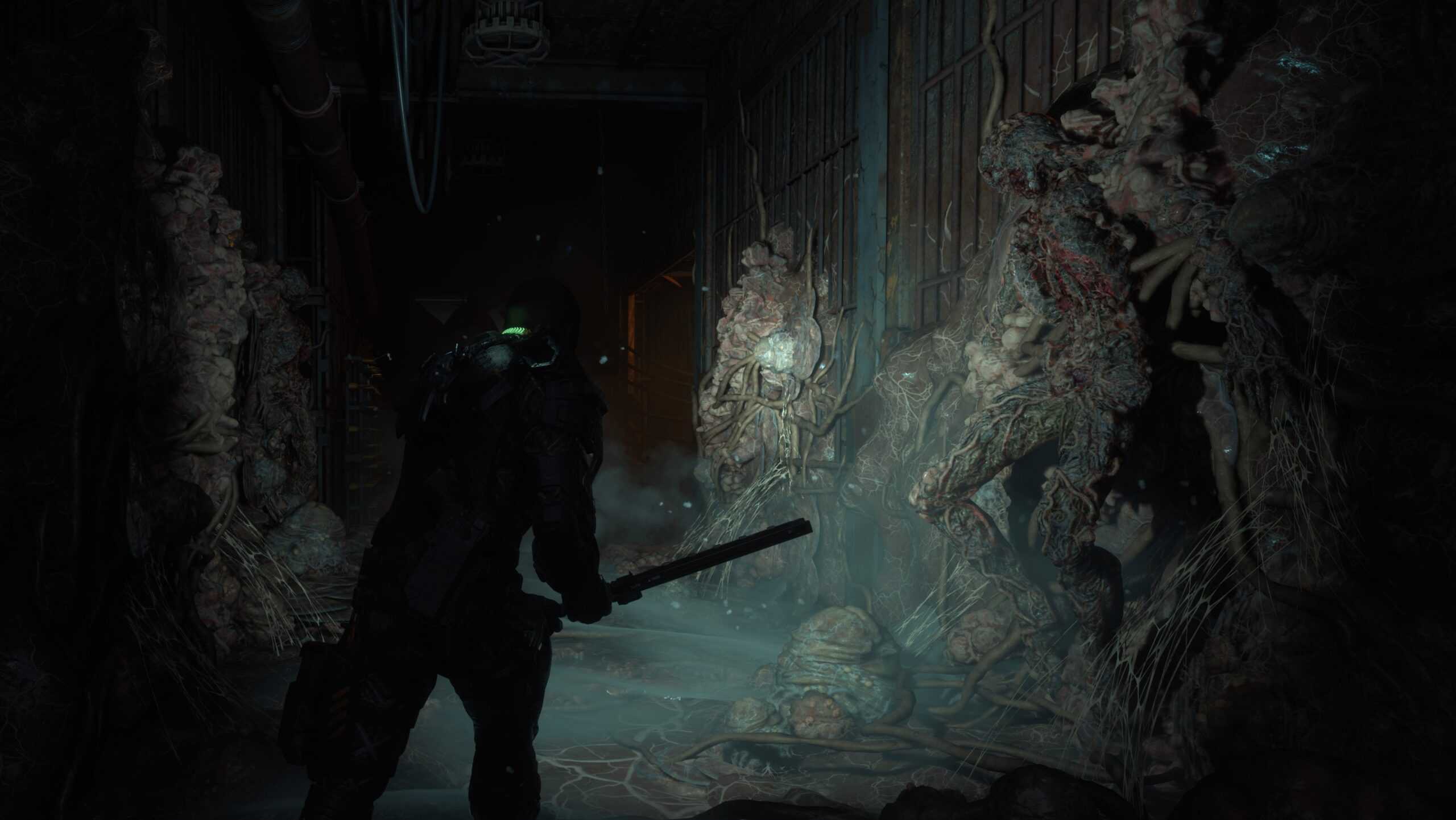 The Callisto Protocol Update 1.02 Patch Notes
General bug fixes, updates, and improvements
In addition to this update, a retailer has broken the street date for the game which has led to early gameplay footage leaking online. The footage has been taken down from YouTube but a mirror is available to view from here. The game was played with English voice and Polish subtitles and showed the complete opening prologue.
In the footage, it is quite clear that there might be bugs since there is flickering going on in some cutscenes and one of the death animations plays out awkwardly despite the enemy having a severed hand. This shows that there is still some polish needed for the game before it launches on December 2.
The Callisto Protocol will be released for PS4, PS5, Xbox One, Xbox Series, and PC. It uses Unreal Engine 4 and will be developed by Striking Distance Studios.