Sonic Frontiers has an official release date of November 8 according to the Japanese TV spot that was accidentally posted earlier.
Sonic the Hedgehog movie sequel had a late premiere in Japan and along with the movie, a TV Spot was also shown in theatres that appeared to showcase the game in a CGI trailer.
The trailer has now made its way to the official Japanese channel for Sonic the Hedgehog, but that could be an accident as the video is now made private. The trailer is no longer accessible on the channel but it did confirm that the game will arrive on November 8, 2022.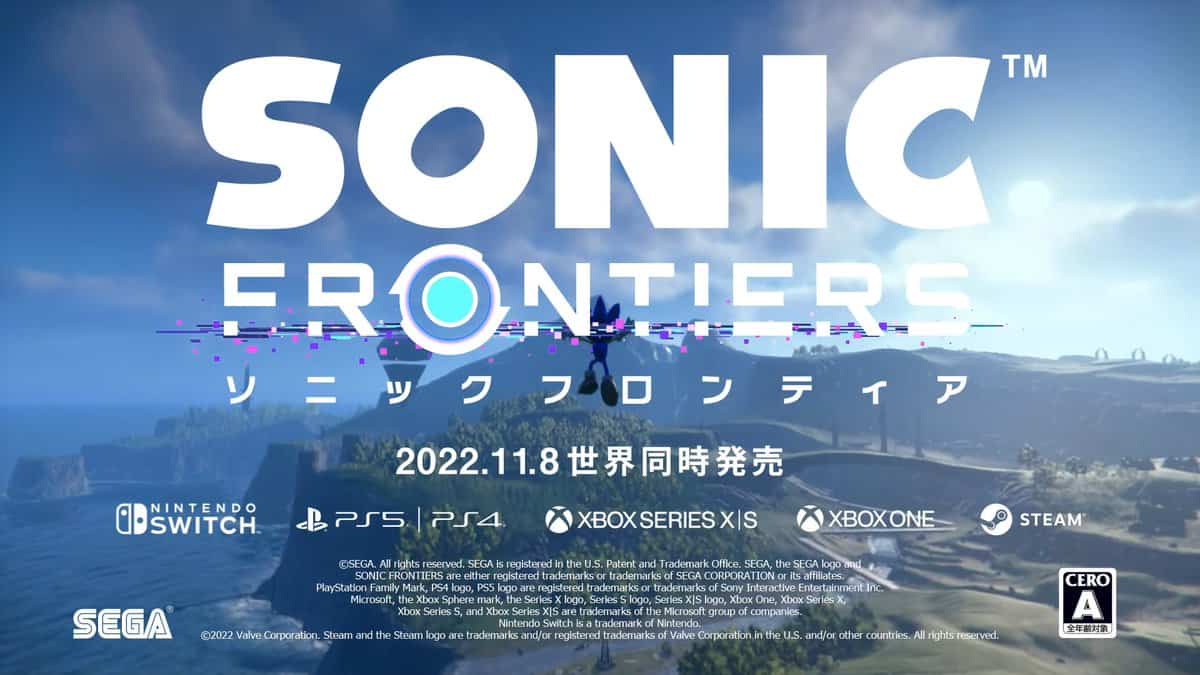 The game is coming to all major platforms including the PC and consoles. Nintendo Switch owners will also be able to enjoy Sonic's latest adventure on their hardware.
The game was set to launch during Holiday 2022. It is expected to get an official release date announcement at Gamescom.
Sonic the Hedgehog's latest adventure, Sonic Frontiers, will bring worlds together. Accelerate to unprecedented heights and experience the excitement of high-velocity open-zone freedom like no before. Battle formidable foes as you race across the Starfall Islands' many environments, which include thick woods, cascading waterfalls, scorching deserts, and more.