Resident Evil 4 Remake has a release date set for March 2023. It has already been rated by ESRB and Capcom has released new artwork as well.
This artwork features Leon and Ashley on the cover with the village people including Dr. Salvador (Chainsaw Man) in the background. It looks good enough to be the cover art, although this is not the case. This artwork appears to have been discovered as a hidden asset but it was labeled as a sample, so it might not make it into any official product.
In any case, it does look pretty good and provides us with a gritty view of the upcoming remake.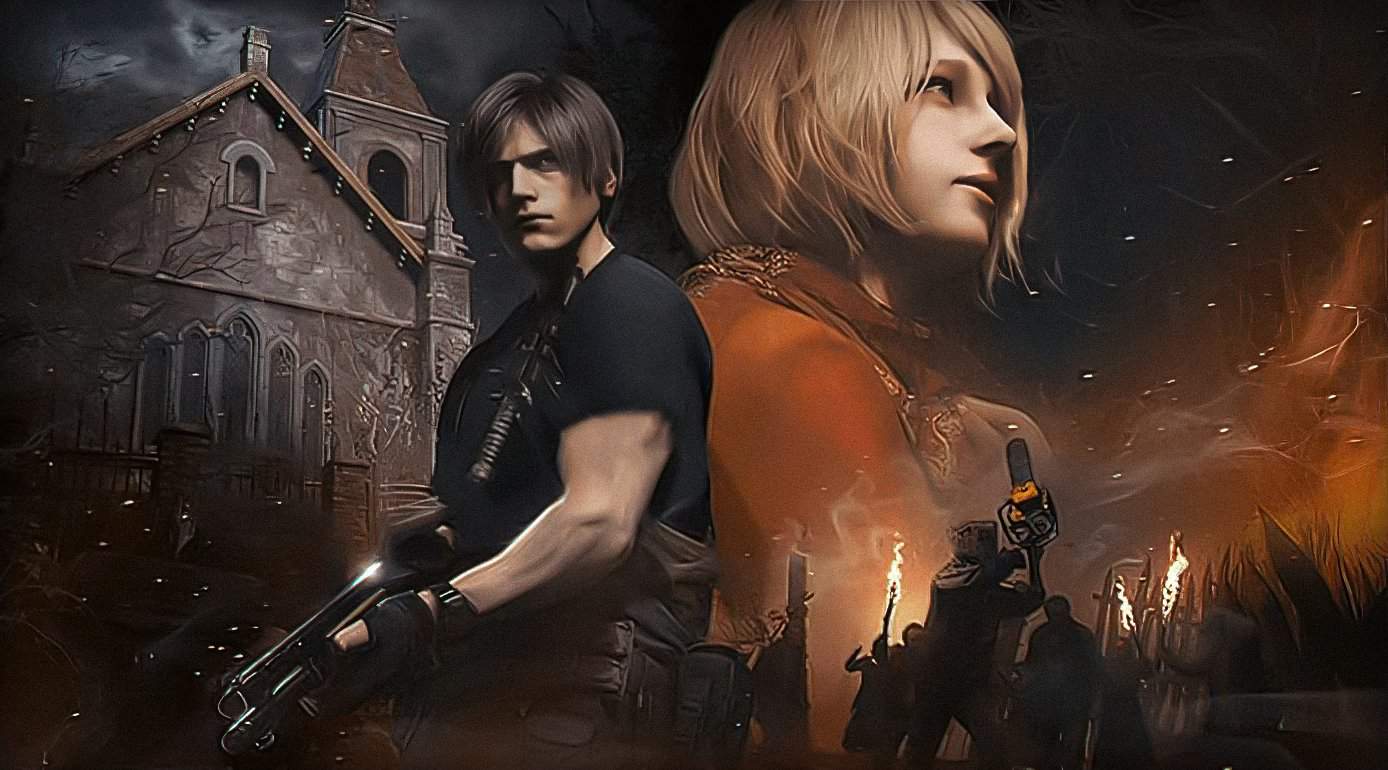 In other news, ESRB has also rated Resident Evil 4 Remake. The rating lists PS4, PS5, and Xbox Series as the platforms but the game is also coming to PC.
You can read the description provided by ESRB for the game below.
This is a survival-horror game in which players assume the role of a government agent (Leon Kennedy) sent to rescue a character from a religious cult. From a third-person perspective, players explore a rural environment while searching for clues and fighting zombies and mutated creatures. Players use pistols, machine guns, shotguns, and explosives to kill enemy creatures in frenetic combat. Some weapons/attacks result in decapitation and/or dismemberment of enemies, along with large splatters of blood. Enemy attacks (e.g., chainsaws, tentacles) can also result in Leon being decapitated, blown apart, or impaled. Eviscerated animals and mutilated corpses are depicted in some environments. The words "f**k" and "sh*t" appear in the game.
This seems business as usual for the fans who might have played the original game. There were plenty of violent scenes in the game including Leon getting decapitated by Dr. Salvador with his chainsaw.
Resident Evil 4 Remake will be out on March 24, 2023, for the PS4, Xbox Series, PC, and PS5.