Disney and Pixar's PSP title Up has been rated for the PS4 and PS5 in Taiwan, and the game is expected to arrive on PS Plus Premium as part of the Classics catalog.
The Digital Game Self-Regulation Committee in Taiwan (via Gematsu) has rated Disney and Pixar's title for the PS4 and PS5. The game has received a 'G' rating, suggesting that it is suitable for general audiences.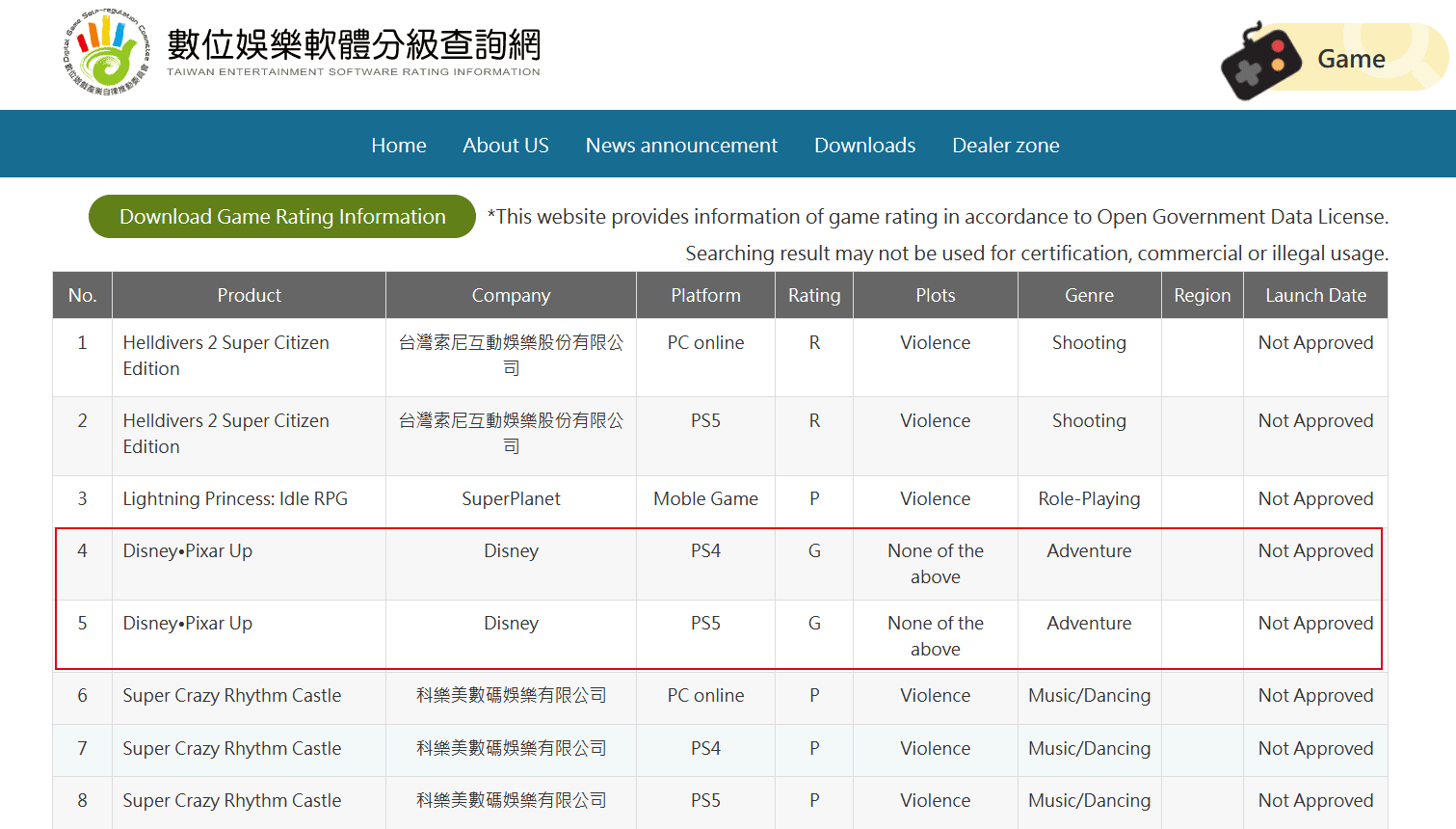 The rating suggests that the PSP original will soon be added to the Classics catalog on Sony's PlayStation Plus Premium tier subscription. It is expected to get the same enhancements that other titles on the Classics catalog have received.
For the uninitiated, Disney and Pixar's Up is an action-adventure video game developed by Heavy Iron Studios and published by THQ. It is based on the Pixar film of the same name. The game's story revolves around an elderly widower named Carl Fredricksen and a young Wilderness Explorer named Russell, who use helium balloons to fly to South America in a house.
The PlayStation 3, Wii, and Xbox 360 versions of the game closely follow the film's plot, consisting of eleven levels with some variations. On the other hand, the Microsoft Windows, Mac OS X, PlayStation 2, and PlayStation Portable versions are a more flexible adaptation, where Carl and Russell take extended detours through the jungle to reach Paradise Falls. Consequently, these versions have over 20 levels.
The game mirrors the film's storyline, with Carl, Russell, and Dug navigating the jungles of Venezuela. Players can control all these characters and must switch between them to utilize their unique abilities to overcome obstacles while managing a shared health bar, depending on the version.
The PlayStation 3 version of the game was the first Pixar film-based game to support the trophy system. It, along with the Xbox 360 version, includes online achievements themed after Wilderness Explorer badges. All versions offer multiplayer aerial combat in addition to the main story mode.