Disgaea 6 Complete will be priced at $69.99 according to the listing on PC digital storefronts like Fanatical and Green Man Gaming.
NIS America is publishing the latest entry in the cult classic Disgaea series which is an SRPG with some truly outlandish combat. It was available for the Nintendo Switch and will get a release on the PS4, PS5, and PC on June 28.
While there is no official price listed for Disgaea 6 Complete on Steam, other digital stores are selling the game including Green Man Gaming which has confirmed that it is launching for $69.99.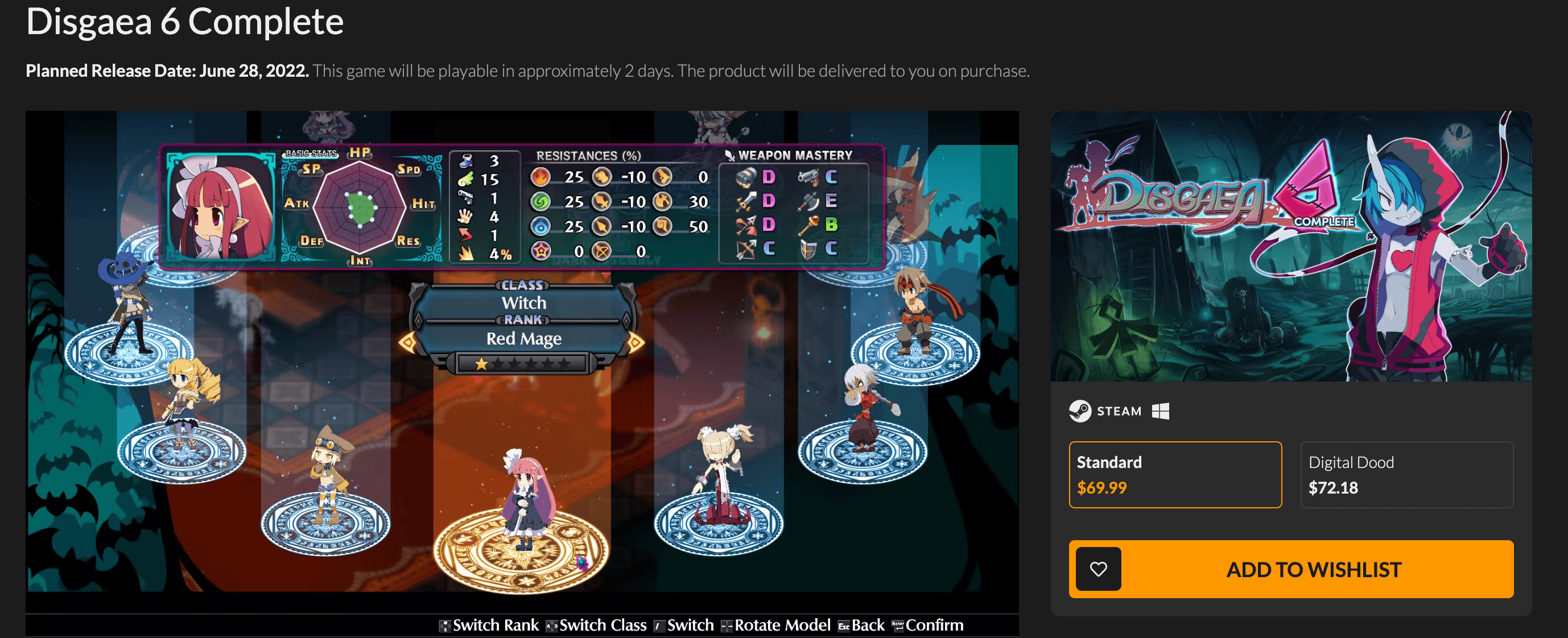 Disgaea 5 Complete was the last major game to release on PC and it was priced at $49.99, which makes this a big jump for PC owners. Although NIS America dropped the price of the game soon and they were offering it for $29.99 with a discount.
All previously published character and cosmetic DLC, as well as new recolor DLC, are included in Disgaea 6 Complete. Autoplay and Demon Intelligence are new features that let users to tailor their HL-raising experience to their preferences.
Disgaea 6: Defiance of Destiny combines a bleak yet moving story with incredible tactical combat. New and returning players may create a remarkable and one-of-a-kind Netherworld adventure. Every battle is thrilling and unforgettable thanks to special attacks and help from a myriad of allied units.
Disgaea 6 Complete will be out on June 28 for PC, PS4, and PS5. It is already available on the Nintendo Switch.