Sony Interactive Entertainment and Bungie's shared world shooter, Destiny 2, has hit its lowest player count in franchise history.
Steam Database statistics have revealed that Destiny 2 has had its lowest player count in franchise history, hitting a 24 hour peak of 38,059 players. After a series of layoffs, problems at Bungie continue with the game losing a large number of users and not meeting its goals.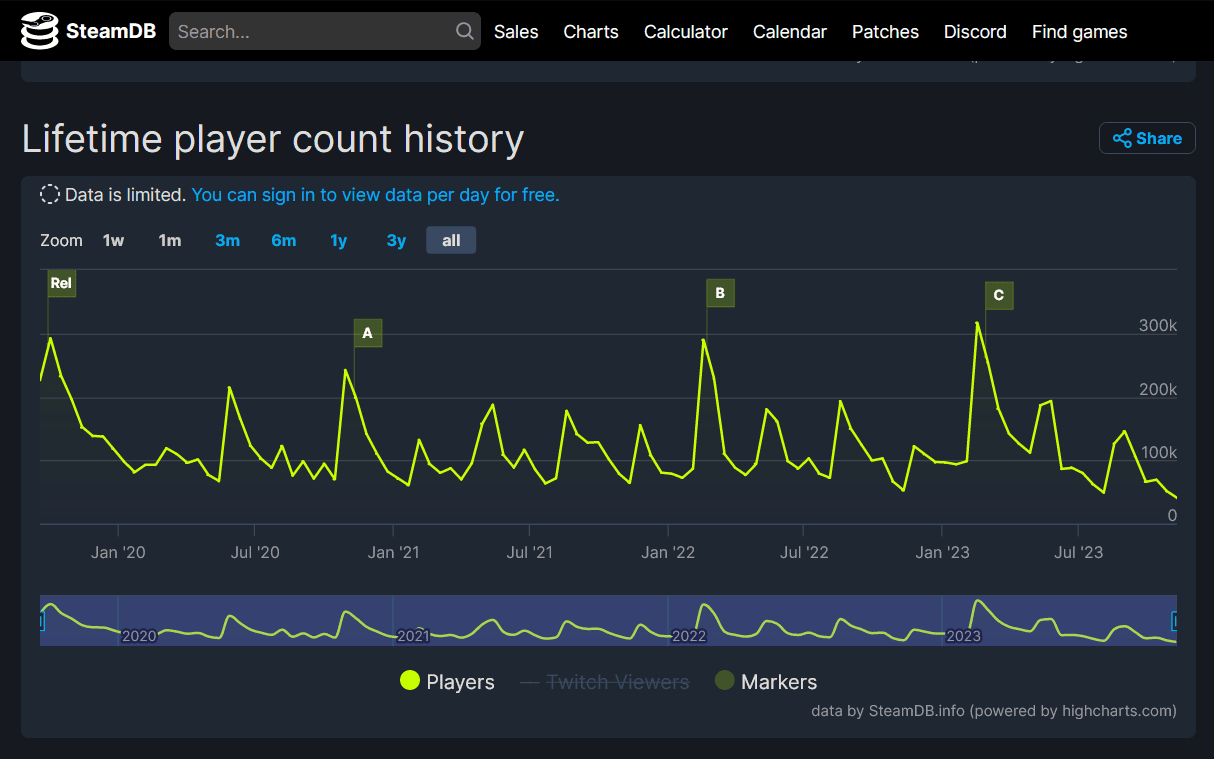 As seen above, concurrent player count for Destiny 2 has dropped considerably from its all-time peak of 316,750 players to an all-time low of 38,059 players. Despite Lightfall contributing to the all-time record for simultaneous players, some unpopular decisions appear to have taken their toll on the game's player base since then.
Destiny 2 is an online first-person shooter video game developed by Bungie. Initially, it was released as a paid game in 2017 for PlayStation 4, Xbox One, and Windows. On October 1, 2019, it transitioned to a free-to-play model, known as New Light. It expanded to Stadia the next month and to PlayStation 5 and Xbox Series X/S in December 2020. Activision published the game until December 31, 2018, when Bungie gained publishing rights.
Players assume the role of Guardians, defenders of Earth's last safe city, using Light to combat alien races and the looming Darkness threat.  Much like its predecessor, Destiny 2 is a first-person shooter with role-playing and massively multiplayer online game (MMO) elements. The original Destiny had on-the-fly matchmaking, limiting communication to "matched" players, with external messaging systems initially required. Destiny 2 introduced "Guided Games" for improved matchmaking, enabling players to find clans needing members for raids.
Set in a "mythic science fiction" world, the game offers a multiplayer "shared-world" environment with role-playing elements. Activities are divided between player versus environment (PvE) and player versus player (PvP) modes. PvE includes three-player "strikes" and dungeons, and six-player raids. Free roam patrol mode is available for exploration, featuring public events and unique activities. PvP has objective-based and deathmatch modes.