Cyberpunk 2077 is another game from CD Projekt Red that has experienced a resurgence since the launch of the critically acclaimed Edgerunners anime.
Cyberpunk: Edgerunners is a new animated series from the animation powerhouse Studio Trigger. It was released on Netflix earlier this week and has helped propel the game to the top of the Steam charts.
If we take a look at the best sellers list on Steam, Cyberpunk 2077 is currently ranked 2nd behind Call of Duty: Modern Warfare 2.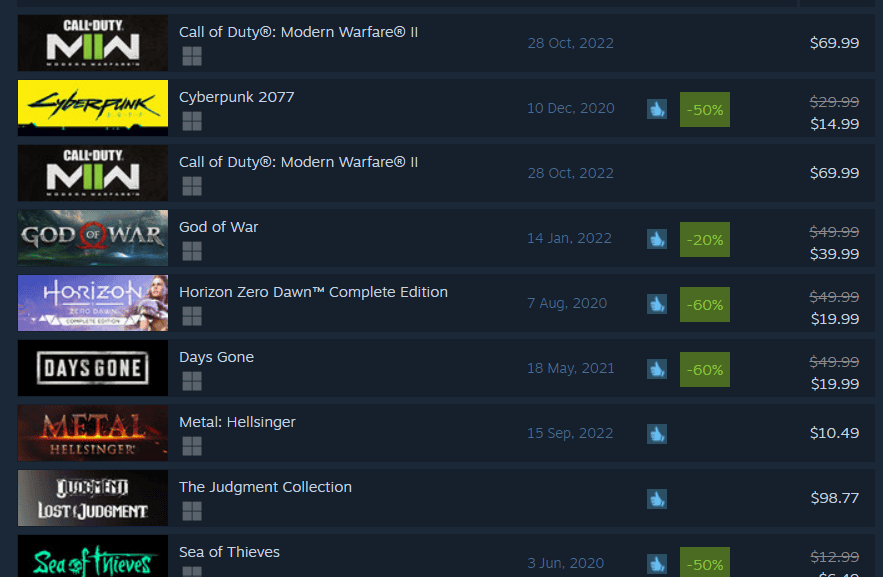 This new sale has also helped boost the concurrent player count of the game from an average of 10-20k to almost 70k users.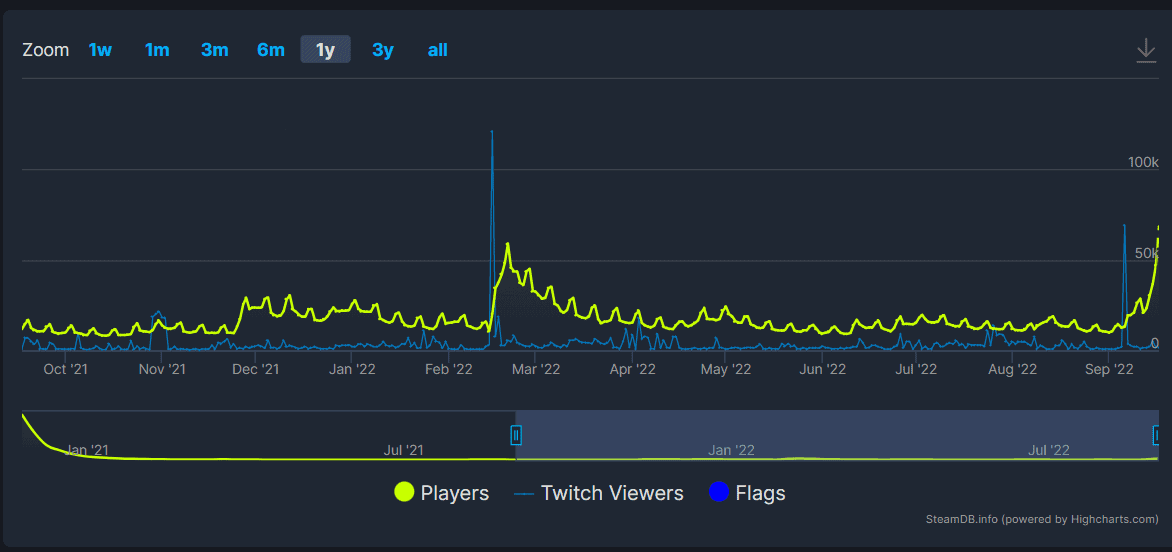 CD Projekt Red is also offering Cyberpunk 2077 at a discounted price which is helping with the push to get the game out in more hands. The game has a positive review average with more than 400k ratings counted so far. It is one of the best-selling games on Steam.
CD Projekt Red is bringing more content to Cyberpunk 2077 with the announcement of a major expansion that will arrive in 2023. This will be only released for the PC, PS5, and Xbox Series X as the developers have announced their plans to drop support for the last-generation consoles.
Cyberpunk 2077 was plagued with bugs and poor performance on the last-generation consoles didn't help it in this matter. While it was a highly-anticipated game from CD Projekt Red after their massive success of The Witcher 3, it didn't deliver on these expectations on consoles and critically it was a failure. It did manage to do well enough that CD Projekt Red had announced a sales milestone of more than 10 million copies after the launch of the game