Marian is an interesting new character in River City Girls 2 and in this guide, we will explain how to explain her.
Marian was initially introduced in the prequel River City Girls where she worked as a local shopkeeper in a shop. She had many kidnappings in her parent franchise Double Dragon, so she worked her way up as a self-trained boxer to fight off against anyone who stood in her way following the events in River City Girls 2.
How to Find Marian in River City Girls 2?
The instructions are to follow a map northward to find the subway entrance, which used to be the home of Abobo's gang. However, the subway entrance is inaccessible as the power is out. To gain access, the player must go to Junk City and talk to Williams, who will give them a quest to repair the power generators located at three locations: Skid Street, the top floor of apartments, and The Coffee Shop. Upon visiting the desired locations, find a wench to fix the generators.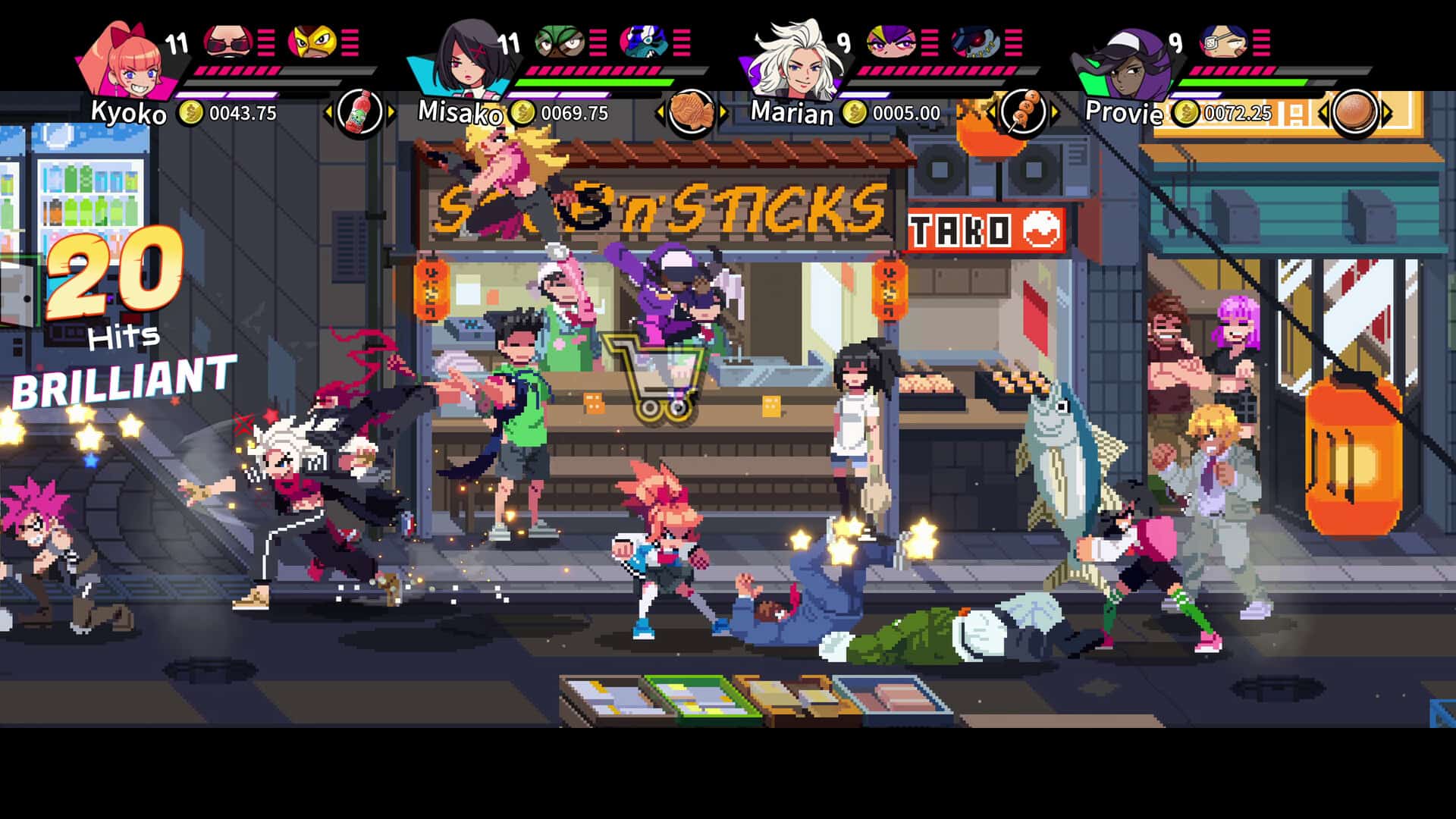 Once the generators are up and running, follow the path through the subway entrance to find Marian – a buff lady with white hair. You will have to fight her to unlock her as a playable character.
Note: If you are not aware of the whereabouts of the subway, it's located towards the left of Junk City.
Defeating Marian in Battle to Unlock
The fight with Marian involves two repeated Transiting phases, just like any other boss fights across various genres of games.
For the Initial Phase, you should time your jump to evade Marian's rushed blows and then switch with heavy combos to inflict as much damage as possible. You can also launch her to perform a juggle attack mid-air and then hit her as long as she's down for extra damage, but retreat as soon as he gets up.
Eventually, Marian will transition to a different fighting phase, where she ascends to the upstage platform to interact with the lever. As a result, the room gets flooded with sludge, and you should stand on the blocks to avoid the sludge and jump between them to avoid the explosive barrels she throws one at a time.
Once the sludge drains, the game reverts to the initial phase, and the player should repeat their actions as previously stated. The game will repeatedly switch between the two fight phases, so perform the strategies as described. It is not until she starts throwing two explosive barrels simultaneously that we get to know that the fight is reaching its climax.
To avoid getting hit by not one but two barrels, you should stay in the center block and quickly jump to an unattended one. Once you have defeated Marian in the fight, she will eventually come to her senses and join the campaign allowing you to use her as a playable character.
River City Girls 2 is available on PlayStation 5, Nintendo Switch, PlayStation 4, Xbox One, Microsoft Windows, Xbox Series X, and Xbox Series S.