River City Girls 2 is the sequel to River City Girls that is built on its foundation to bring forth new characters along with the previous ones. If you have a thing or two for action-fighting games, don't miss out on this action-packed brawl game.
What's New?
The prequel River City Girls had nothing to offer than a two-player co-op with Kyoko and Misako as the only two playable characters. On the other hand, this sequel has integrated a four-player co-op with the introduction of four new installments.
These characters, namely: Kunio, Riki, Marian, and Provie, initially existed across other original or spin-off franchise series such as Double Dragon, Kunio-Kun, etc.
Playable Characters in River City Girls 2
Kyoko
Kyoko is a tough, tenacious, and cheerful-looking high school student renowned for her passion for combat along with her physical strength. Even if the odds are against her, her fierce sense of justice and strong will aids her in getting through tough times.
Misako
Misako is a little more reserved than Kyoko when it comes to her fighting stratagem. She is also a high school student and a close friend of Kyoko. Being the opposite of Kyoko, she takes a more cerebral approach to combat and outwits her enemies by using her intellect and quick thinking.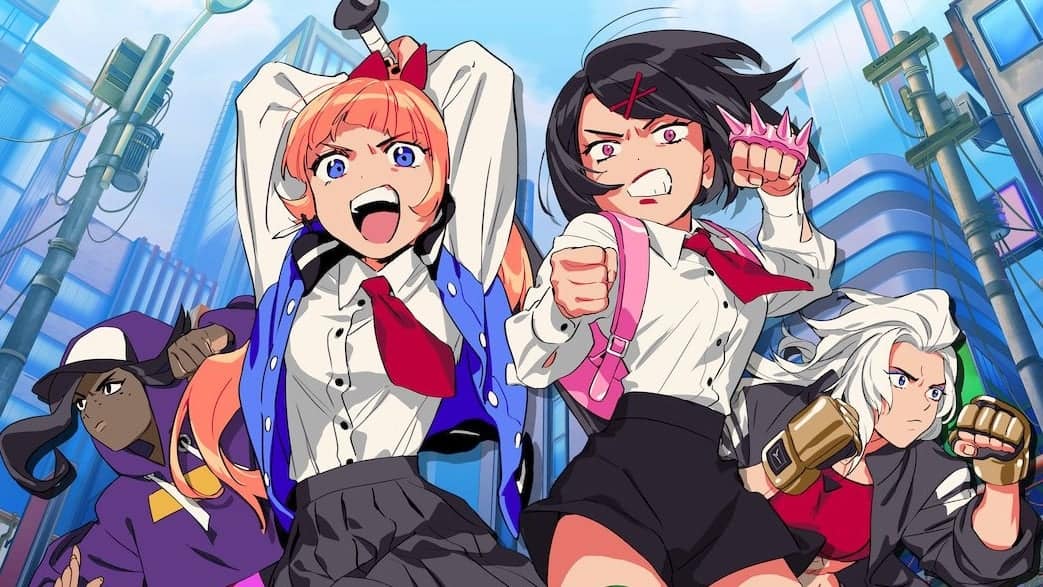 Kunio
Kunio is one of the main protagonists of the original franchise – Kunio-Kun series, who, through his delinquency protects his high school against rival schools. He might come out as a harmful individual, but his actions say otherwise, as he is the hero that every story needs who cannot abandon people who require help.
Riki
Riki is another of the main characters of the original franchise – Kunio-Kun series, who considers Kunio his rival. Like Kunio, he also has a strong sense of justice and will stop at nothing to protect his girlfriend – Kyoko. His strong characteristics crowned him the title "Mach Punch Riki".
Marian
Marian was initially introduced in the prequel River City Girls where she worked as a local shopkeeper in a shop. She had many kidnappings in her parent franchise Double Dragon, so she worked her way up as a self-trained boxer to fight off against anyone who stood in her way following the events in River City Girls 2.
Provie
Provie has a unique breakdance fighting style which adds to her creative design. In River City Girls 2, she fights off against the opponents with other playable characters to look for her friend Chris who she thought was being held captive by a local gang.
Hop on to the River City Girls 2 and unlock all playable characters to have the best coop experience!
River City Girls 2 is available on PlayStation 5, Nintendo Switch, PlayStation 4, Xbox One, Microsoft Windows, Xbox Series X, and Xbox Series S.