River City Girls 2 comes with plenty of interesting achievements which we will talk about and explain how to unlock in this guide.
River City Girls 2 is the sequel to River City Girls that is built on its foundation to bring forth new characters along with the previous ones. If you have a thing or two for Action-Fighting games, don't miss out on this action-packed brawl game.
The game offers 56 Achievements, each having a particular way of unlocking, so don't look further and grasp the quickest way of getting your hands on this easy trophy guide.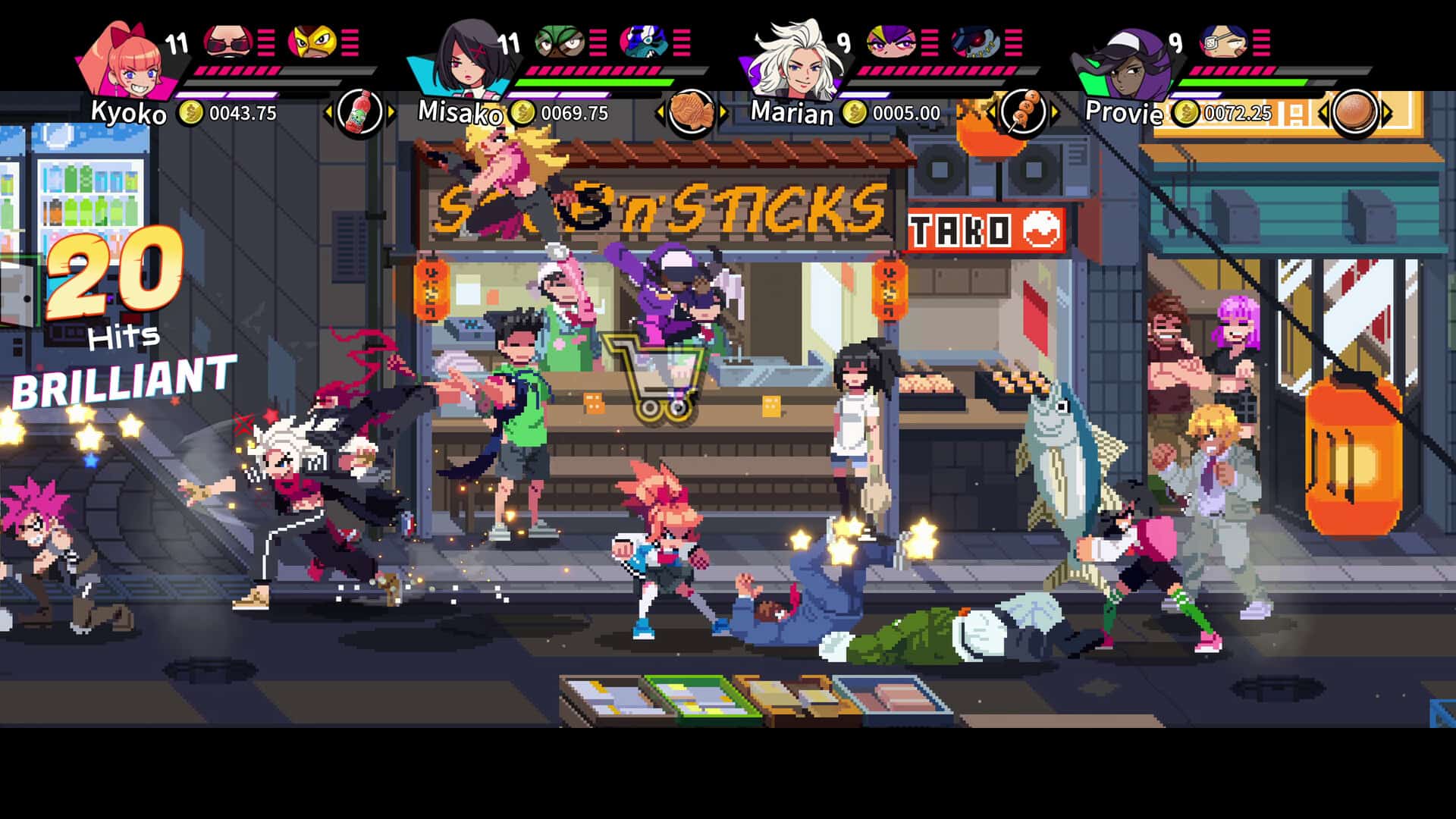 List of Achievements/Trophies In River City Girls 2
Regular Achievements
Double-Chocolate Donuts –

Either leave School early or be late for the class.

Mall Rats – 

No zombies found here.

Forget All Your Troubles – 

No finer place, for sure.

Gen Rushing – 

The gates have been open (complete generator quest for Williams).

Haunting Grounds – 

Don't get lost in the woods.

Boney Busywork – 

Take and execute the job for a creepy Skeleton Monster.

Uptown World – 

Don't believe me? Just watch.

Our Hope – 

show Mibobo a dream while dancing.

Shadow Force – 

It's a bit meta when you think about it.

We're In –

 Find the depth of the rabbit holes.

Wild Kids – 

Brawl on the Boardwalk.

Do You Even lift – 

Completed Shimizu's Challenge.

Fashionably Friendly – 

Got disguises from a frenemy?

Back to School – 

self-explanatory.

Flame Off! – 

avoid skin burns.

River City Ransom – 

Someone is always in need of rescue in this town.

Tower of Power – 

Showdown in little Sanwakai.

Power Stones – 

Shatter all stones.

I Choose You! – 

Enlisted the help of a former enemy from a Hideout.

Stranger's Danger – 

You can't put a price on pain (talk to Paul a few times).

What Are You Buying –

 I see you have an eye for things (buy something at the shop).

Safety Deposit – 

Hoarded your snacks at a Hideout.

Cupcake on the Wall – 

This is a conspiracy! That's what this is (destroy a portrait in River City Bank).

An 0verlooked Surprise? – 

Don't sleep on returning here for a secret.

A Quick Detour – 

This should have only taken a moment (complete a side quest).

Lost Track of Time –

 Get completely distracted while exploring River City (do the Mysterious Mr. K quest).

Up To No Good – 

stop the bullies Downtown near DogPark.

Survival Horror –

 Clash against mysterious evil in the woods.

It's Time to Play – 

Went maverick and spiked some enemies into the sand.

Coming Attractions – 

Survived an early encounter with an old foe.

Damsel Dealing Distress – 

Abs for days.

Broken Spell – 

Served up a beatdown to a bewitching enchantress (beat Flatrion boss).

Give it a Shot – 

Breakdance Beatdowns.

Ghost in the Machine – s

hould probably update all the passwords to something like 'kittykitty123', maybe?

Primo Delights – 

Obtain the third emblem.

A Pathetic Son – 

Win a rematch at River City High.

Get Da Choppah – 

Double Cross(ed) Off!

IMPOSSIBLE! – 

Thwarted the leader of the Sabu Clan.

Not So Friendly – 

That wasn't on purpose! (kill coop partner).

River City Brawl – 

The gang's all here (enable coop play).

The Completionist – 

Get to 100% completion.
Secret Achievements
Take me to the place I love

 – Take me all the way and snap it (Get seven selfies).

Autumn Moon –

 Deadlier after Dark (collect 22 Tarot Cards).

Purr-fect Collection –

 We weren't kitten with these collectibles! (Collect 20 cats).

Gimme a break –

 All geared up (Collect 20 gear locations).

Mine Now –

 Try to snatch it (coop required to catch and throw an item by players).

TV Dinner –

Come to the coast, and we'll get together and have a few laughs! (punch the "Try Hard" Poster by holding onto the X button on the controller).

Made Milton Proud –

 It looks like someone has a case of the Mondays (vandalize Technos Area).

Here's Your Lesson Plan! –

 Gave Mr. Rudis his book back.

Let's Be Crazy –

 Bounced on a bed (jump on Kyoko's bed).

Keep it Secret –

 Keep it Safe (Find any Secret Area).

Can You Pet The Dog? –

 No, you can not. Why would you even think you could do that? (Find Dog Park and get across the fence).

Romance Novel –

Gave a significant other a shot in Burgh's Books (in Burgh's hideout, change to Misako or Kyoko).

Cryptid Corner –

 Find deals to die for (find the skull on a branch in Flatrions and climb the top-left shop using vines).

Funktasmical! –

 Way too cool for the School (find eight secret areas).

Spirited Away

 – Don't revive the coop partner.
So, why are you waiting? – Go ahead and achieve all the trophies you can get for a 100% Completion mark.
River City Girls 2 is available on PlayStation 5, Nintendo Switch, PlayStation 4, Xbox One, Microsoft Windows, Xbox Series X, and Xbox Series S.