Finding and hatching eggs is a crucial aspect of Monster Hunter Stories 2. You can also improve the base stats of each of the Monsties. You can use things like the Rite of Channeling to improve their Genes and gain new Gene slots for them. In this guide, we will tell you everything you need to know about hatching the best eggs and how to make the most of your monstie's gene in Monster Hunter Stories 2.
Monster Hunter Stories 2 Egg Locations
You can find eggs from all sorts of locations in Monster Hunter Stories 2. You can also get them from completing story events or going through monster dens. If you use a paintball during combat, you can force the monster to flee back to their den and then go there to find an egg.
We can categorize the eggs into three types. Standard, Golden, and Rainbow. Standard is the regular eggs without anything special while Golden eggs carry a bonus for base stats. Lastly, Rainbow eggs carry a Rainbow gene so they are rare.
Golden Monster Dens have the biggest potential of spawning the best eggs, therefore it's a good idea to visit them whenever they occur. If you are looking for eggs from a certain monster, try making paintballs and use them from your item inventory during a fight. When a monster's health is low, it can flee a paintball and spawn a den, where you are more likely to find one of its eggs.
If you get multiple eggs of the same monster don't worry about it, because you can use them later as you progress through the story, or just release them without any penalty.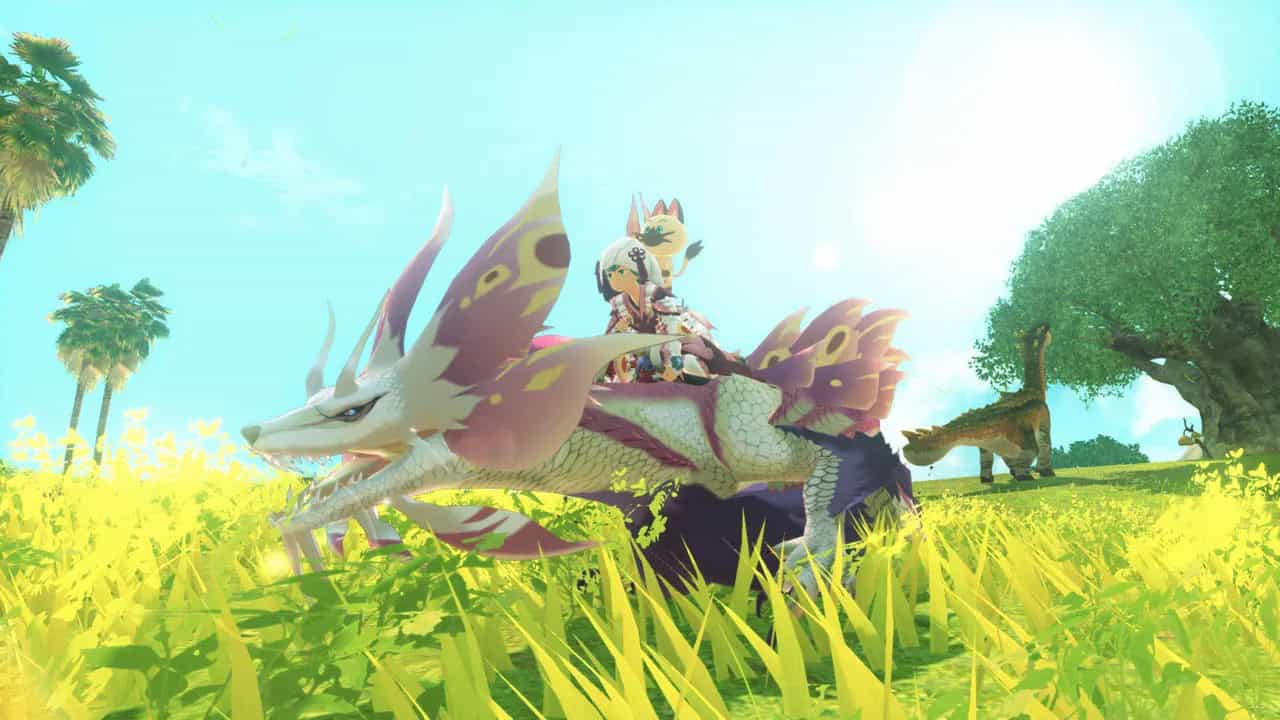 Farming Best Eggs In Monster Hunter Stories 2
While it is not possible to always find the best eggs since this depends on your luck, you can increase your odds. To do it, you can fast travel to the nearest Catavan Stand in an area where you want to farm to reset it. You can get lucky and find a rare Monster Den which can lead you to rare eggs as well. Do this and then reset the area and try again to farm for the best eggs.
What Are Monstie's Genes?
You have to unlock the Rite of Channeling first before you can dive deeper into the genes. You will be able to create a custom master with the best stats and moves once you can use Rite of Channeling. Use Stimulants to unlock additional gene lots and increase the perks and powers of a Monstie.
Keep an eye out on receiving a Bingo Bonus when using the gene manipulation from Rite of Channeling. To get the bonus, line up genes of the same color or type in a line or row. As mentioned before, Rainbow genes work out the best for this method.
That's everything you need to know about hatching the best egg and how to make most of your Monstie's gene in Monster Hunter Stories 2.