Mario Golf: Super Rush is out now, and there is a motion control feature in the game, which allows players to swing their Joy-Con like a golf club to hit the ball. The switch's tiny controllers' accuracy makes using them pretty fun in Mario Golf: Super Rush as motion controls are polarising. This guide will tell you how to use motion controls in Mario Golf: Super Rush.
How To Enable Mario Golf Super Rush Motion Controls
First of all, you will have to go to the game's 'settings' menu to enable motion controls. To go to the game's settings menu, tap and hold the + button while navigating to 'Settings'. The 'Motion Controls' option will be available in the setting, and from there you can toggle this mode on and off. Switch it on and then go back to the action. 
You are all set to hit the course after you enable the Motion Controls. At First, you should be standing up, because the swinging action becomes a lot easier in the standing up position. Place your thumb over the top of the SL button and hold the Joy-Con so that the SL button is facing upwards. 
Press L and move your arms in a swinging motion, as if you were swinging a golf club, to do a practice swing to check the power you will obtain on your shot. The gauge on the screen indicates the strength of your shot. Press SL and swing your Joy-Con back and forth when you are ready to take a shot.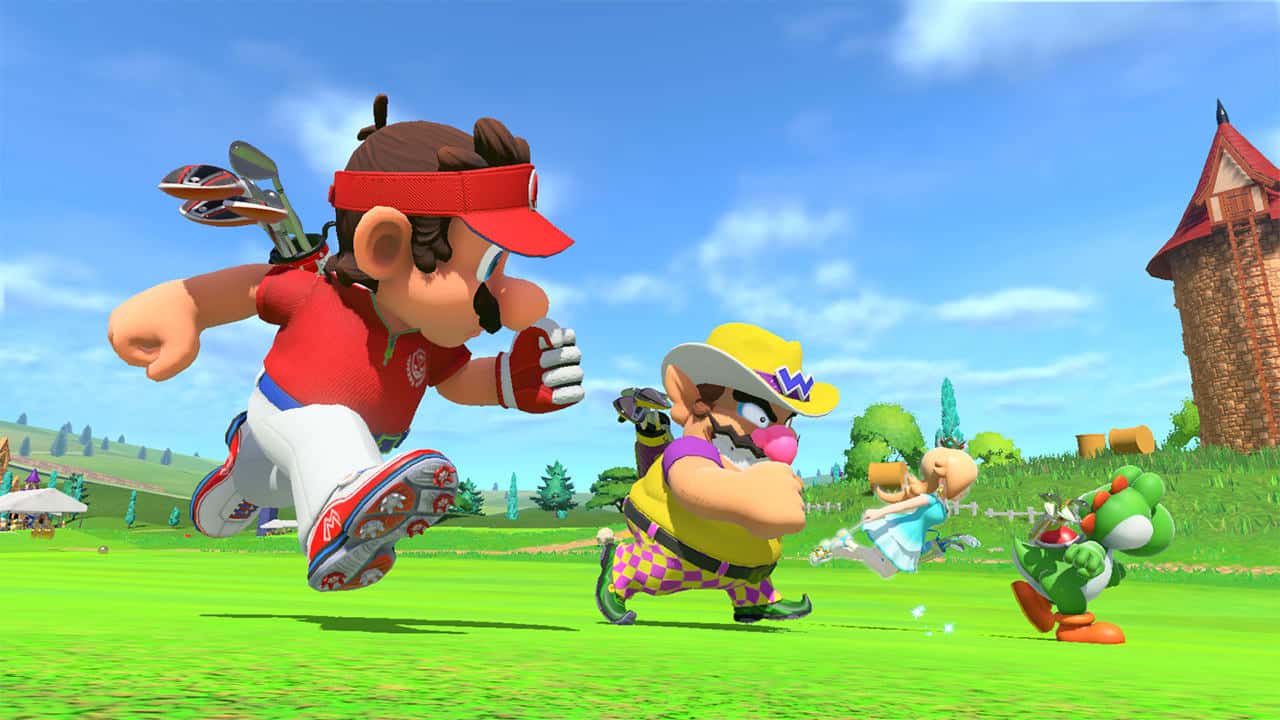 Below you will find the complete list of inputs for using the game's motion controls:
| | |
| --- | --- |
| Buttons  | Shots |
| L or R | Practice Shot |
| SL/SR | Shot Button |
| Left Analog Stick (Left and Right) | Shape Shot |
| Left Analog Stick (Up and Down) | Change Club |
| B or Up D-Pad | Top View  |
| A or Left D-Pad | Range Finder |
That's everything you need to know about motion controls in Mario Golf: Super Rush.