Mario Golf: Super Rush is finally out, and players will have to earn character points to unlock additional club sets. In this guide, we will tell you how to earn character points faster and where to use them in Mario Golf: Super Rush.
Mario Golf Super Rush Character Points
In Mario Golf: Super Rush, you can earn Character Points by using a character in any Golf mode (except for Mii characters and Golf Adventure Story mode). This is the way of the game of rewarding players for their time spent with a Mario-related character.
Players can then use the Character Points to unlock new club sets for that particular character. If you desire a different club set for another character, you will have to grind that character's points as well. 
The following is a list of club sets that can be obtained with Character points: 
| | |
| --- | --- |
| Club Set | Character Points Required |
| Standard | Available at the Start |
| Star | 1000 character points |
| Super Star | 3000 character points |
You will have to go to the Play Stats section from the main menu, to check the stats for each character, including the Character Points they have earned thus far. Select Characters, then select a character to display their Character Points at the bottom of the page.
Character Points can be earned by playing any of the game's golf modes, including Standard Golf, Speed Golf, and Battle Golf. It's best to choose the character you would like to earn Character points for first because the Character Points you earn will only be transferred to the character you played as.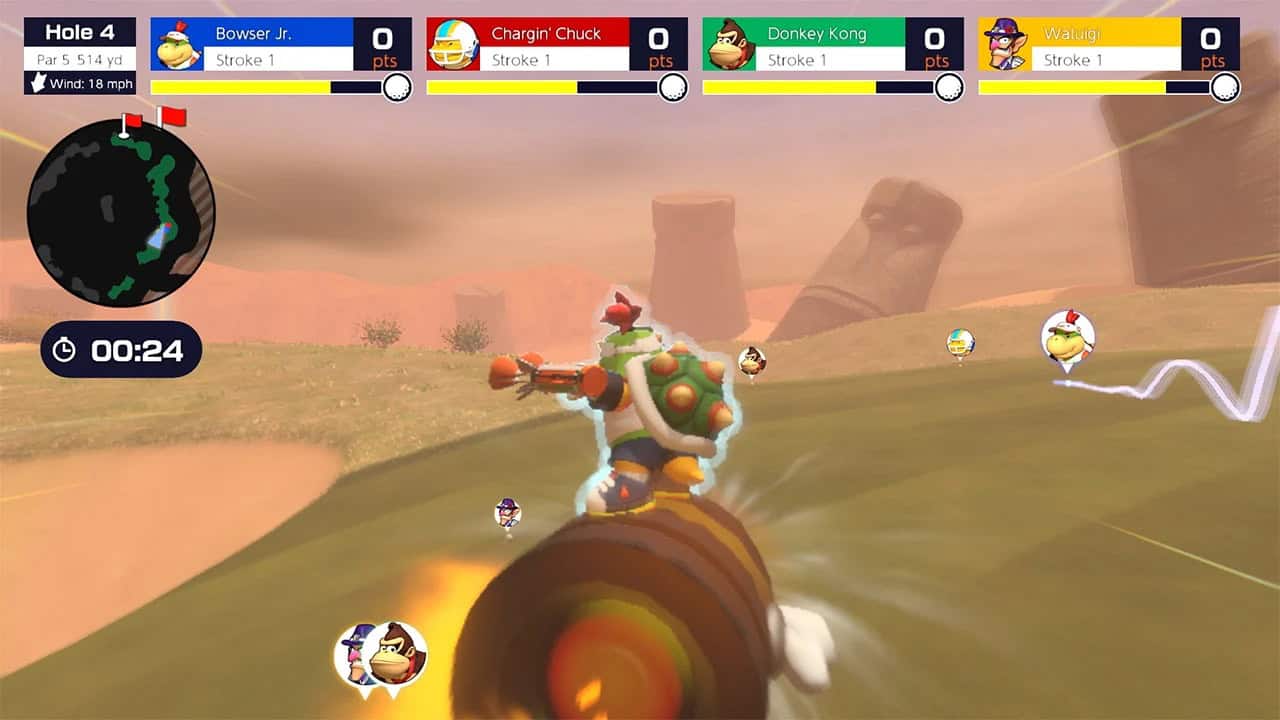 The number of Character Points you receive is determined by your performance, however, Solo Challenges can provide you with more Character Points due to its length and ability to earn as many points as possible. Solo Challenges are straightforward, yet they can help you improve your game while also rewarding you for using a specific character.
That's everything you need to know about Character Points in Mario Golf: Super Rush.