Carcharodontosaurus has just been added in Ark Survival Evolved so in this guide, we will teach you how to tame it in the game.
Here is some information on this new beast that was added to Ark Survival Evolved as part of the new update: "Carcharodontosaurus will make a triumphant entry to ARK with a noteworthy set of abilities that puts it in competition with ARK's most feared carnivores! With a notable taste for blood, Charcarodontosaurus will become more frenzied as it gets its fill."
So now comes the question, how do you tame this beast? Here's a guide to help you figure this out.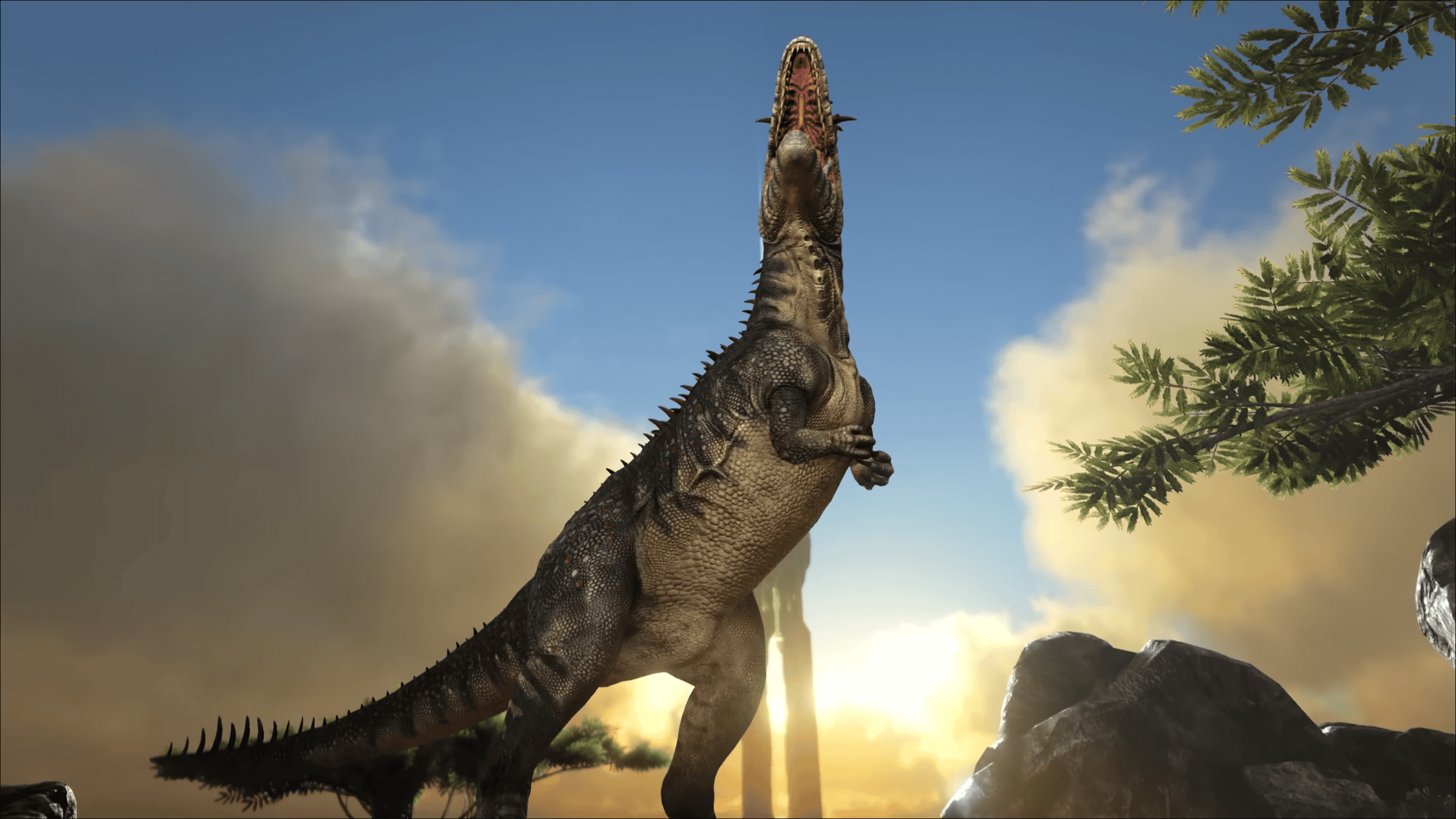 Tame Carcharodontosaurus In Ark Survival Evolved
The first thing that you need to do is build a trap similar to taming Gigantosaurus
You can use an S+ metal gateway to set the stage for the trap while keeping a single opening
Set up some large bear traps for Carcharodontosaurus
Find Carcharodontosaurus and then guide him in the trap
Once trapped close the trap with another metal gateway
Feed the Carcharodontosaurus with two Rhinos by finding one and dragging its body to the trap
That should fill up its meter allowing you to ride it
Remove the trap and you are good to go
Find nearby Dinosaurs to hunt and kill with Carcharodontosaurus
You will get the prompt to name your Carcharodontosaurus
This is how you can tame a Carcharodontosaurus in Ark Survival Evolved.
Studio Wildcard's Ark: Survival Evolved is a 2017 action-adventure survival video game. Players must survive being trapped in one of many areas populated by wandering dinosaurs, fantastical creatures, and other prehistoric animals in the game. The game includes both single-player and multiplayer modes. Multiplayer enables the formation of tribes of people on a server.
The game is available for PS4, Xbox One, PC, and Nintendo Switch.