The Golden Apple Archipelago was added to Genshin Impact as part of the Midsummer Island Adventure Event. The archipelago is full of valuable goods, and it's present throughout version 1.6. In this guide, we will tell you where to find Sea Ganoderma in Genshin Impact.
Genshin Impact Sea Ganoderma Locations
Sea Ganoderma, a new plant in Genshin Impact Version 1.6, has appeared in the Golden Apple Archipelago. Unfortunately, after version 1.7 is released, the archipelago will vanish, therefore you better stock up before the archipelago vanishes. Sea Ganoderma is a light blue aquatic plant found near the coastlines of the archipelago's islands.
Sea Ganoderma may be found in a variety of locations along the chain of islands, and it takes approximately two days to respawn, so you should collect as much as you can by visiting other players' worlds.
There are 57 Sea Ganoderma you can find around the archipelago. Here are all the locations marked on the map below courtesy of MapGenie.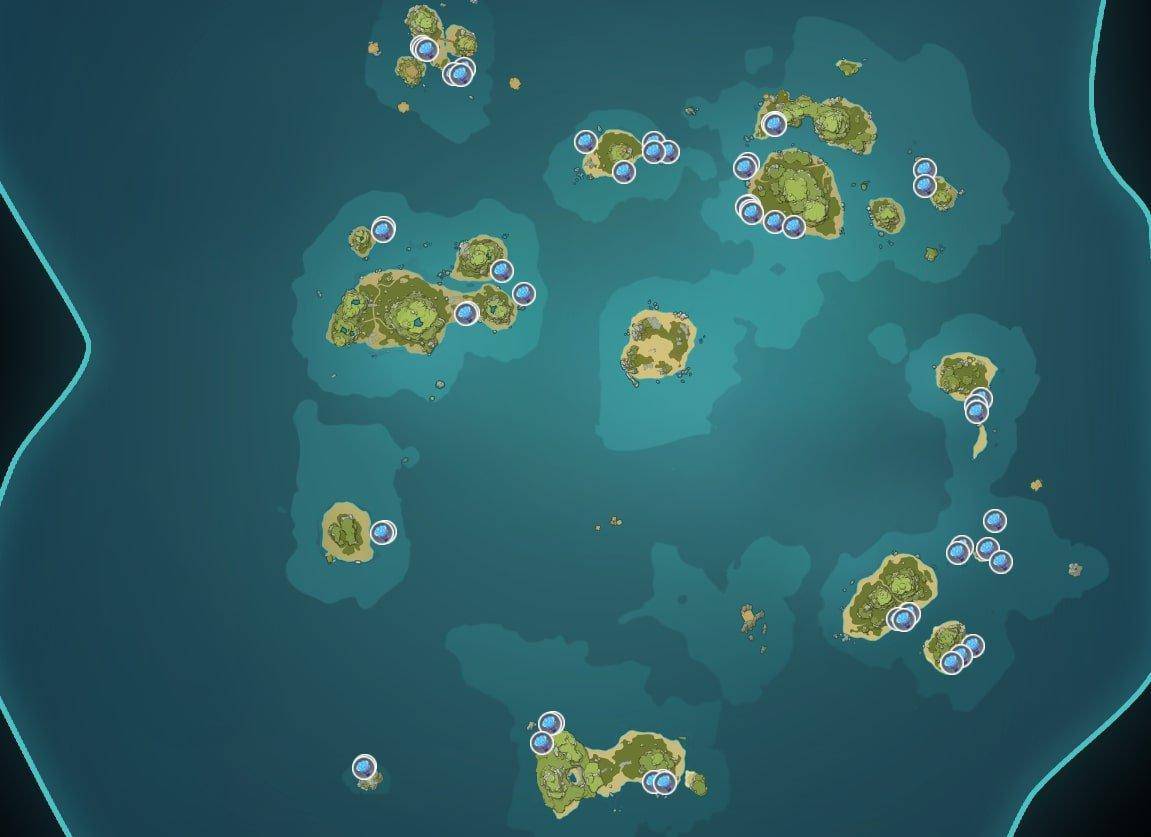 This plant may be utilized as ascension material for the newest character, Kaedehara Kazuha, which is why it is so important right now. To completely upgrade Kazuha, you must gather 168 Sea Ganoderma, as well as Vayuda Anemo Crystals, Marionette Cores, Hoarder, Raven Insignias, and a lot of Mora.
That's everything you need to know about where to find Sea Ganoderma in Genshin Impact.