In Disgaea 6, Damage Reward will become available as you reincarnate your characters. It's possible that you can get it very early or very late as this is an RNG with high odds of luck. This a very significant evility once it's obtained. In this guide, we will tell you how to get the Damage Reward in Disgaea 6.
How to Get Damage Reward In Disgaea 6
Damage Reward is a setup that will necessitate a significant amount of prep work. In the demo, you will see that counter-attacks cause significantly more damage than normal attacks and that there are evilities that boost counter-attacks that just take a few slots. This is important since you can only get 12 slots without classes master and 18 slots after you master all the available classes, and unlocking a class from level 5 to 6 will cost you 270M HL. Some of those evilities are passed down through reincarnation, making it impossible to set up from the start. 
In this guide, we will only talk about only one character Zed. The reason we chose Zed is that he has damage boost unique evility that grants him a 1% damage boost for each rebirth he has. This is limited to 200 reincarnations. The second reason is that his primary weapon is his fists, but a sword is just as effective because swords only rely on one base ATK stat, but fists rely on two. The third reason is that at the start of the game, Zed has the most counter-iy7b  attacks and the first two enhancements only require 5 reincarnations at level 9999 (genius).
You can unlock all these evilities through D-Merits or reincarnation. The most crucial evility is the one at the very top and it comes through reincarnation, and you won't be able to farm HL with damage reward without it. That evility is a handicap, and the enemy will always be left with 1 HP as long as Zed is of an equal or higher level than them. Warrior killer is used on Map 2-3 to give a 50 percent damage boost because the enemy is considered a Warrior, and Muscle Increase and Tenacity give modest ATK enhancements.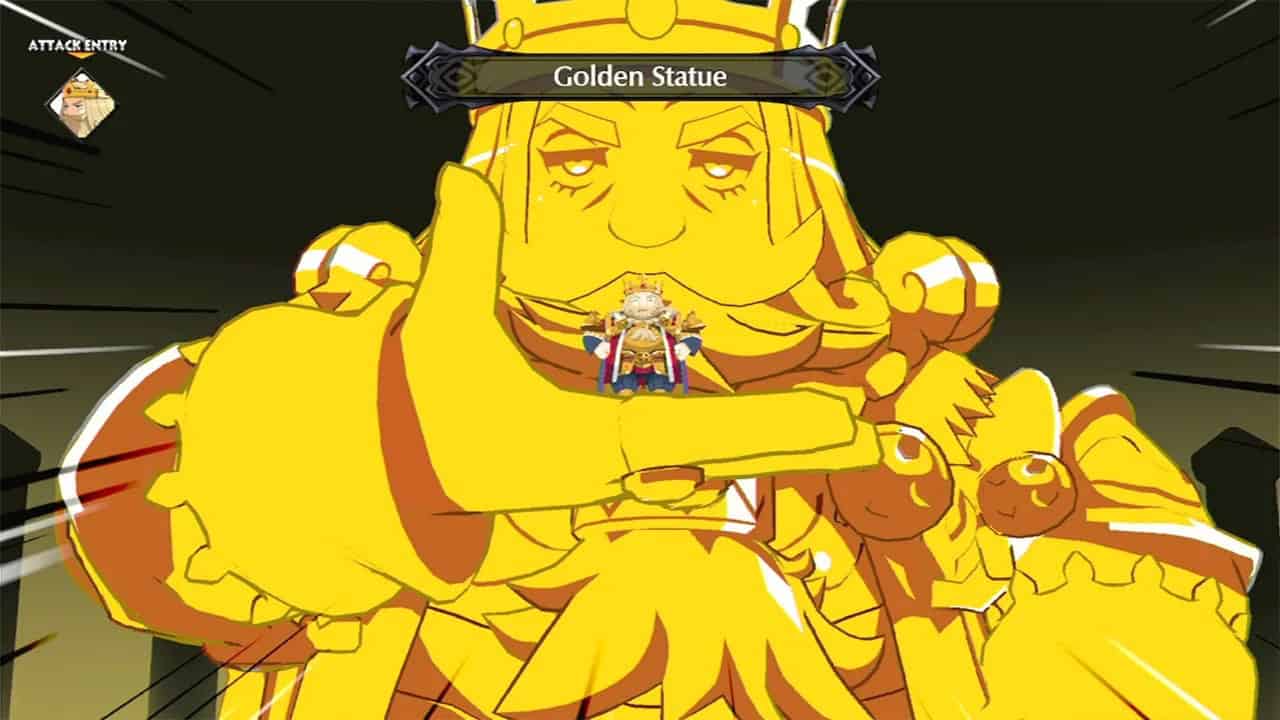 All of the evilities that focus on damage actually focus on counter-attack damage. It is feasible to hit counter-attacks for over 100 million on just 12 reincarnations and 1 billion on just 50 reincarnations with HL spent on shards (as high as could be afforded). Damage Reward delivers a 0.001% HL bonus for overall damage dealt, so 100M damage results in about 100k HL acquired. Due to the enormous amount of counter-strikes available to both the Warrior and Zed, it is feasible to deal 100M+ damage twice in a single turn.
Unlocking the 4x speed is the final step, which will cost a lot of mana and most likely result in a convince by force, so make sure the character earning XP has hogged all XP before proceeding. This is done in order to hasten the killing process. When you get more evility slots (you can receive up to 18 right now), you should give them to Crack Shot (ATK +5% for 1 slot), Longhorn (2 slots), and Double Up (3 slots, obtained via Thief class mastery), or Taste of Victory (4 slots, obtained via reincarnation).
First, put roughly 20,000 mana in the drink bar, then use it for 101 mana per time until Zed's reincarnation count reaches 199, spending karma from d-merits as they come in. Stop when the count reaches 199, then use the drink bar for 1 mana at a time until the final drink bar d-merit unlocks for 10M Karma, then reincarnate Zed for the last time, maxing up the categories (there will be karma left over).
Zed was dealing around 200M damage per normal attack, but 1 to 4 BILLION damage on critical attacks. When 12 slots are used, the rate was around 1M to 1.5M HL every minute, which corresponds to about 115M to 120M HL per hour, and much more when Zed maxes out on shards and has 18 slots used.
That's everything you need to know about how to get the Damage Reward in Disgaea 6.