There is a new update coming by the Nintendo for Animal Crossing New Horizons. A new Festivale event is going to be added in this new update, which is based on Mardi Gras, along with tons of new furniture and clothing for players to purchase and collect. In this guide, we will tell you how to start the Festivale event in Animal Crossing New Horizons.
Animal Crossing New Horizons Festivale Event Start Time and How To Unlock
First of all, you will have to download the latest update for Animal Crossing New Horizons, and after that, you will have to wait until Feb. 15 for the event to unlock.
Just like the previous Halloween and Toy Day events of last year, the Festivale event is also going to be time-locked. It means that even after installing the update you can't start the event early by time-traveling forward. You will have to wait until the 15th Feb to experience it.
But there is good news, From 1st Feb until the 15th, you can buy Festivale-related items from Nook's Cranny as well as themed clothing from the Able Sisters' store by logging into the game each day.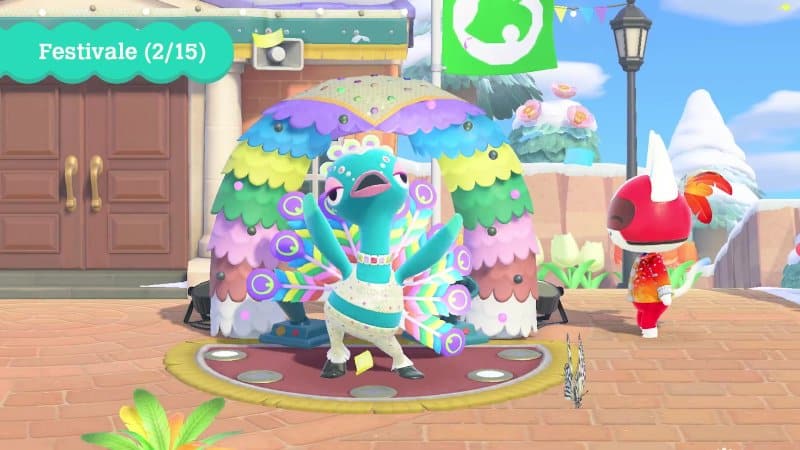 You can also buy seasonal items. There will be seasonal items for Valentine's Day and Setsubun in the store catalogue which you can buy within the month before they go out of the rotation for a year.
Boot up Animal Crossing on 15th Feb and you should have an announcement from Isabelle Stating that Pave is now visiting your island and can be located outside the Resident Services building.